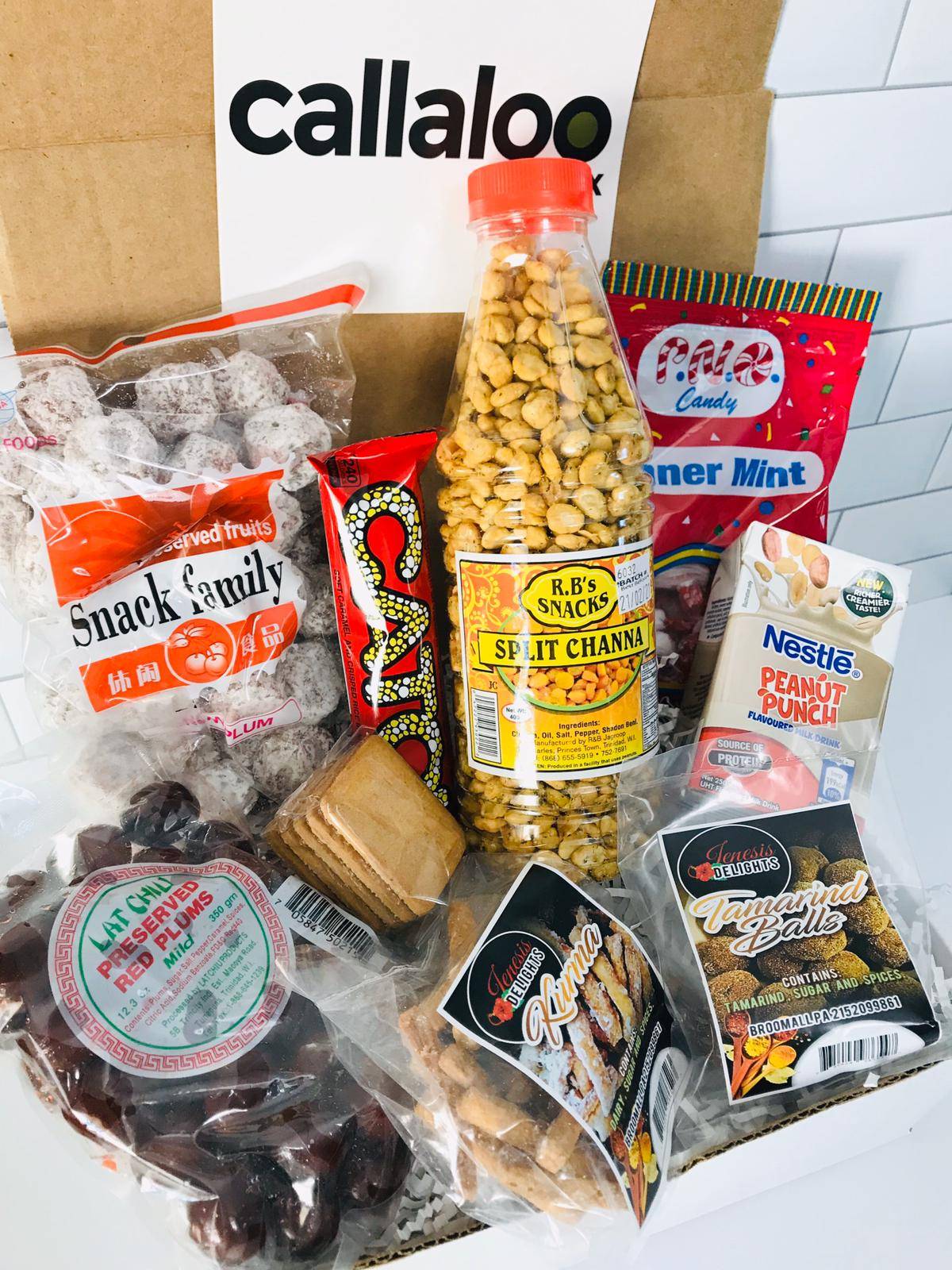 The Trinidad & Tobago Snack Box
Take a trip down memory lane with us! We're bringing back the classics with the Trinidad & Tobago Snack Box!
This month's box is filled with the sweet & spicy snacks we grew up eating and still love today. Enjoy an assortment of classics from childhood, sure to evoke memories of neighborhood parlors and primary school snackettes.

A method of preserving fruit by drying then adding spices, salt , pepper & food coloring! This method of preserving fruit is from the Chinese heritage of Trinidad & Tobago.
It's salted fried chick peas spiced with pepper. It was a popular movie theater snack in Trinbago back in the 1950s and 60s. Today, it's a staple especially at Christmas time.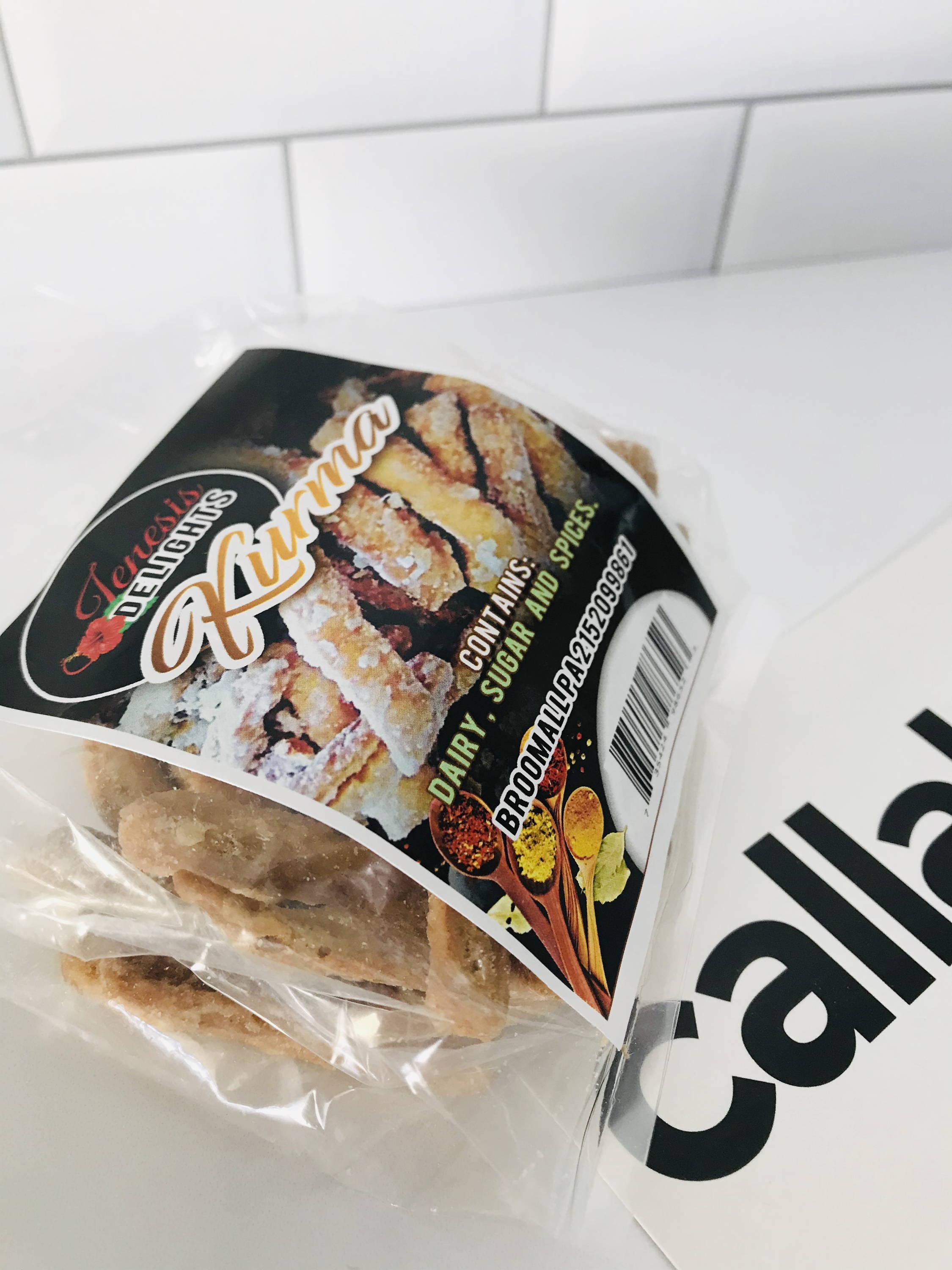 Hands down one of the most popular snacks in Trinidad & Tobago. Its roots lie is our East Indian heritage, and specifically from the Hindu and Muslim religions. It's spiced dough that's fried and coated in a sugar glaze. It is a staple is every school cafeteria, grocery, corner store, pharmacy and gift shop throughout Trinbago.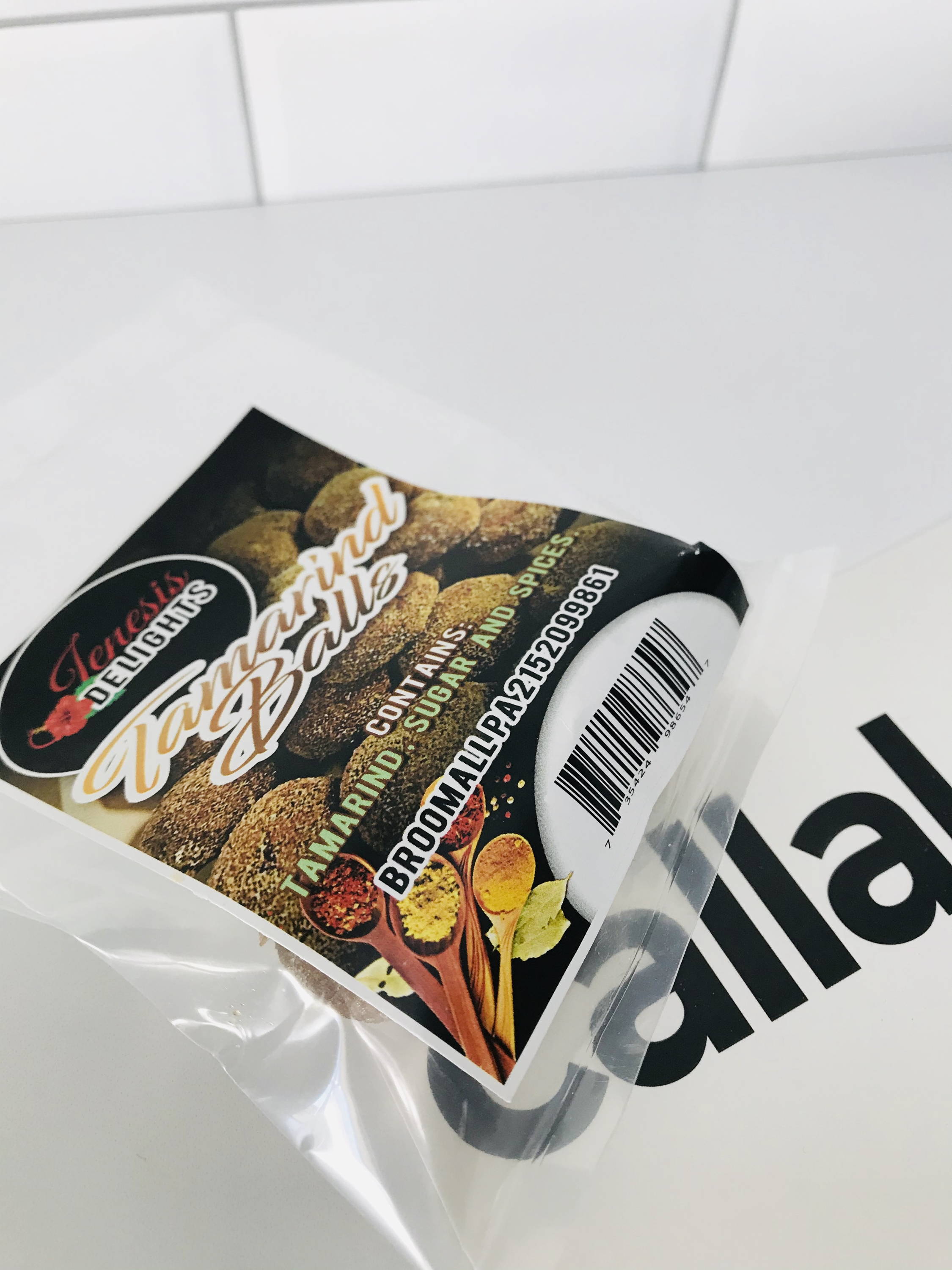 A snack that's sweet and sour in taste. It's made from the pulp of the tamarind fruit which is combined with sugar and rolled into balls. The tamarind tree, indigenous to Africa, and also cultivated in Asia for centuries, produces a pod-like fruit, which contain an edible, fleshy, acidulous pulp. Pepper is added for spiciness although it's just as tasty without. It's a popular snack among many other Caribbean islands too.

Creamy, milk based punches are another popular Caribbean drink, with peanut punch being one of the most popular. Punches are also a popular street food. Made from peanut butter, milk and spices this classic Caribbean drink is a must try!

Not ready to subscribe?
Shop individual items in the Callaloo Snack Shop
New Month! New Box! New Grocery Specials!
Look out for specials throughout the month in the Callaloo Snack Shop where you can shop for individual items!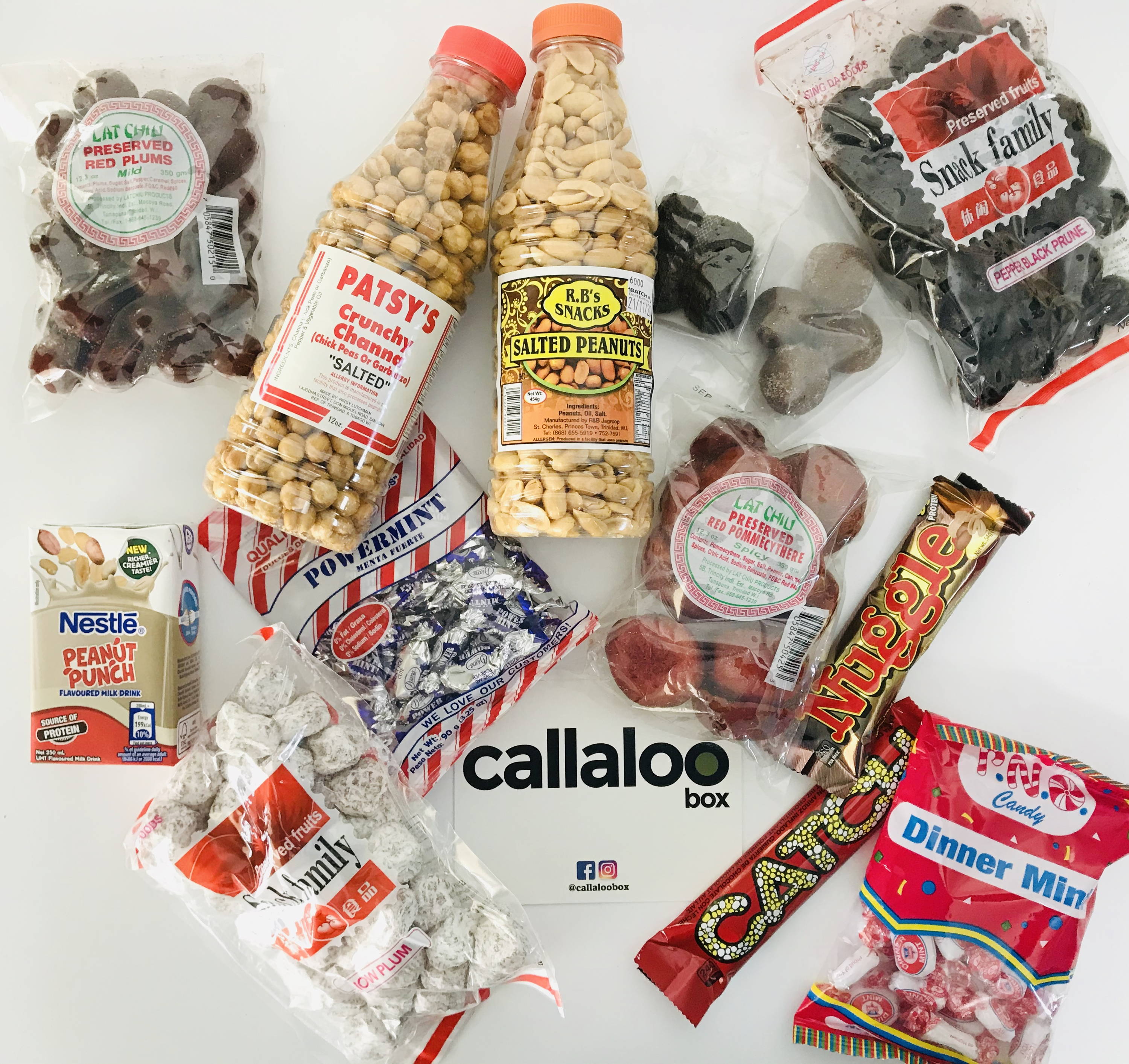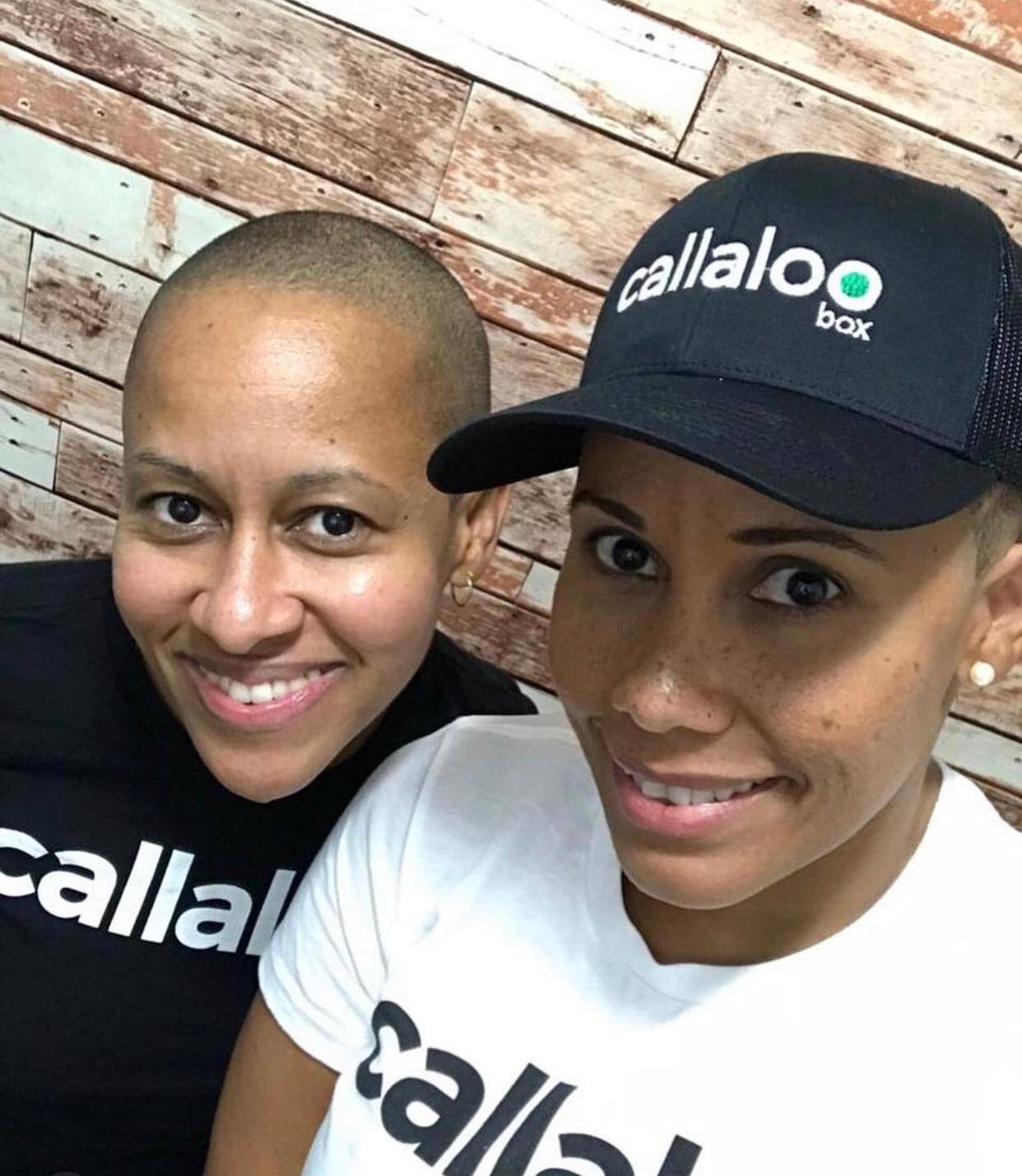 Our goal is to bring a little piece of home to our customers. Essentially what we are really offering is a way for those in the diaspora to stay connected to culture. We are bringing that taste of home to your doorstep, through food and in extension the memories and feelings that these foods evoke.

Malika & Jamila
Co-Founders