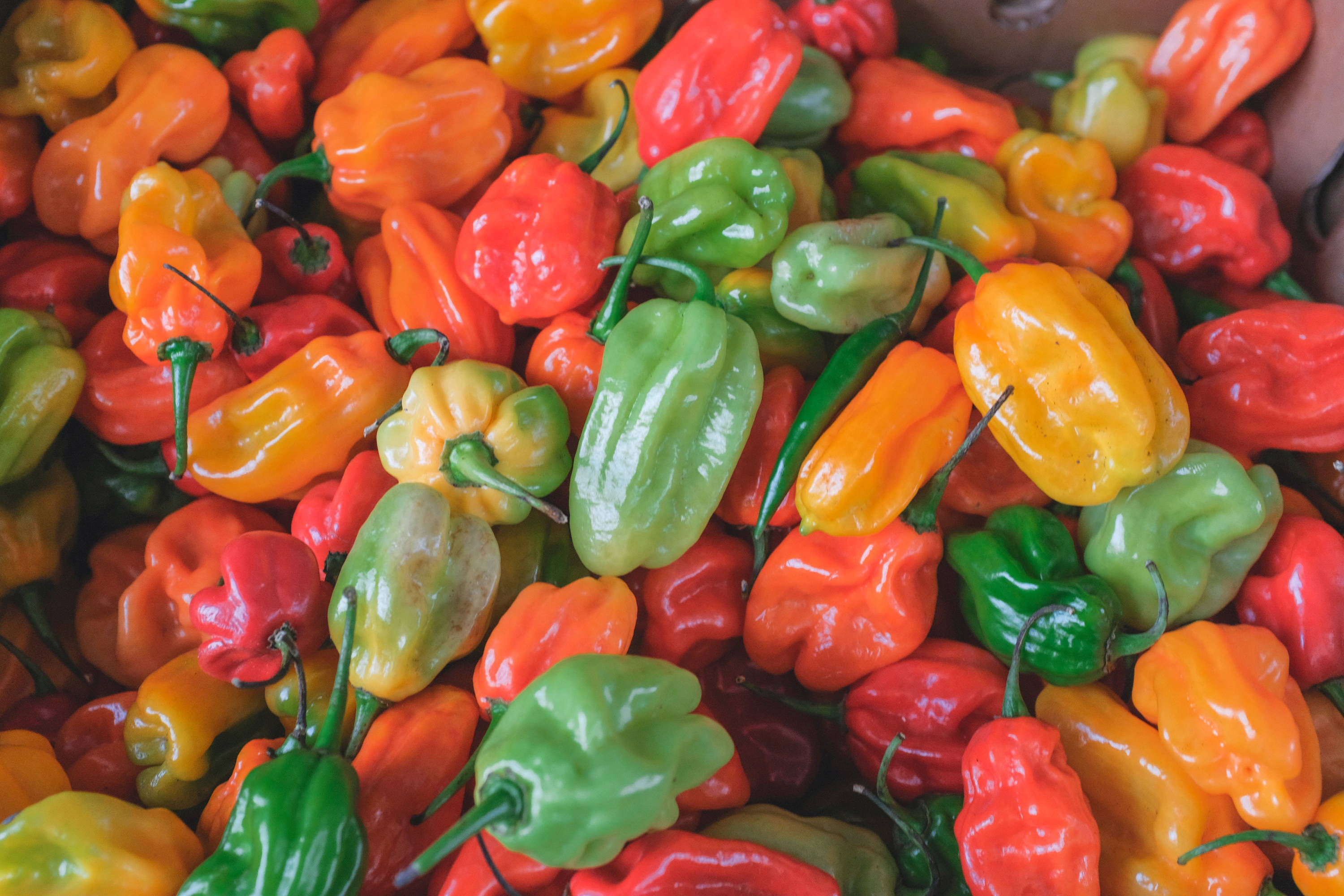 This box celebrates the amazing heat and flavor of Caribbean Pepper! Pepper (hot) sauce is a staple in any Trinbagonian home, with many different types and variations. It is used as a condiment for any dish from breakfast to dinner to finger foods. Caribbean pepper sauces are known not only for the heat but also for the wonderful flavor. Spicy snacks like chows (mango, plums and pommecythere), channa (chick peas), preserved fruit (mangoes, plums, cherries and prunes) and tamarind balls are also commonplace.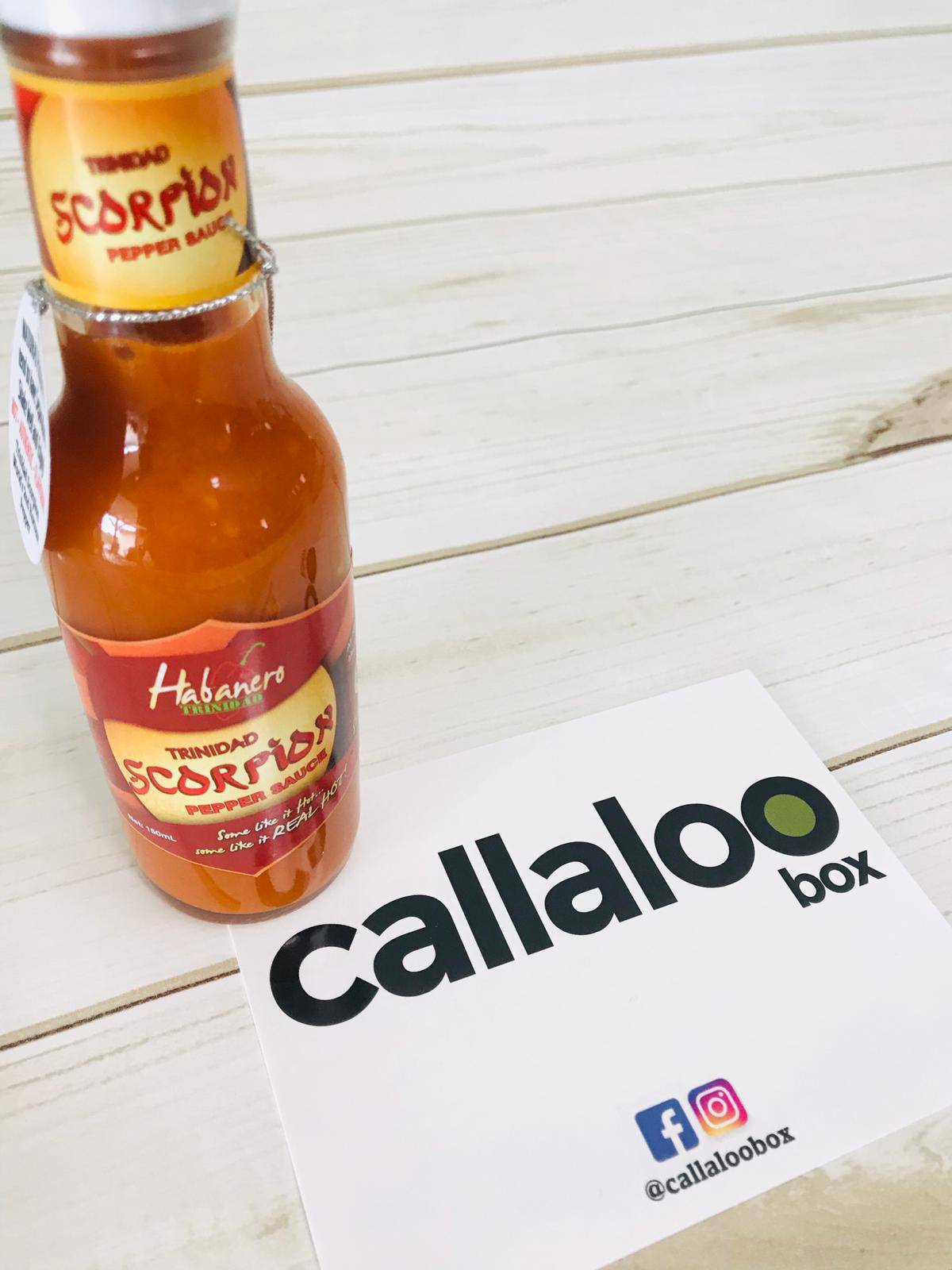 A blend of Trinidad Scorpion Peppers, pimento peppers and herbs, pickled in vinegar. The Trinidad Moruga Scorpion pepper was voted the world's hottest pepper in 2012, and is currently ranked at number 2. Can be used as a condiment for any dish, much like ketchup…if you can handle the heat! It's extremely hot so use sparingly for the hot sauce amateur.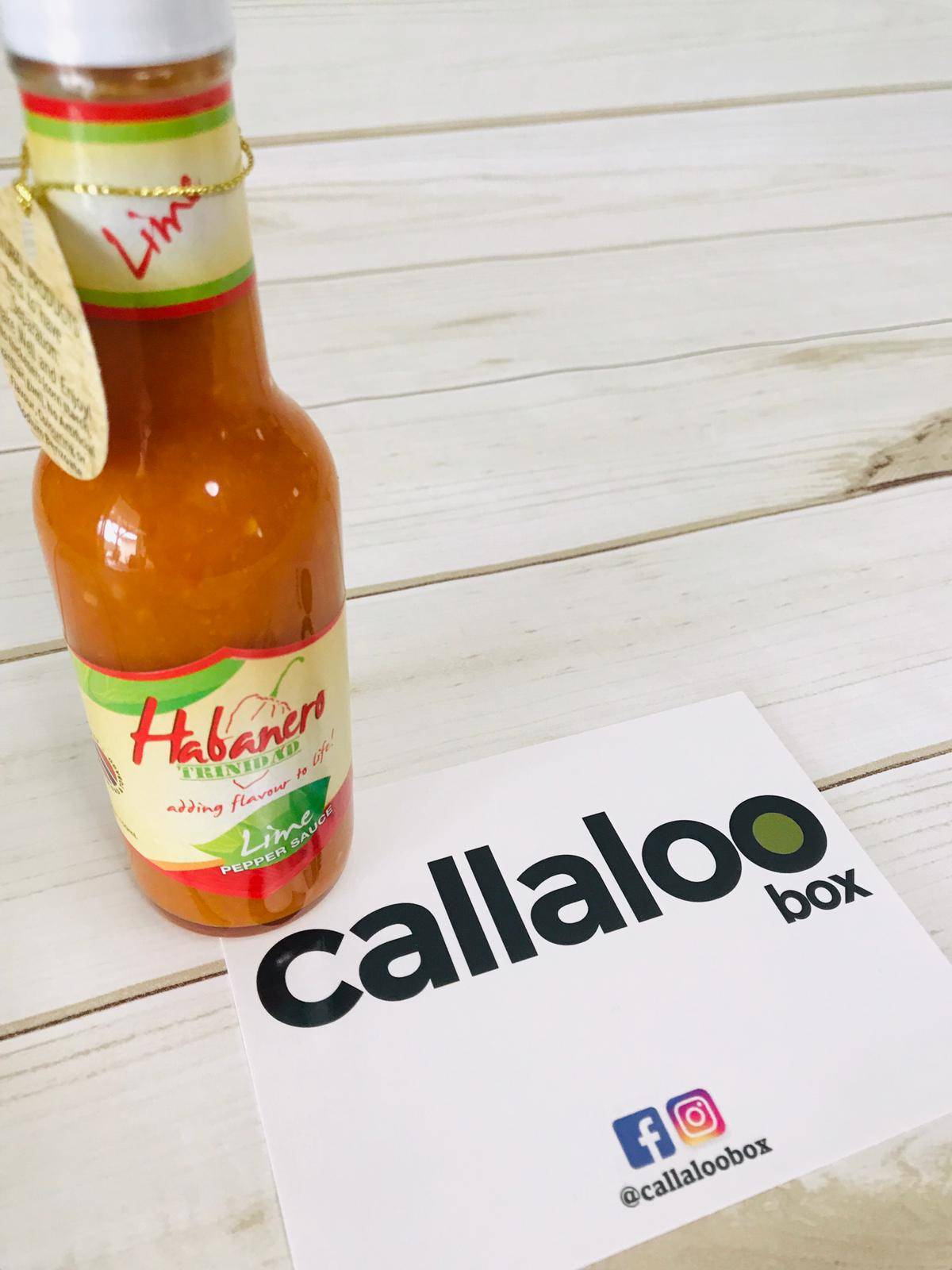 One of the many different types of Trinbagonian pepper sauces. Made with 100% lime juice, Moruga red, yellow and green peppers, pumpkin, papaya, carrots and garlic. Pairs well with fish and seafood dishes.

Trinbagonian Chinese preserved snacks. From the Chinese heritage of Trinidad & Tobago, it is a method of preserving fruit by drying the fruit then adding spices, salt, pepper and food coloring. Some commonly preserved fruit include mangoes, plums, cherries, pommecythere (golden apple) and prunes.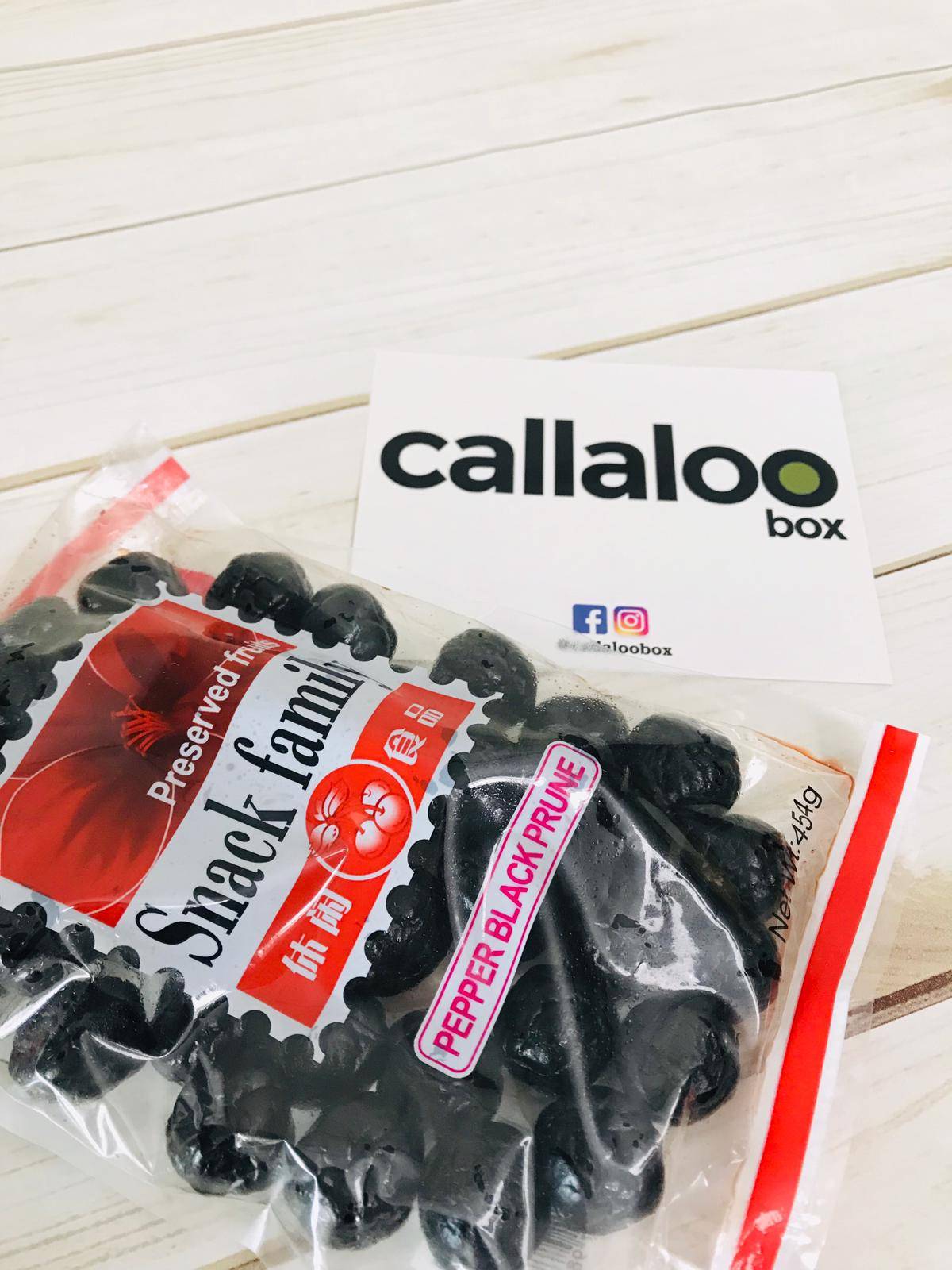 PRESERVED RED SPICY MANGO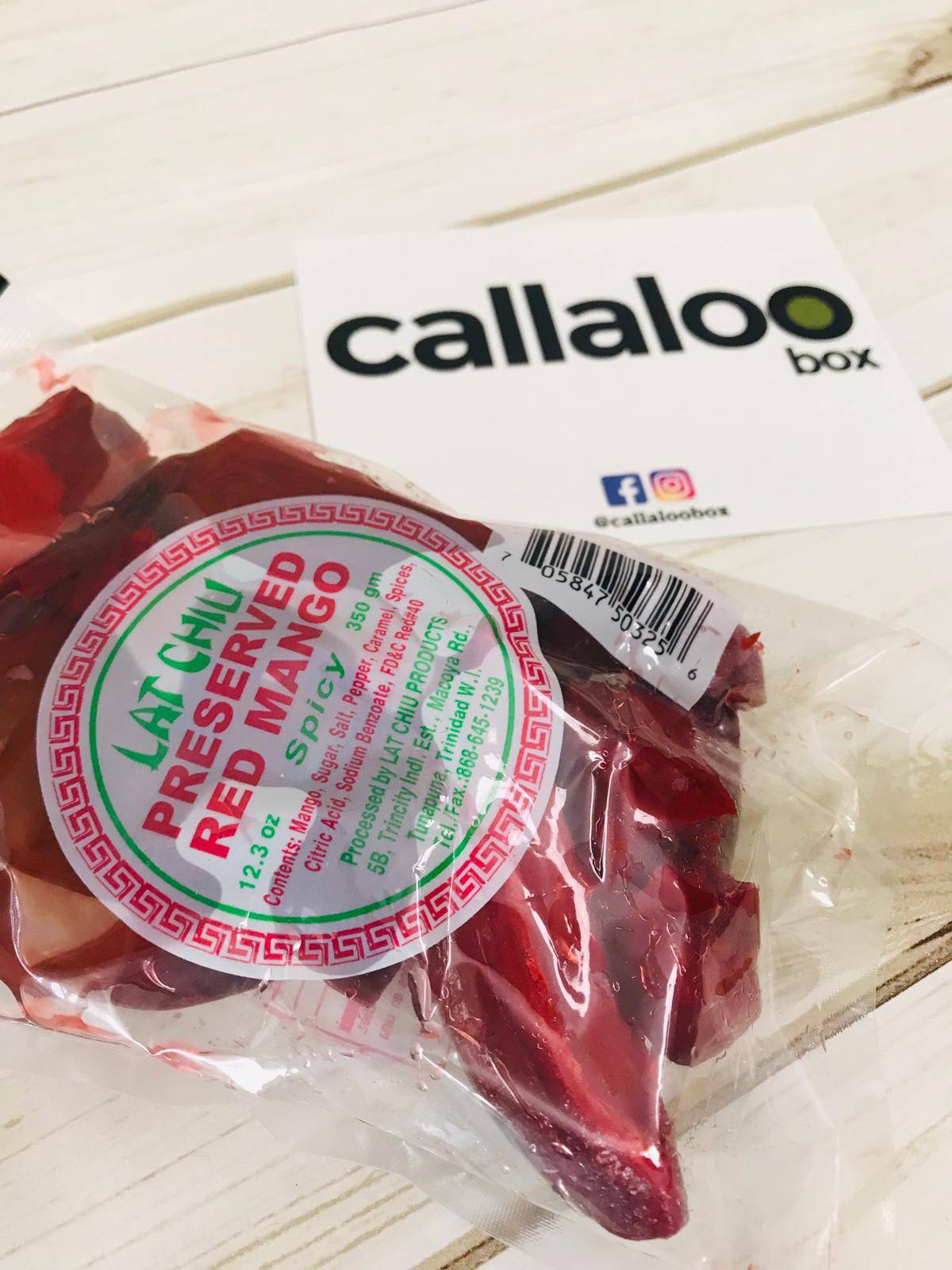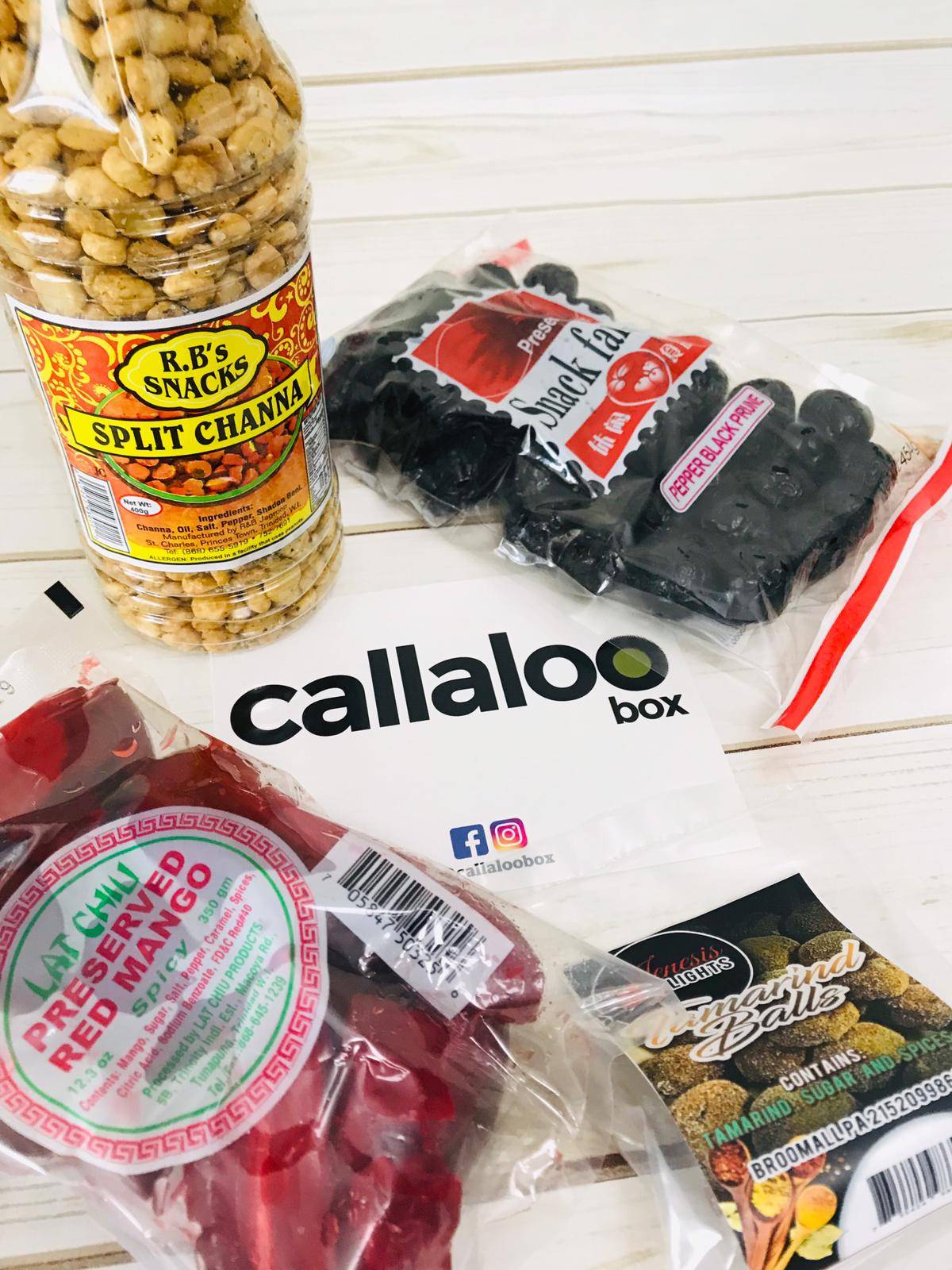 #CALLALOOBOX ON INSTAGRAM