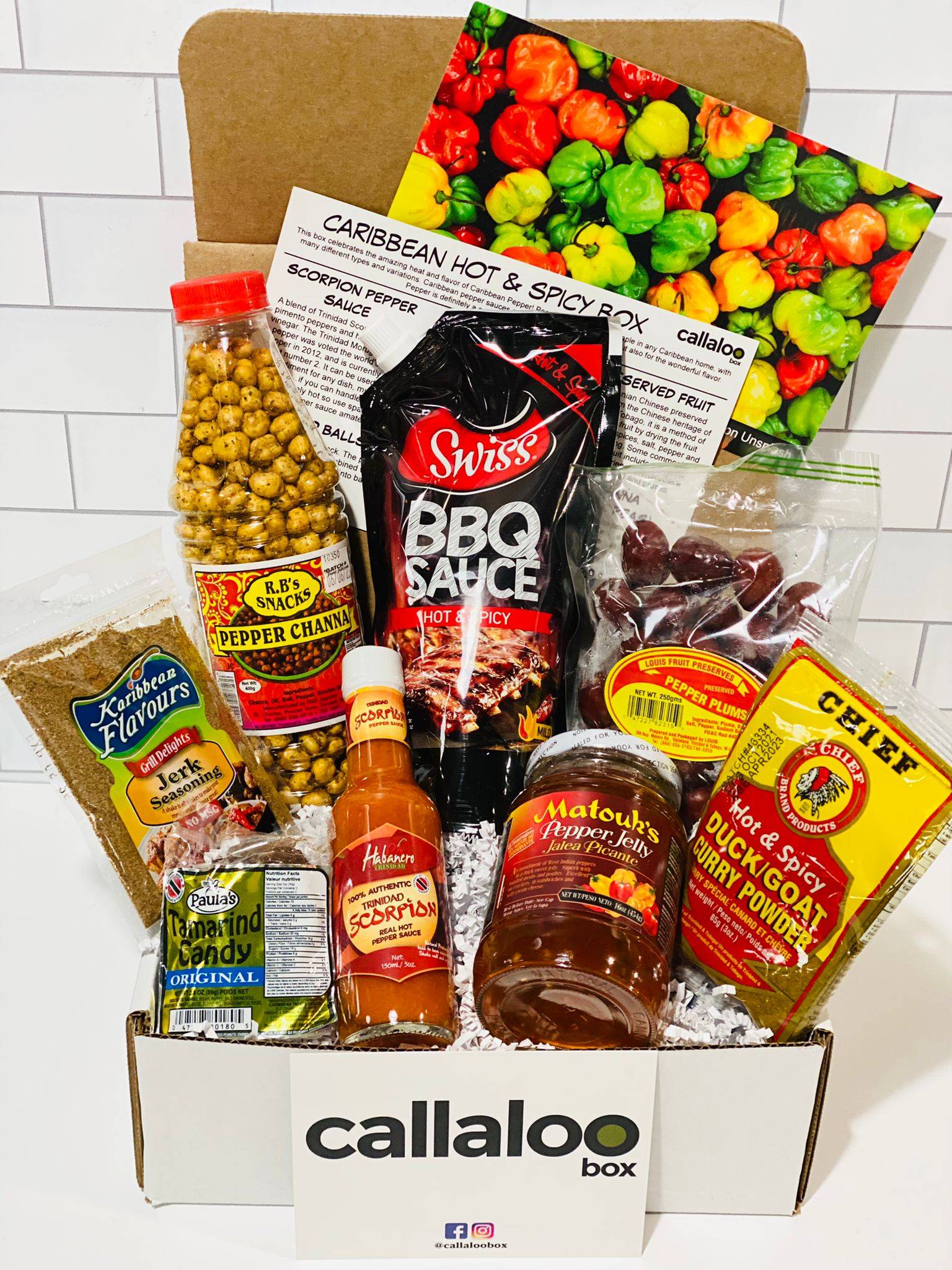 The Caribbean
Hot & Spicy Box

This box celebrates the amazing heat and flavor of Caribbean Pepper! Pepper (hot) sauce is a staple in any Caribbean home, with many different types and variations. Caribbean pepper sauces are known not only for the heat but also for the wonderful flavor. Pepper is definitely a part of the Caribbean culinary landscape!

Trinidad Scorpion Pepper Sauce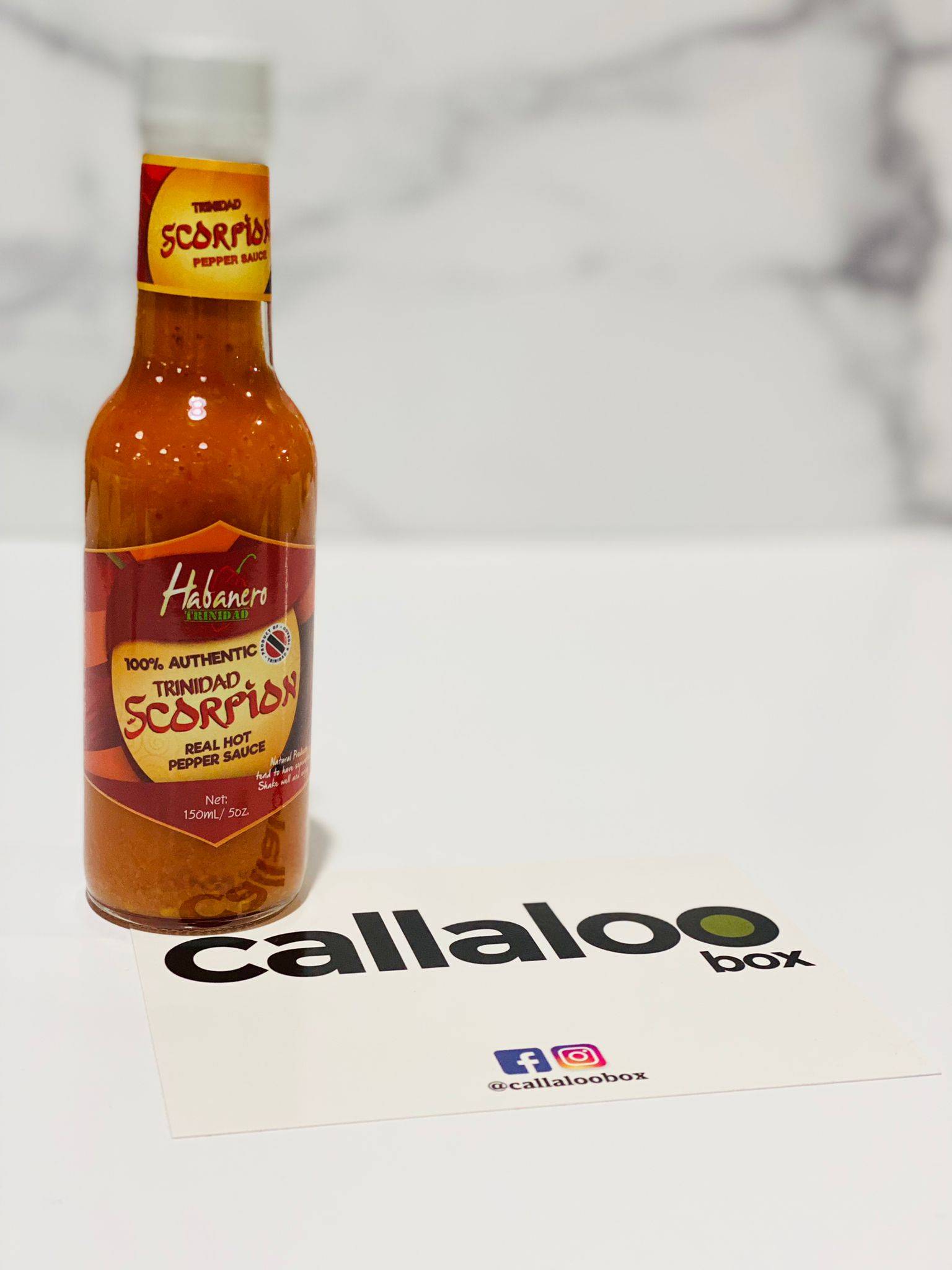 A blend of Trinidad Scorpion Peppers, pimento peppers and herbs, pickled in vinegar. The Trinidad Moruga Scorpion pepper was voted the world's hottest pepper in 2012, and is currently ranked at number 2. It can be used as a condiment for any dish, much like ketchup…if you can handle the heat! It's extremely hot so use sparingly for the pepper sauce amateur.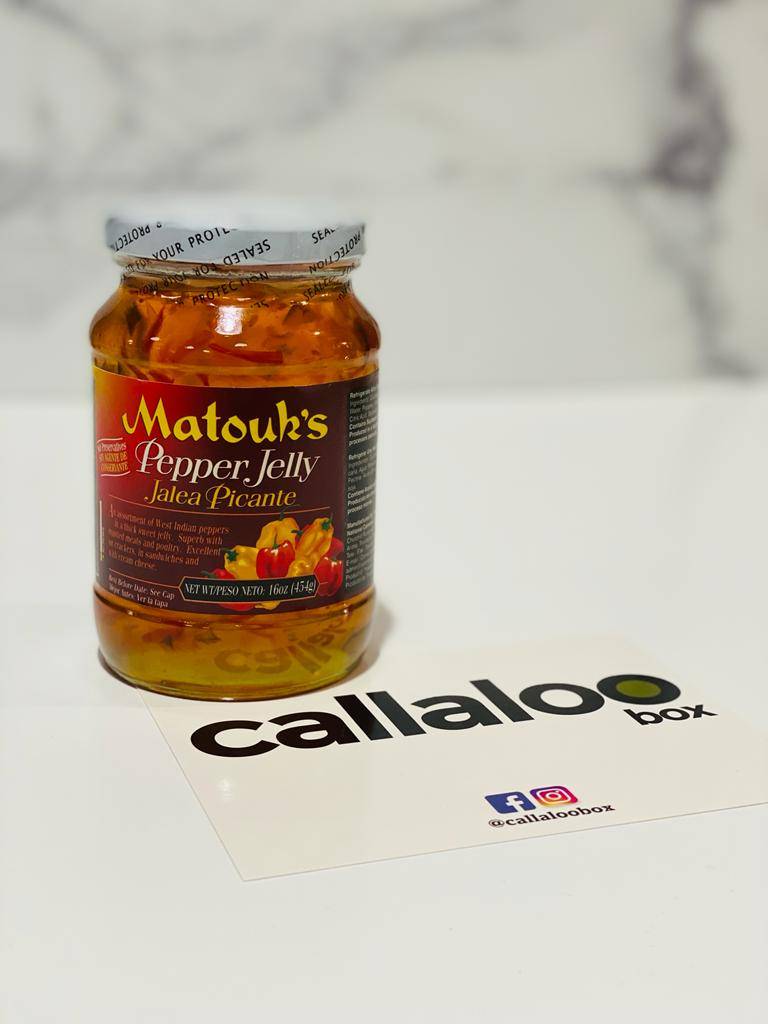 An assortment of West Indian peppers in a thick sweet jelly. Superb with roasted meats and poultry. Excellent on crackers, in sandwiches and with cream cheese.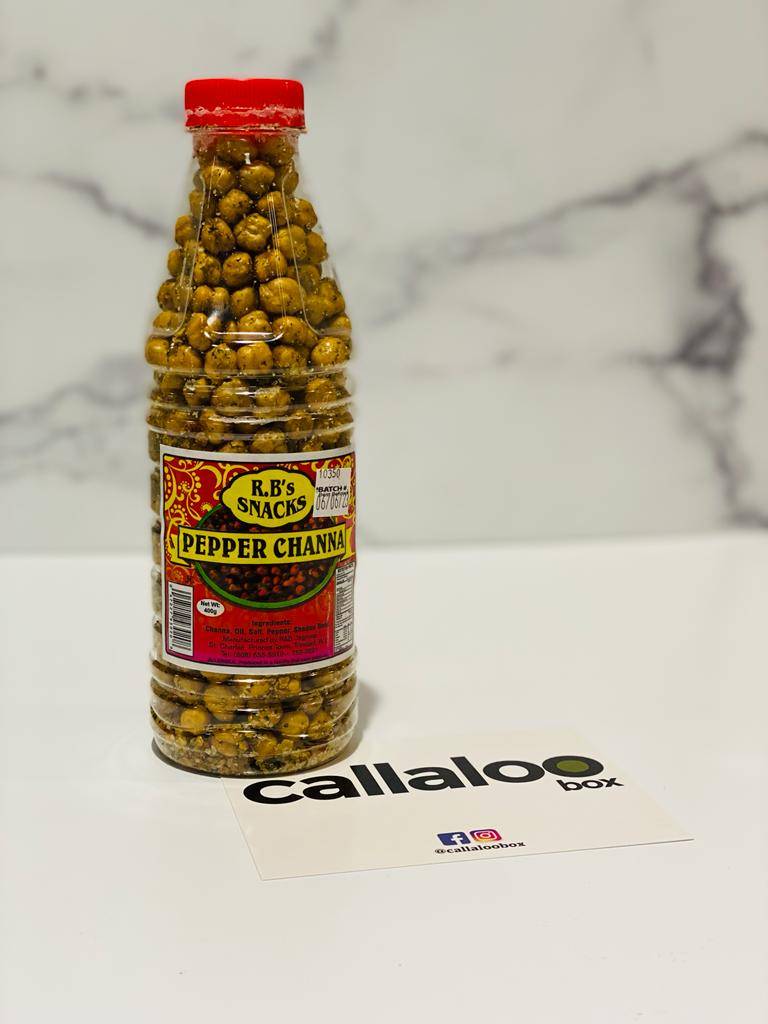 Salted fried chickpeas spiced with pepper. It was a popular movie theater snack in Trinidad & Tobago back in the 1950s and 60s and is still a favorite today.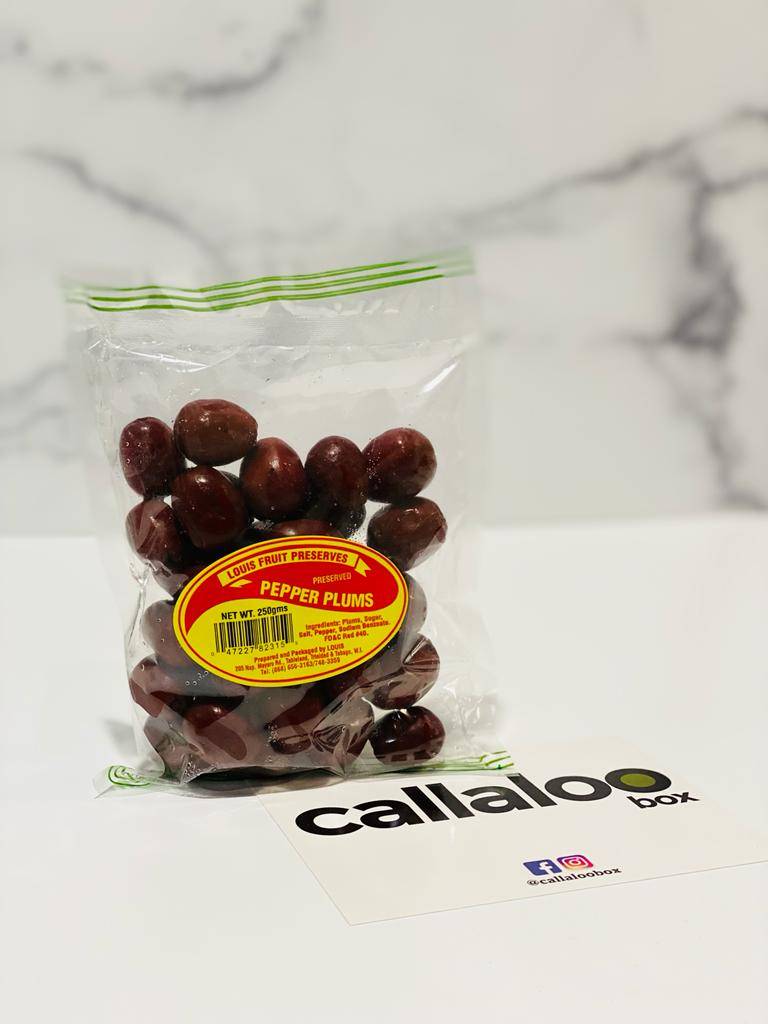 Trinbagonian Chinese preserved snacks, from the Chinese heritage of Trinidad & Tobago, it is a method of preserving fruit by drying the fruit then adding spices, salt, pepper and food coloring. Some commonly preserved fruit include mangoes, plums, cherries, pommecythere (golden apple) and prunes.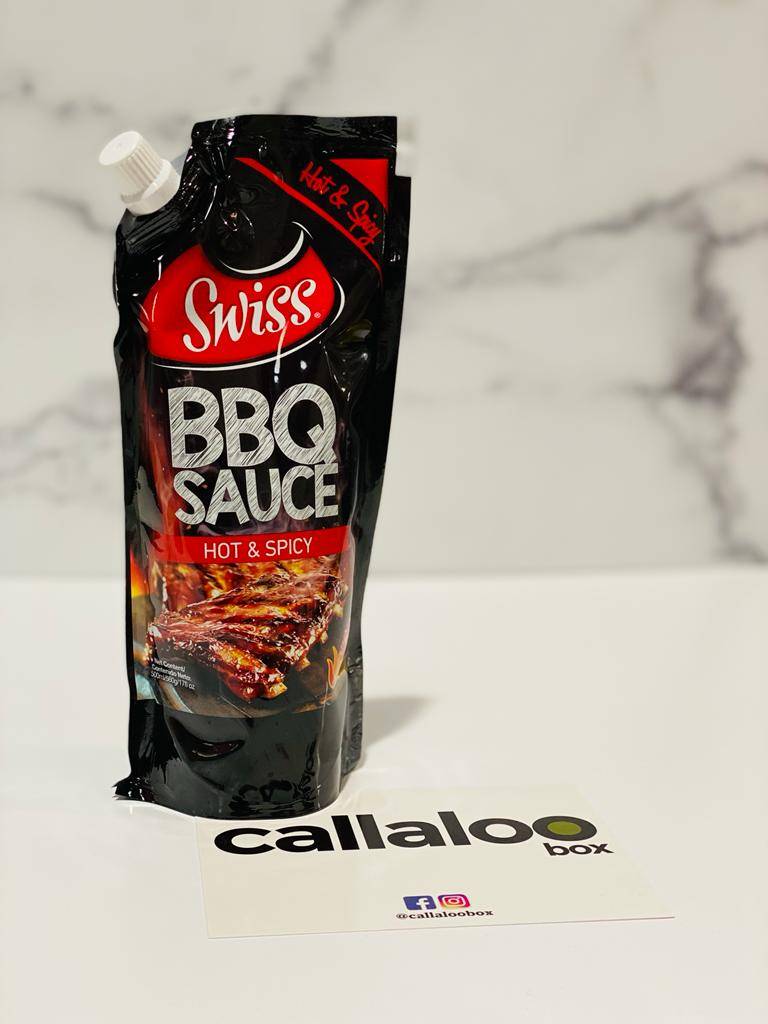 There's nothing like the unique taste of Caribbean BBQ. Add authentic flavor to your summer BBQs with this Hot & Spicy BBQ sauce. It is flavored with seasonings and spices, with added Caribbean flavors like tamarind, chadon beni (culantro) and a hot pepper blend.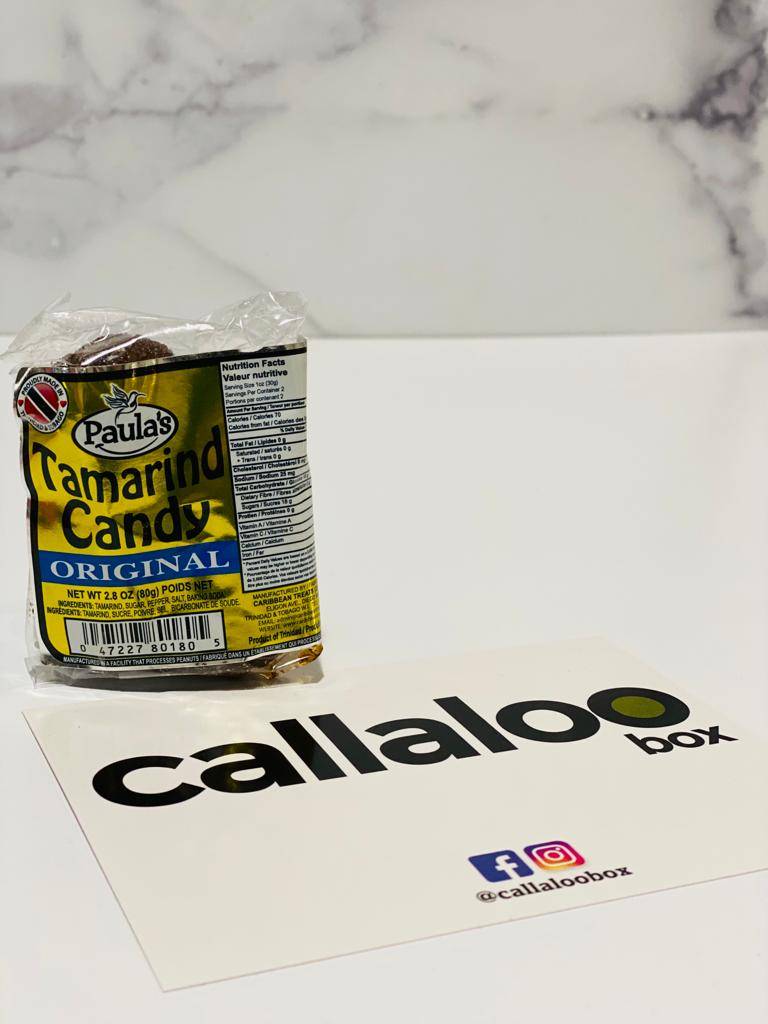 A popular Caribbean snack. The pulp from the tamarind fruit combined with sugar and spices and rolled into balls.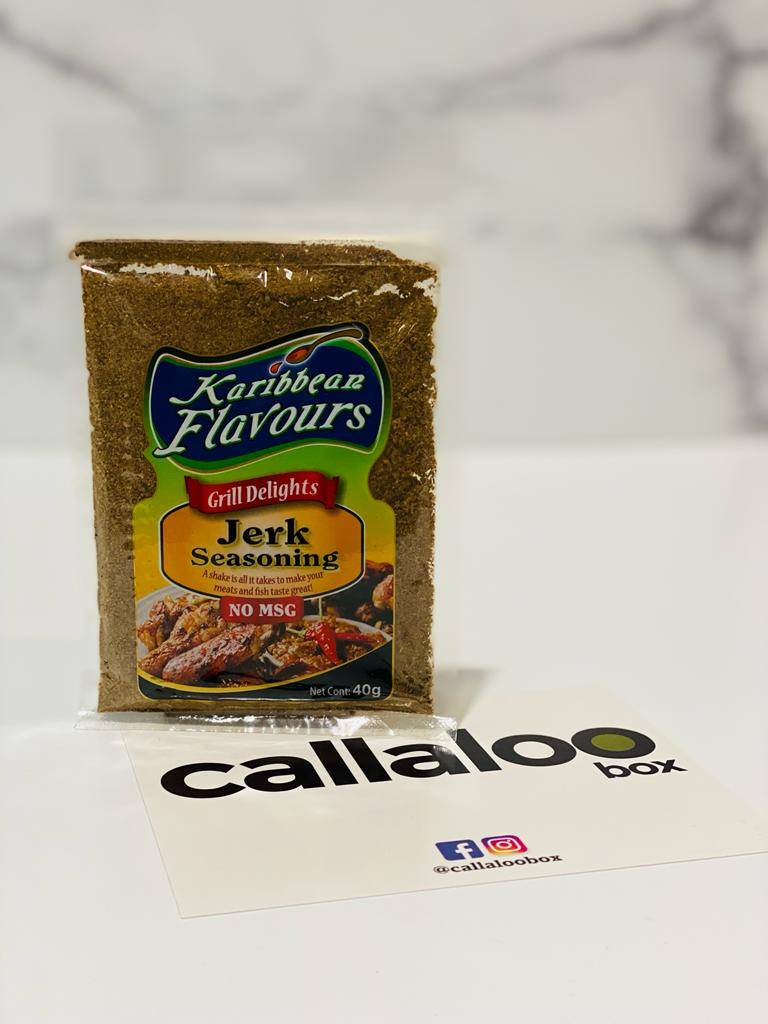 Jerk is a style of cooking native to Jamaica, in which meat is dry-rubbed or wet marinated with a hot spice mixture called Jamaican jerk spice. Developed by escaped enslaved Africans on the island, the traditional method of jerk involved slow cooking the meat over allspice wood.
A specially crafted masala blend makes this perfect for cooking game meats like Duck and Goat which require a much stronger curry with heightened levels of chili, garam masala, coriander, fenugreek, and much more.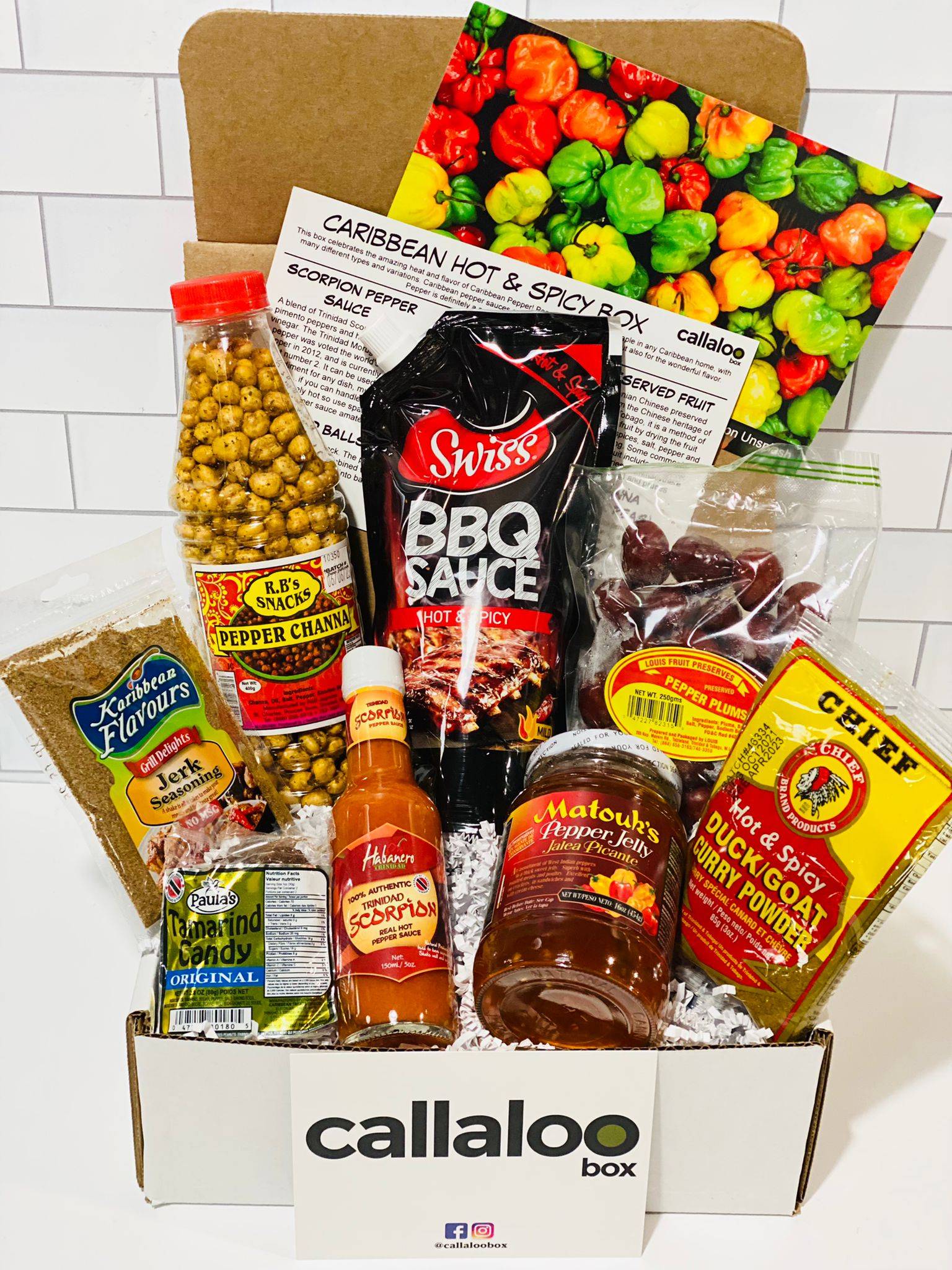 Not ready to subscribe?
Shop individual items in the Hot & Spicy Shop
New Month! New Box! New Grocery Specials!
Look out for specials throughout the month in the Hot & Spicy Shop where you can shop for individual items!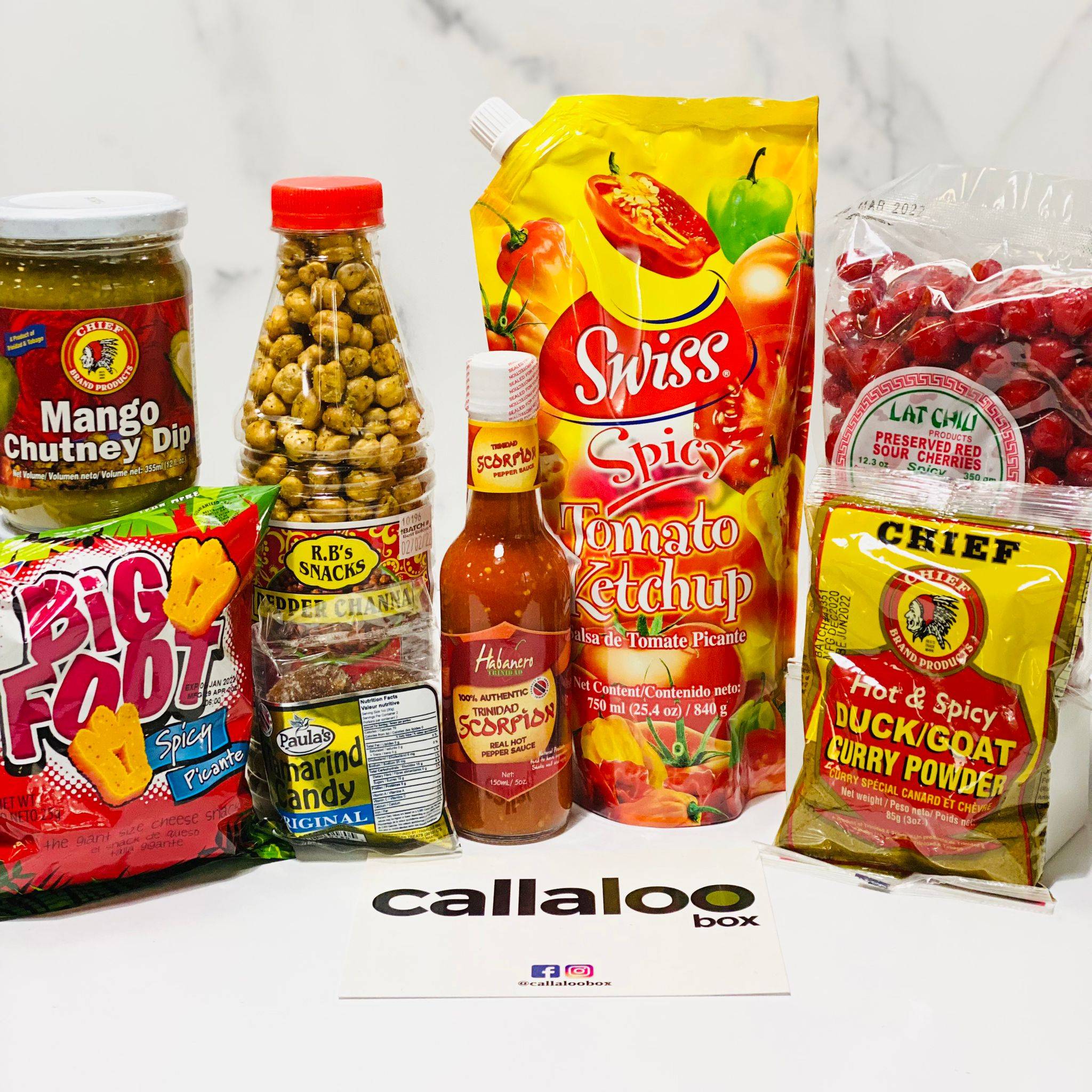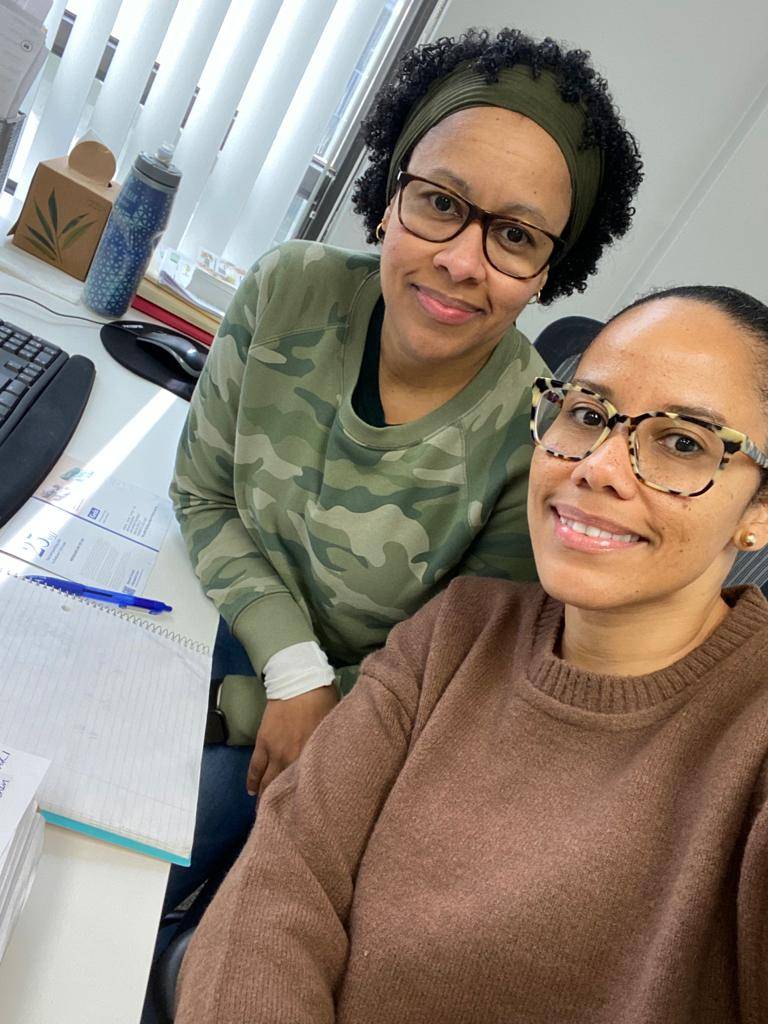 Our goal is to bring a little piece of home to our customers. Essentially what we are really offering is a way for those in the diaspora to stay connected to culture. We are bringing that taste of home to your doorstep, through food and in extension the memories and feelings that these foods evoke.