We're so excited to welcome Khamini Harinarain Fennelly (fondly referred to as Kham) as a guest blogger on the Callaloo Box Blog. This month, we celebrate Caribbean American Heritage month in the United States. We celebrate the diversity, shared cuisine and heritage of the many countries of the Caribbean. Through food, we realize that we are more alike than different.
In her blog post, Kham shares her experiences of enjoying Chinese-Guyanese Food and the memories and nostalgia that it evokes.
Anytime we get Chinese-American takeout I'm always a little bit disappointed because Chinese-Guyanese food has ruined every other kind of Chinese takeout for me. While Chinese-American food is the "standard" for take-out cuisine for many, Caribbean-American's know that integrated cuisines like Chinese-Guyanese brings together years of fusion and flavor into one cooking style. Growing up, on the rare occasions that we did order out food for birthdays or special events it was always Chinese-Guyanese. Like magic, warm aluminum round pans of food would show up at our door right around dinner time. Fried Rice, saucy Lo Mein dressed in cabbage, Cha Chee Kai fried chicken, spicy Pepper Shrimp, and broccoli would be laid out across the table. The food would get doused in even more pepper sauce as we indulged.
Chinese-Guyanese cuisine has a deep rooted history. Like my Indian ancestors, the Chinese were also taken from their lands during the mid-1800's labor trade and were brought to the West Indies to work for the sugar plantations. It is estimated that about 15,000 Chinese laborers arrived in Guyana. While the Chinese-Guyanese have contributed many things to the country including the first president of the free nation Arthur Chung, Chinese-Guyanese food time again is a must try for a true West Indian experience.
On my last two trips to Guyana, we went out of our way to get Chinese takeout and didn't have to look too far. In my mother's village of Windsor Forrest there is a Chinese restaurant at the head of the street. Popular restaurants that specialize in this cuisine are scattered all throughout the Caribbean showing the spread of the Chinese's presence and the Caribbean's love and appreciation.
I've attempted to try and recreate the takeout food we get from popular restaurants in Queens but it never comes out exactly right. Maybe it's the admitted lack of MSG in my kitchen or a fiery wok needed to add that extra layer of flavor I seem to be missing. Perhaps the missing element might just be the nostalgia.
This month's Callaloo's Box explores some of the rich ingredients used to nail the flavor profiles in Caribbean Chinese cooking and includes a delightful recipe for a Pineapple Shrimp Fried Rice. I encourage you to explore and play with these seasonings. Kick up your typical week day stir fry by swapping generic soy sauce for one with a ginger or garlic infusion. Toss your left over rice with the Fried Rice dried seasoning. Making a roast chicken? Consider a blend of Chinese seasoning and 5 spice powder in your rub. One of my favorite things to eat is my Mother's "Brown Chicken" which is marinated in green seasoning, seared and brushed with Chinese Sauce. After your meal reward your with one of Paula's Pepper Mango or a Red Salt Prune.
If you are looking to further support the restaurant industry, in no particular order, here are some Queen's based Chinese-Guyanese restaurants that are open for takeout and delivery. These establishments do not need fancy websites or social media accounts because their food does all the talking:
3. Beni's
4. Kaieteur Restaurant & Sports Bar
5. GT Rice Bowl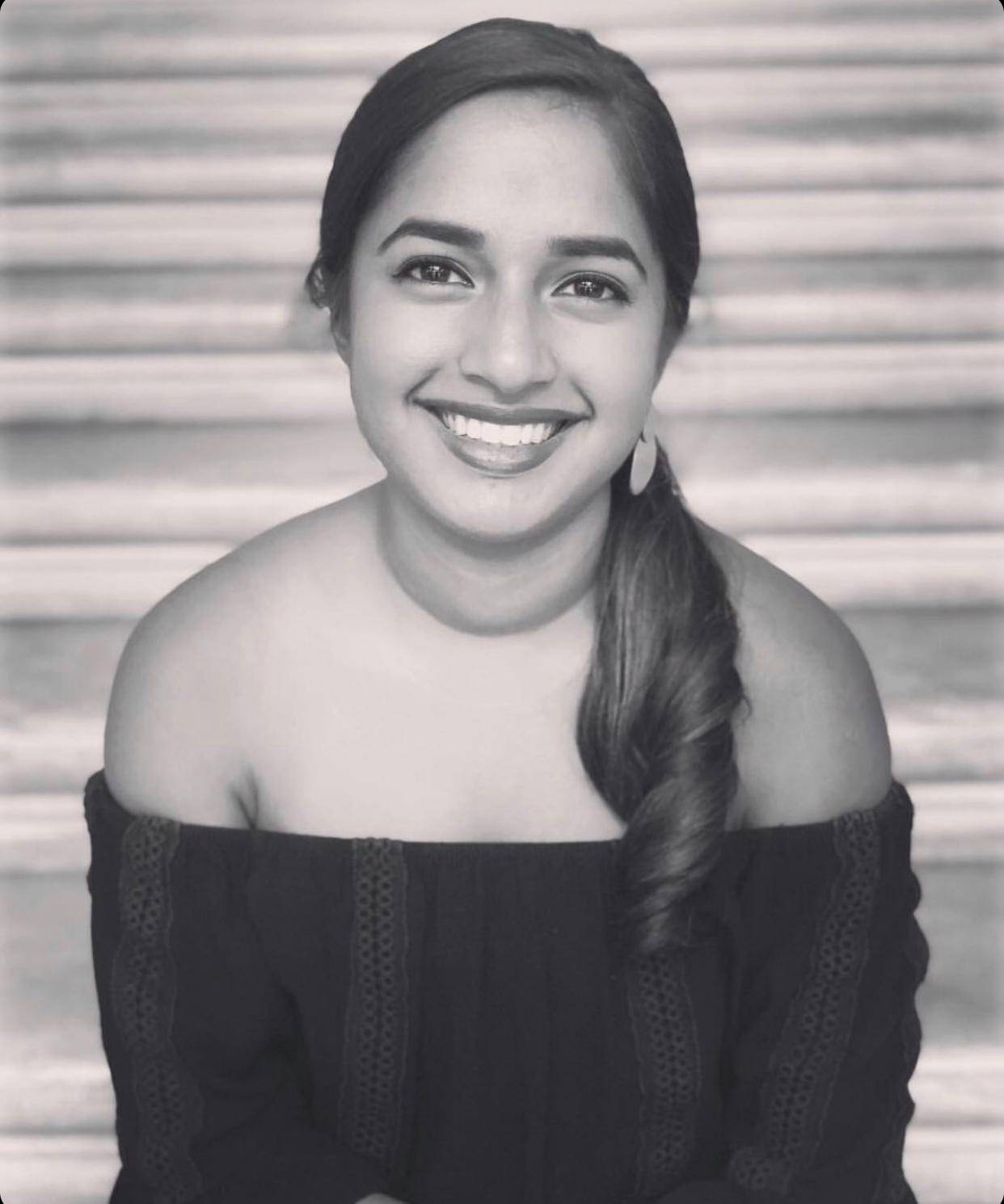 Khamini Harinarain Fennelly

Khamini Harinarain Fennelly is a Guyanese immigrant and first generation college graduate who grew up in Queens. She is a civil engineer working mainly in land development and utility design for large scale commercial developments throughout New York City. Having a strong creative culinary passion Khamini also does part-time work as a private chef catering to her client's weekly meals and dinner parties. Her engineering and culinary skills mesh well in the kitchen as she describes her happy place as the intersection between technical design and food. Follow her cooking portfolio @KhamCooks #EngineerYourKitchen

Alison Roman, "The Stew" and the Need for Mindful Global Cooking by Khamini Harinarain Fennelly