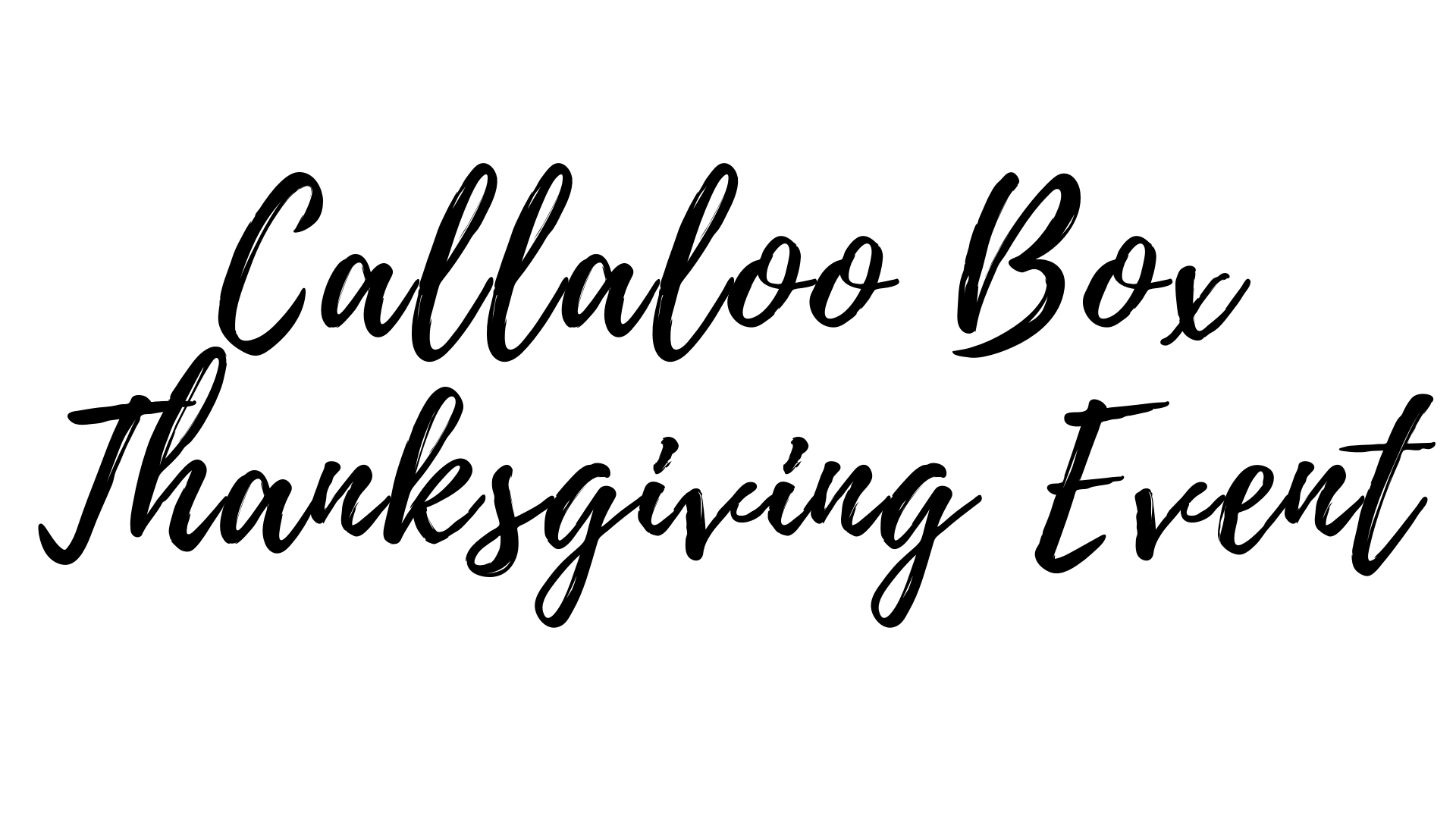 Have to give a great "THANK YOU" to these wonderful ladies, for coming up with this great idea, of bringing a piece of the Caribbean to places where we normally cannot get these items.... I recently moved to North Carolina from New York City, so this box couldn't of come at a better time.. Will definitely be a customer for life.... Thanks again for bring me a bit of Trini and the rest of the Island each month..
Trini Christmas is De Best!
I absolutely enjoyed the Christmas Box. I promised myself to save the Black cake for Easter. Spoiler alert: I did not. It was so nice to have a taste of home for Christmas. I've used every single product in that box...and I saved the box.
The best thing I had since I left Trinidad
I loved every product in this box especially the oil, I made some salmon with it and it was juicy and tasty thank you for top quality ingredients.
CALLALOO BOX REWARDS POINTS
**Cyber Monday Sale starts Monday 26th November 2018 12:00 AM EST and ends Monday 26th November 11:59 EST. Applicable only to new Callaloo Box subscription sign ups. You must select the "Subscribe & Save (12.5%): $34.99" option on the product page.  Subscription renews at regular price of $34.99.  Choose either monthly or every other month delivery.  Excludes all items in the Callaloo Box Grocery, subscribe & Save items in the Callaloo Box Grocery, Callaloo Box Apparel & Merchandise and Callaloo Box One-Time Boxes.