The Caribbean Christmas Box
It's beginning to look a lot like Christmas at Callaloo Box! And we're very excited! Christmas has always been one of our favorites times of the year.
Some of our best childhood memories are from Christmas in Trinidad. From our mom cleaning and "putting away" the house from top to bottom and the smell of her home made bread in the oven on Christmas Eve night to our Dad with the Christmas ham preparations to our Aunty and Mom making pastelles together while we helped (translation drying the fig leaves) to our Granny excitedly hanging the curtains (complete with frills) that she'd make for our bedroom every year to our Grampa strumming his banjo and the sound of his voice singing parang, these are memories that we will cherish forever.


Our desire has always been to bring a little piece of home to you and it is our hope that during this season we can bring you that comfort and taste of home.
LPhoto by Kien Nguyen on Unsplash

Christmas in the Caribbean is one of the most festive times of the year, with food at the center of the festivities."
Our Caribbean Christmas Boxes are here!
A taste of nostalgia, this box is filled with the essentials for your traditional Caribbean Christmas.
It is our wish that this box gives you that nostalgic feeling of "being back home" and reminds you of a special time, place or person while creating new memories this holiday season.
Includes 2 recipe cards for Baked Pastelle Pie and Pumpkin Ponche de Creme from Caribbean food blogger This Bago Girl.


Also makes the perfect gift. Give the Gift of Home with a 1-time box.

What's included in the December box?
Black Cake

A moist, decadent cake whose key ingredients are dried fruits (prunes, currants, raisins, cherries), rum, brandy and sherry. The fruits are soaked in rum for up to 12 months prior. As the quintessential Caribbean Christmas dessert, it's customary to offer a slice to guests who visit your home during the Christmas season. It's best enjoyed with the must-have Trinbagonian Christmas drinks, sorrel or ponche de crème.

Chow Chow (Hot Chow)

A spicy, mustard-based pickled relish containing small chunks of vegetables and tropical fruits most commonly eaten with pastelles and baked ham at Christmas time. But you can be creative and try it with anything! It's slightly spicy but if you would like to up the spice level, mix with some pepper sauce!

Pepper Sauce

A staple in any Caribbean home, used as a condiment for any dish. This particular pepper sauce is made with sun-ripened and hand-selected peppers. Using fresh ingredients and no artificial flavors.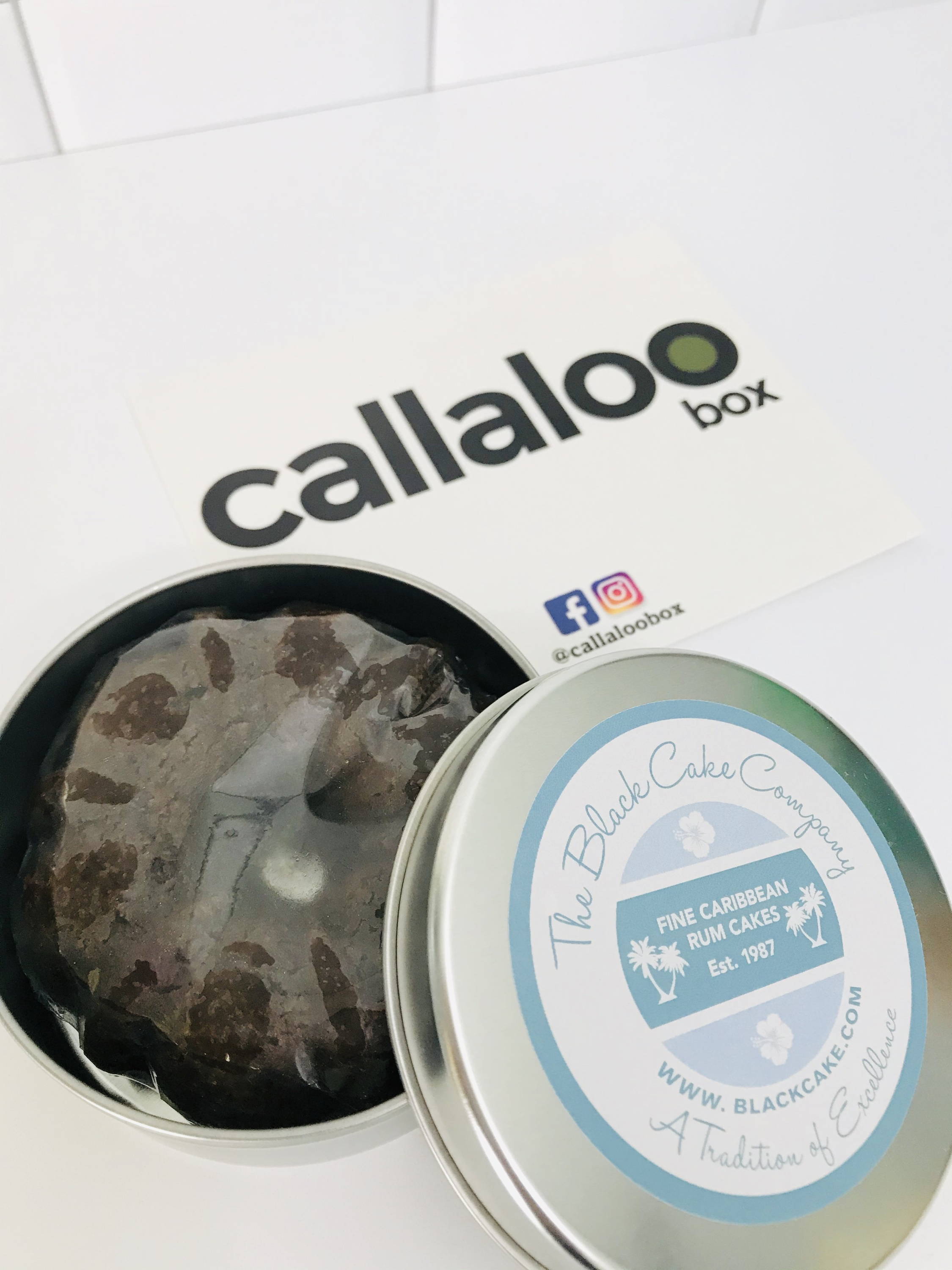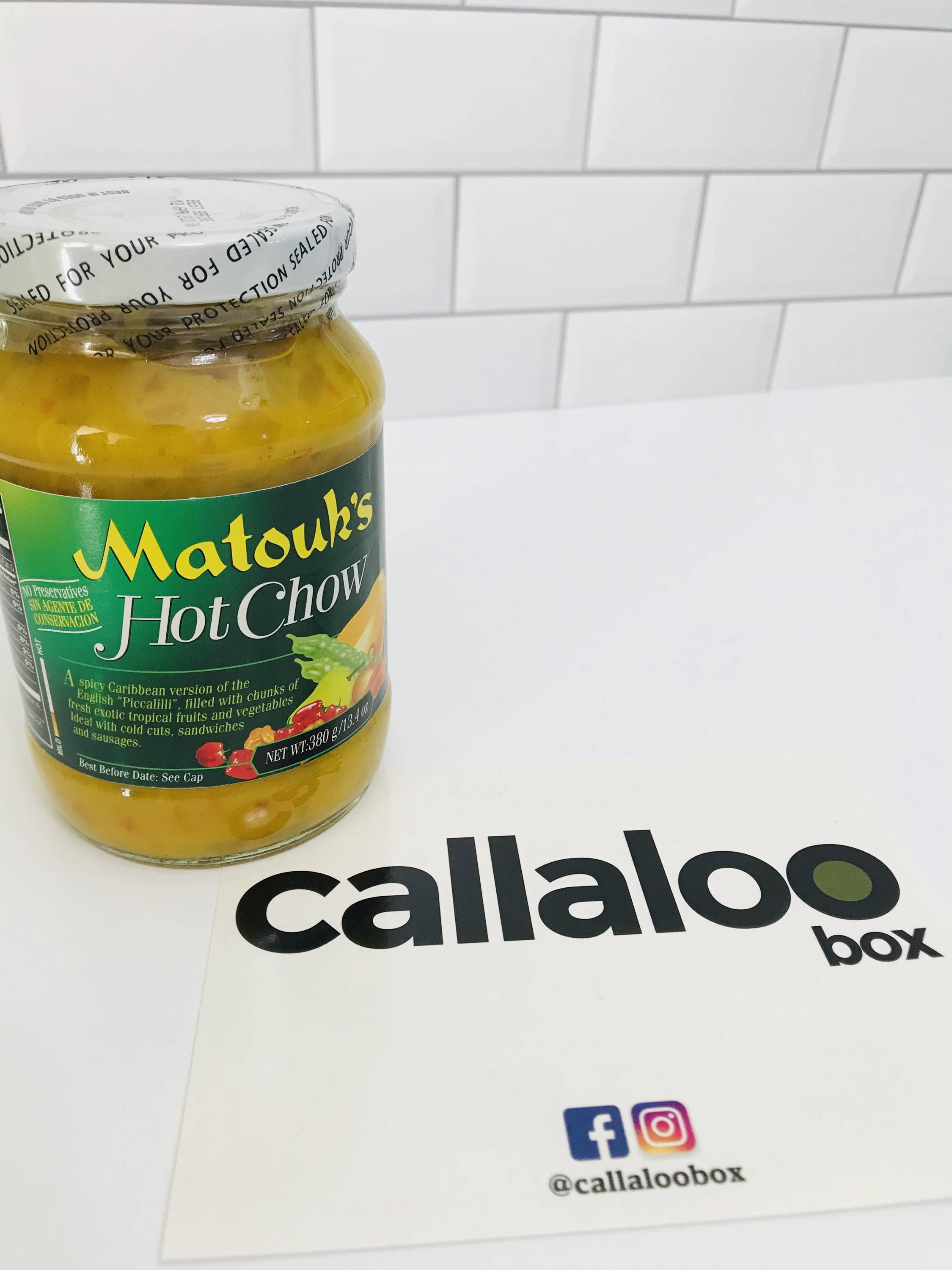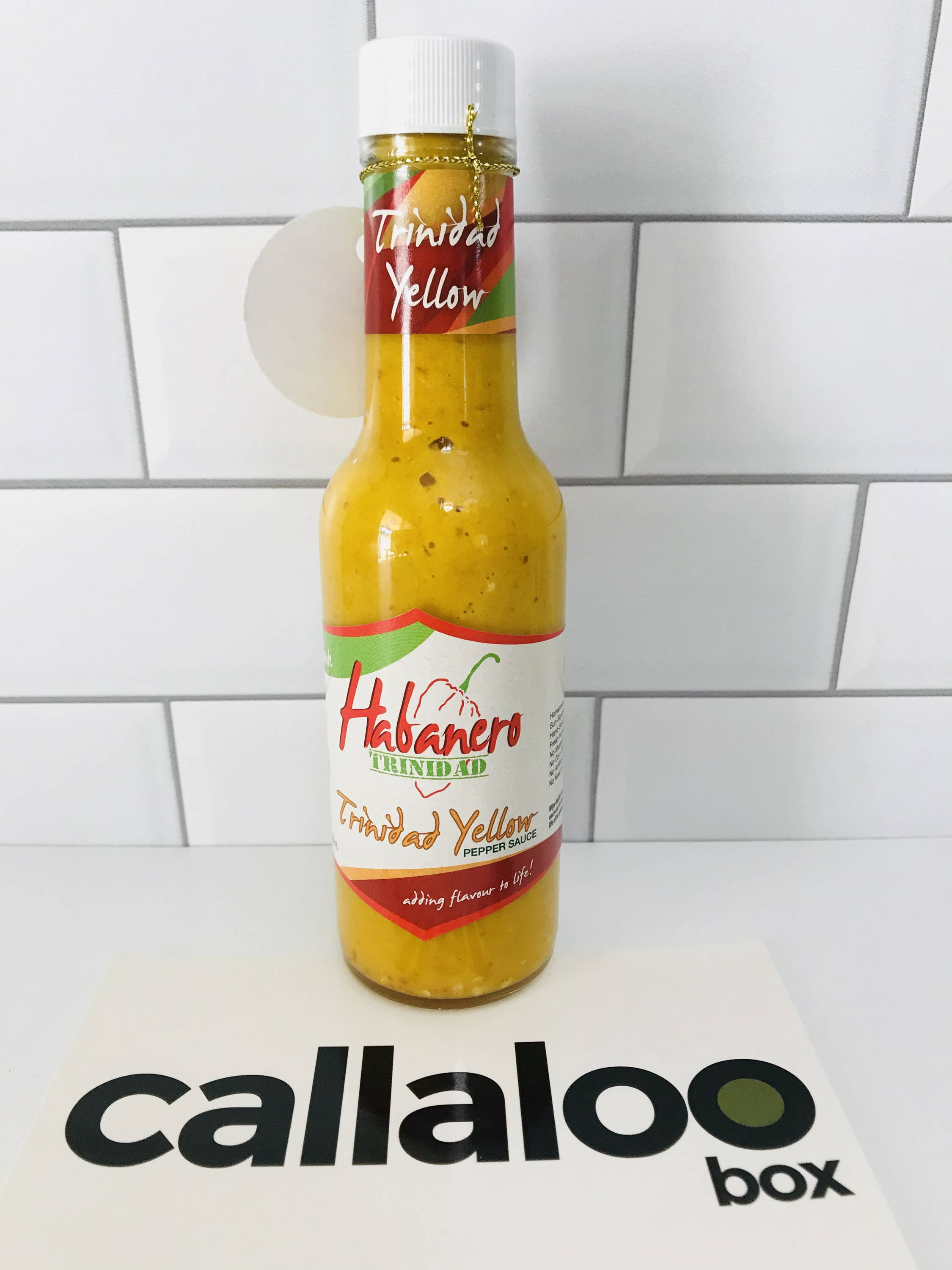 Dried Sorrel

Boil and sweeten with sugar to make this popular Caribbean Christmas drink. Combine with alcoholic beverages to make your own cocktails! Be sure to add cinnamon sticks and cloves while boiling.

Corn Meal

One of the main components of pastelles (a popular Trinbagonian traditional Christmas food). Pastelles

are perfectly balanced savory delicacies - cornmeal pies stuffed with meat, fish or vegetables seasoned

with fresh herbs and flavored with raisins, olives and capers wrapped and steamed in a banana leaf.

Mixed Essence

A combination of several tropical fruity extracts and essences. It adds wonderful flavoring to cakes and

ice cream. A little goes a long way. Only a few drops are required.

Spices: Cloves, Cinnamon & Nutmeg

Add authentic Caribbean flavors to your Christmas baking, drinks & cooking with our spices bundle.

Chocolate Bar

Decadent Caribbean milk chocolate with raisins and Caribbean rum.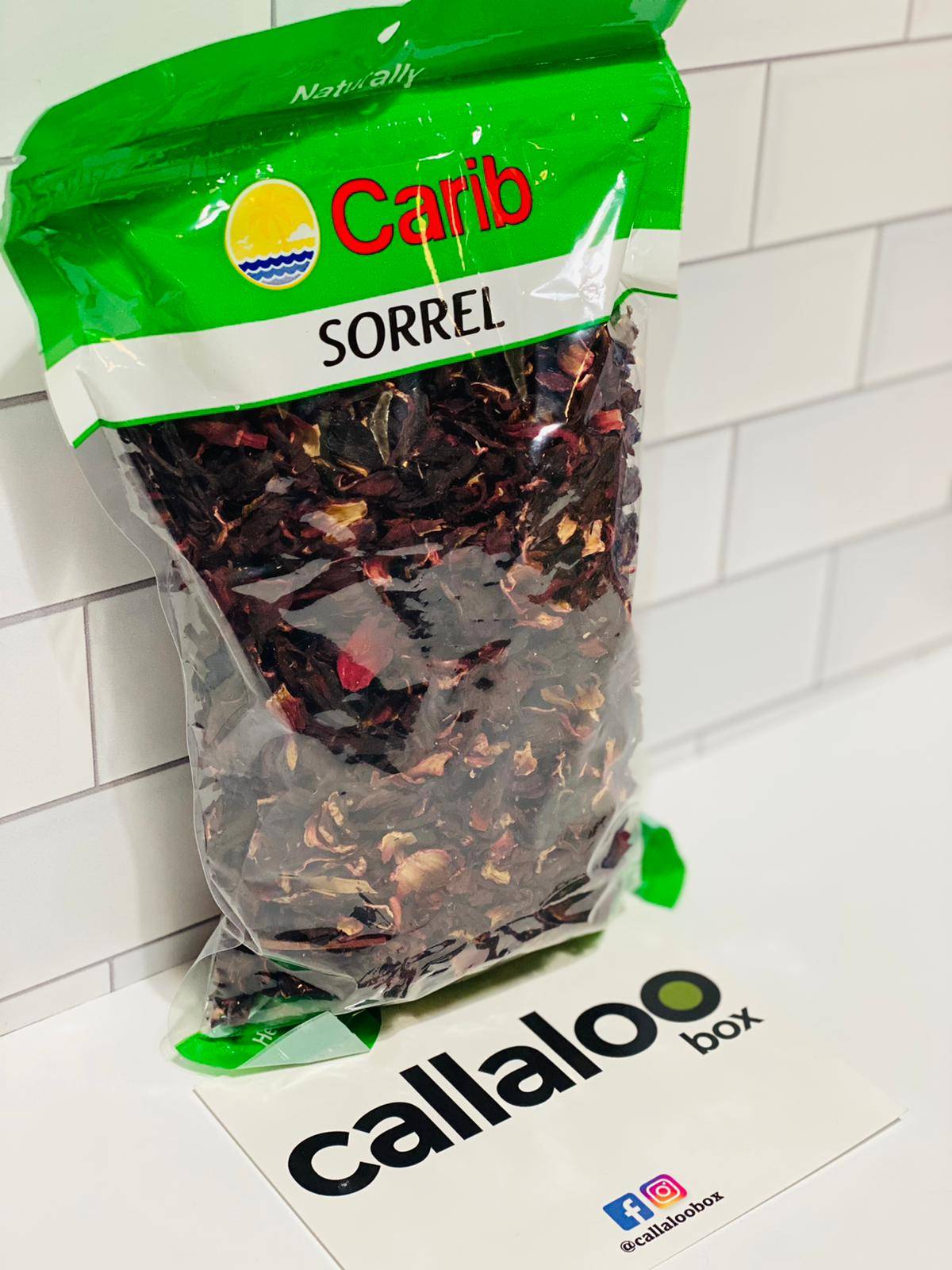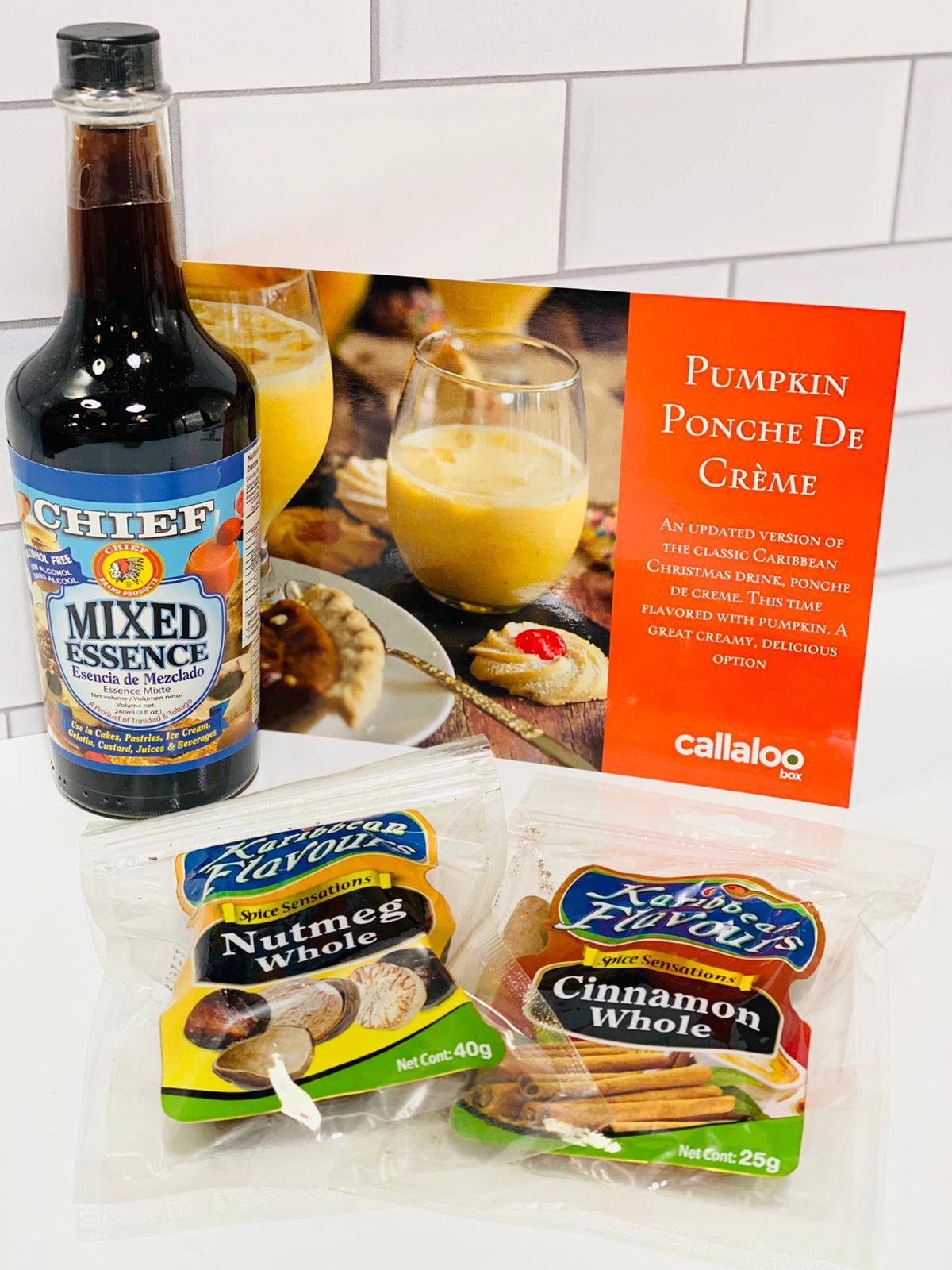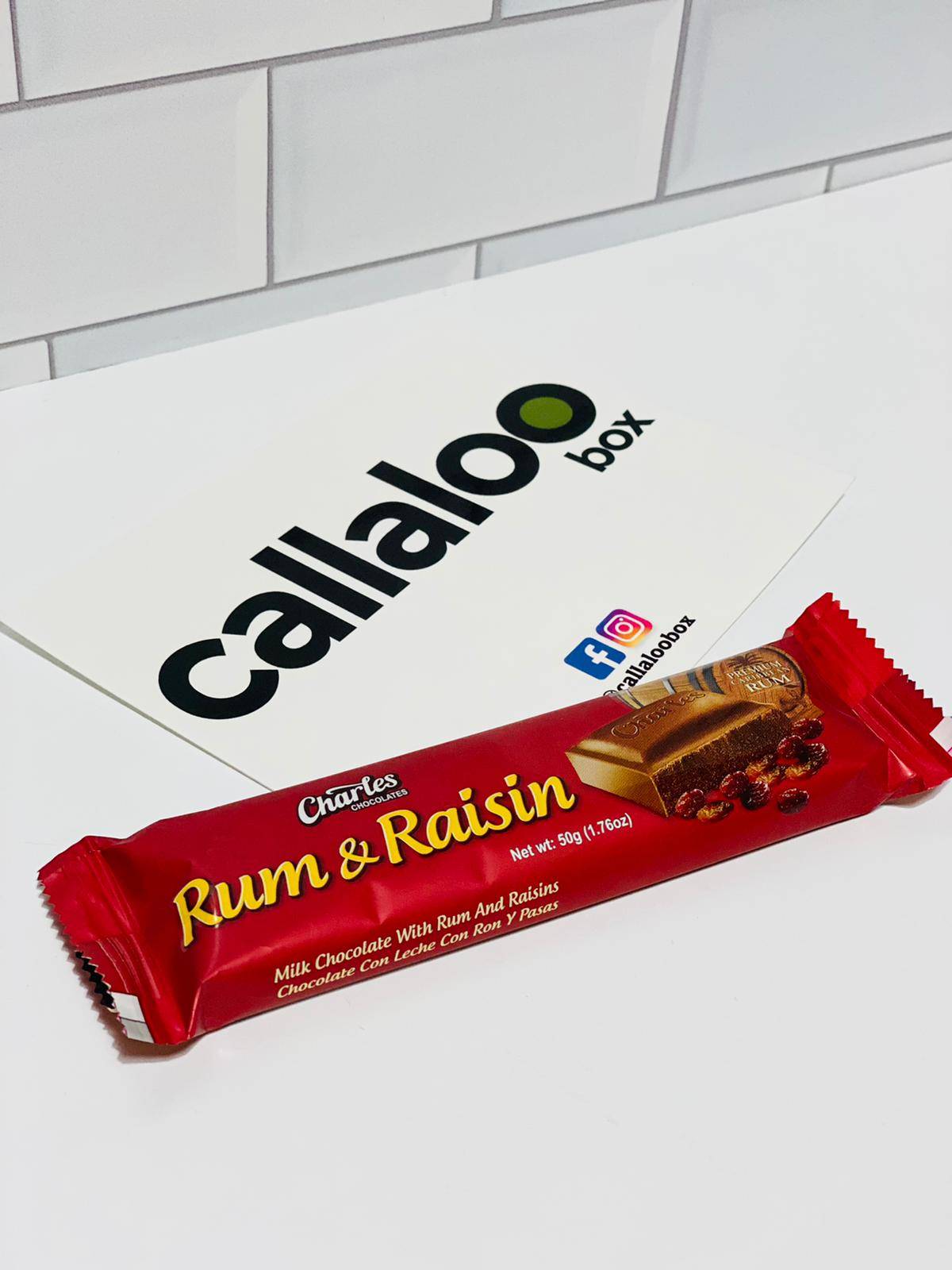 Shop individual items in the Christmas Grocery
New Month! New Box! New Grocery Specials!
Look out for specials throughout the month in the Christmas Grocery where you can shop for individual items!
Frequently asked questions
Have questions? We're here to help
How long does it take for my order to ship?
Please allow 2-4 Business Days for orders to process before they are shipped. We do not ship on Saturdays, Sundays nor US Federal Holidays.
How long does shipping usually take?
Transit times to your destination vary based on your location (We ship from South Florida). Shipping takes between 1 and 4 business days for standard delivery.
Once your order is shipped you will receive an email from orders@callaloobox.com which contains the name of the shipping carrier and the tracking number. Please check your junk/spam folders if you haven't received the shipping confirmation email.
Click on the tracking number in the email and you will be directed to the carrier's tracking page for the latest update on the location of your package.
Callaloo Buck$ is our free loyalty program. Earn buck$ for online purchases, social media activity & referring friends. Redeem your buck$ for cash!
How do I sign up for Callaloo Buck$?
Signing up is free and easy. All you have to do is create an account online. As soon as sign up, you automatically earn 200 Buck$ ($5 reward) and can start earning additional Buck$. Sign up here.
How do I redeem my rewards?
Once you earn rewards, you can redeem them by clicking on the green "Callaloo Buck$" button or green gift box at the bottom left of your screen. Select "All rewards". Select "buy" next to the reward you would like to redeem. Copy the code and enter it into the discount code box when checking out. The coupon code applies to all items on callaloobox.com with the exception of monthly subscription boxes and items purchased with the subscribe & save option.
I redeemed points but have not used it. Where do I find it?
Once you redeem your Buck$, you can view unused ones by logging in to your Callaloo Box Account. Click the green "Callaloo Buck$" button or green gift box at the bottom left of your screen. Scroll down to "Your rewards" and select. You will see your available rewards, select the reward you would like to spend. Click Copy Code, shop our store & add the code to your cart at checkout.