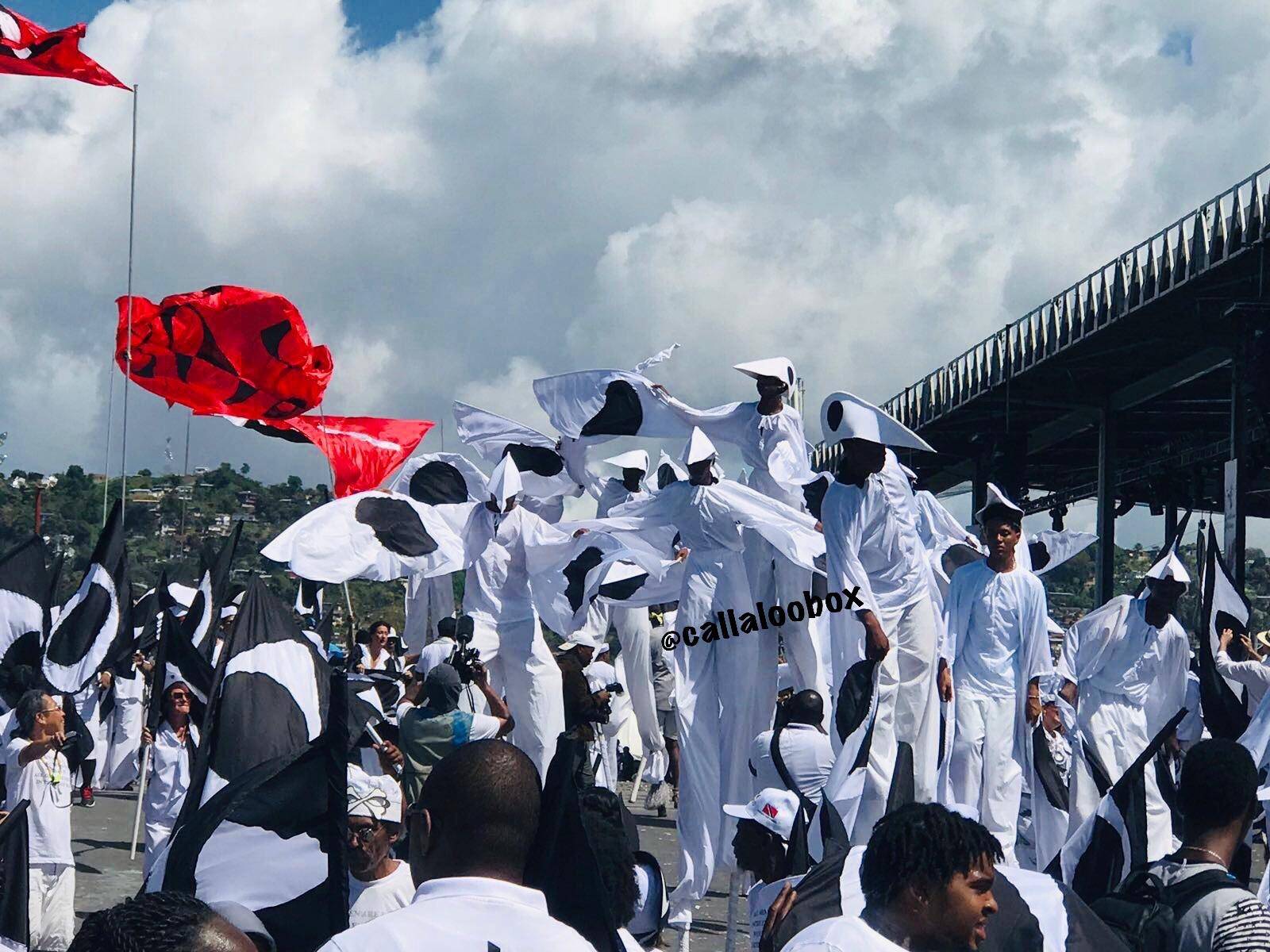 It's carnival in Trinidad & Tobago and this month we're celebrating our African heritage and its lasting impact on our food and culture!
From dishes like callaloo, pelau, coo coo, breadfruit oil down, stewed peas, soups, salt fish buljol and ground provision to hearty snacks and finger foods like accra, souse, corn soup, boiled & roasted corn, fried & roasted bakes to sweet treats like sweet bread, tamarind balls, sugar cake, toolum, paw paw (papaya) balls and chip chip, our African heritage is vibrant in our food landscape!

Read the inspiration behind the theme for this month's box in this blog post as we pay homage and say THANK you to our African ancestors.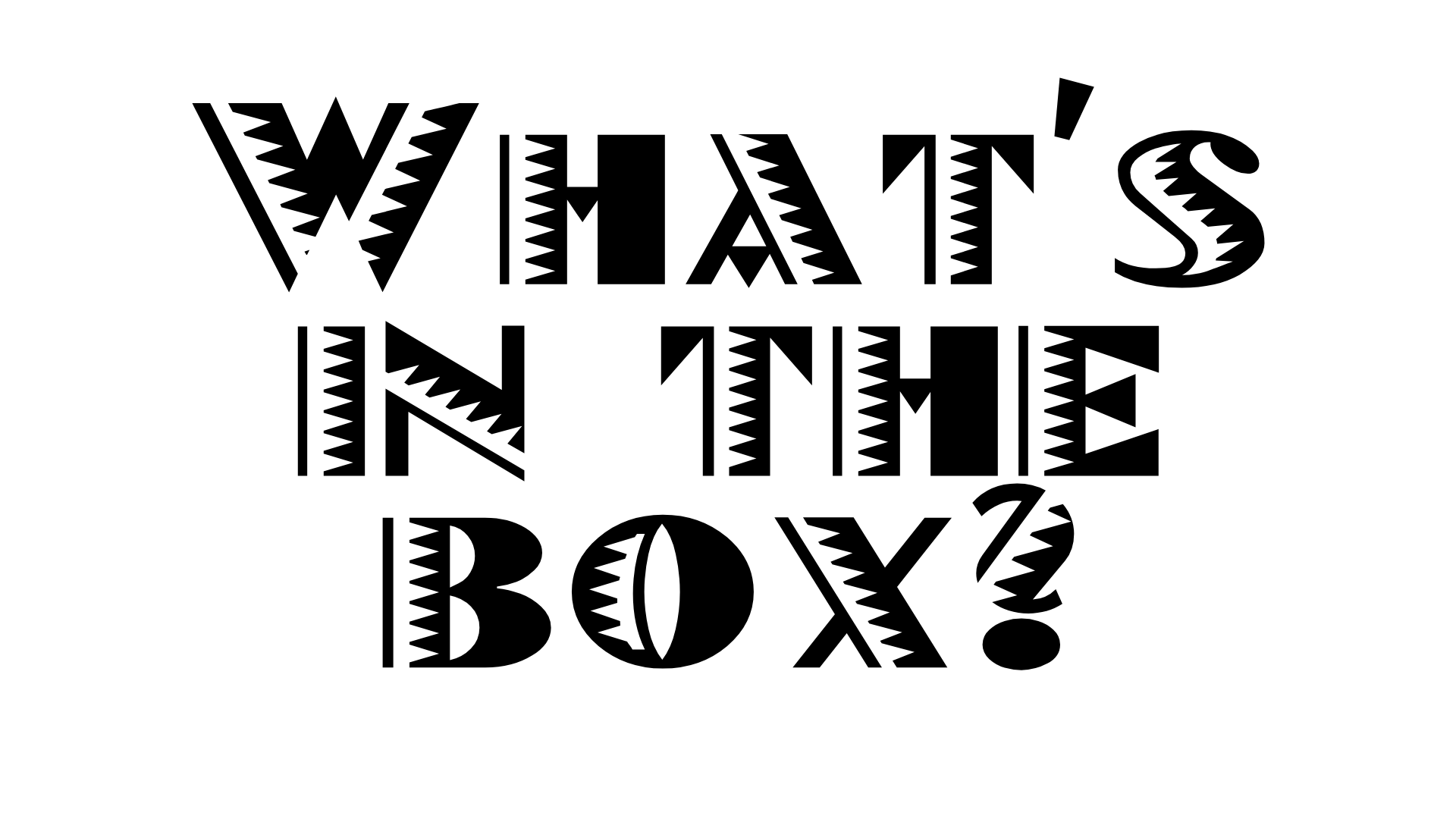 Trinidad Yellow Pepper Sauce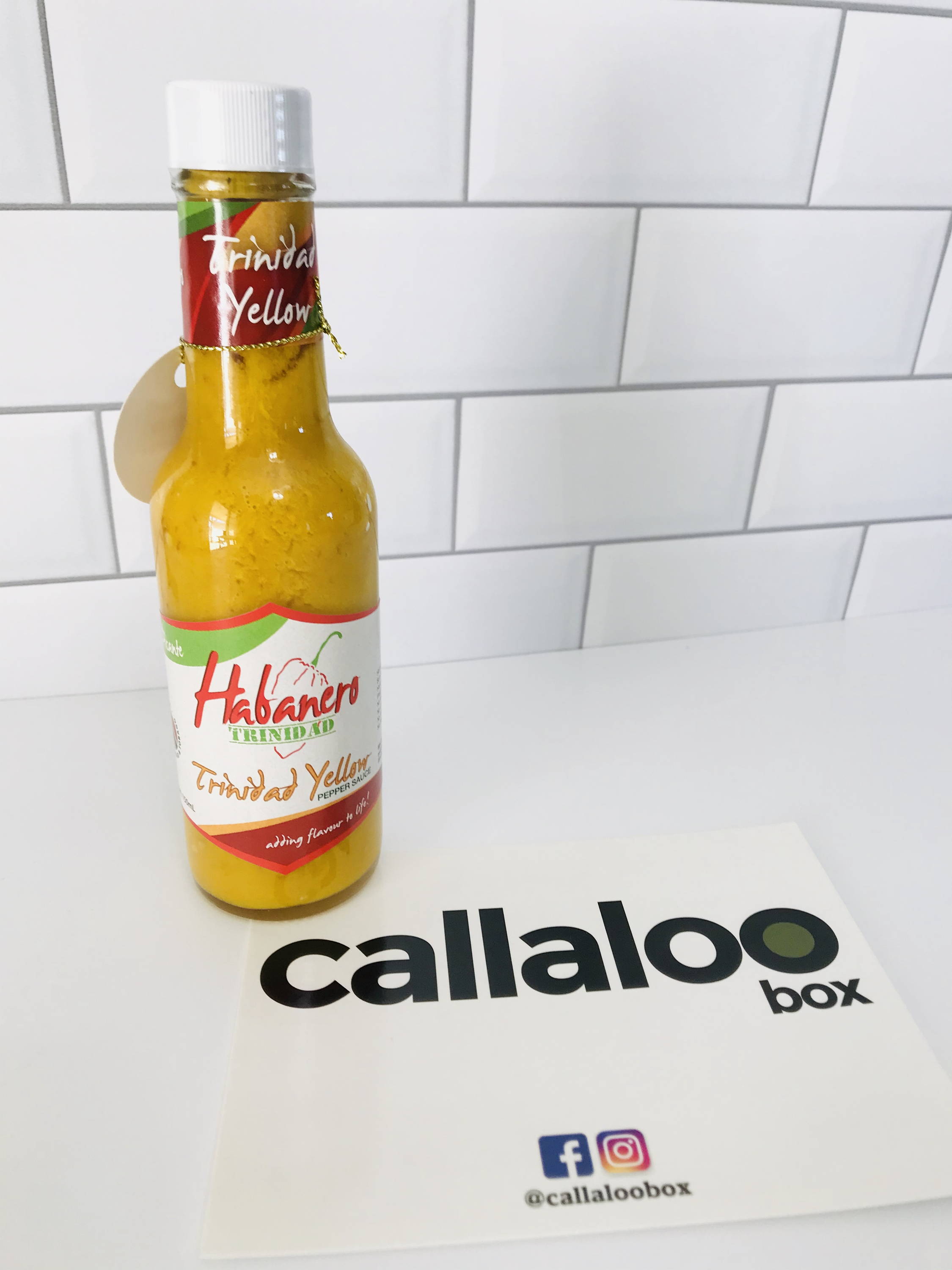 A staple in any Trinbagonian home, used as a condiment for any dish. A blend of hot peppers pimento and shadon beni (culantro), vinegar, garlic and mustard.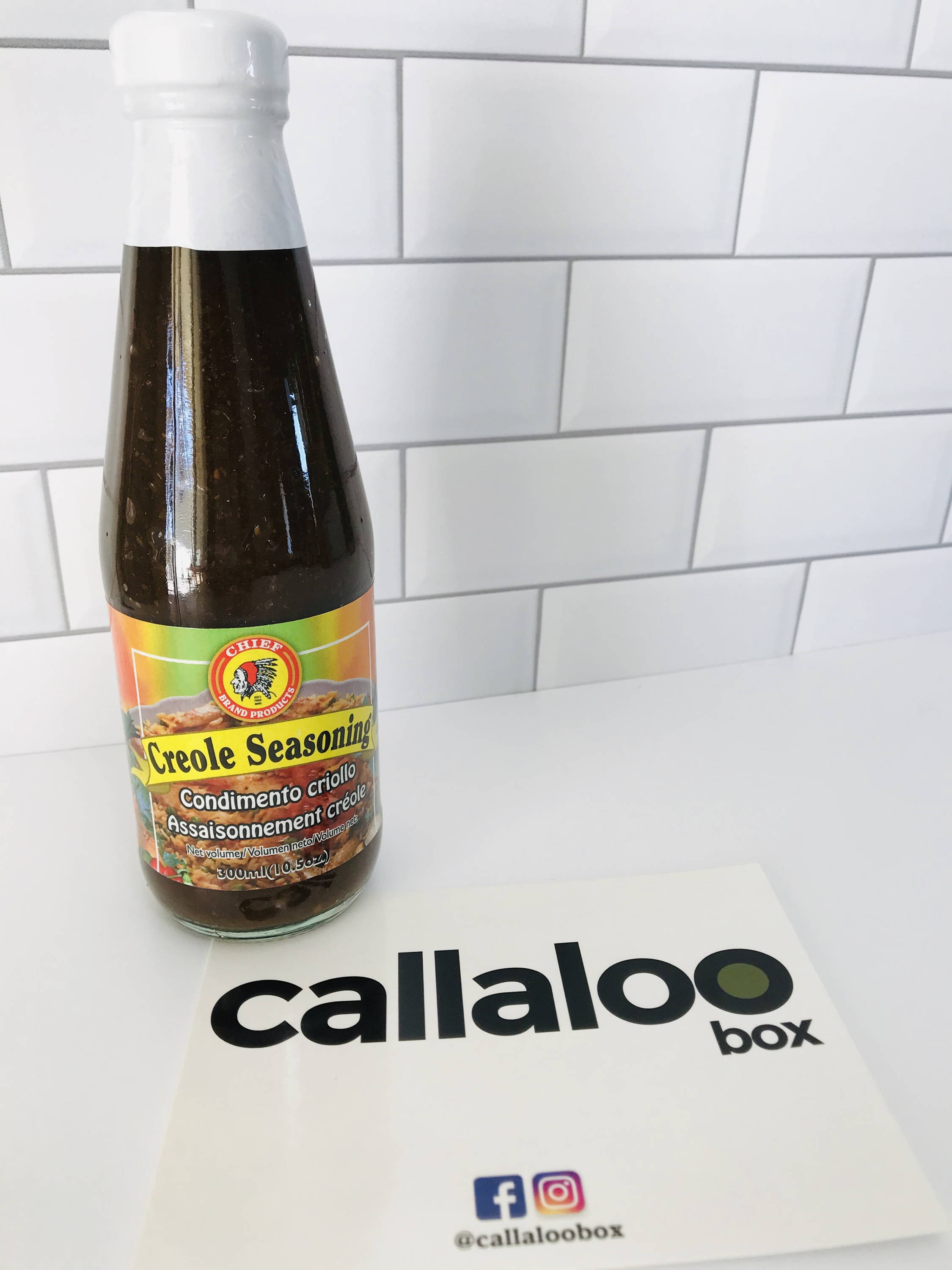 Marinade made of a blend of various herbs, onion, papaya and molasses, that can be used for poultry, meat or seafood. For enhanced flavor, marinate 24 hours prior to cooking.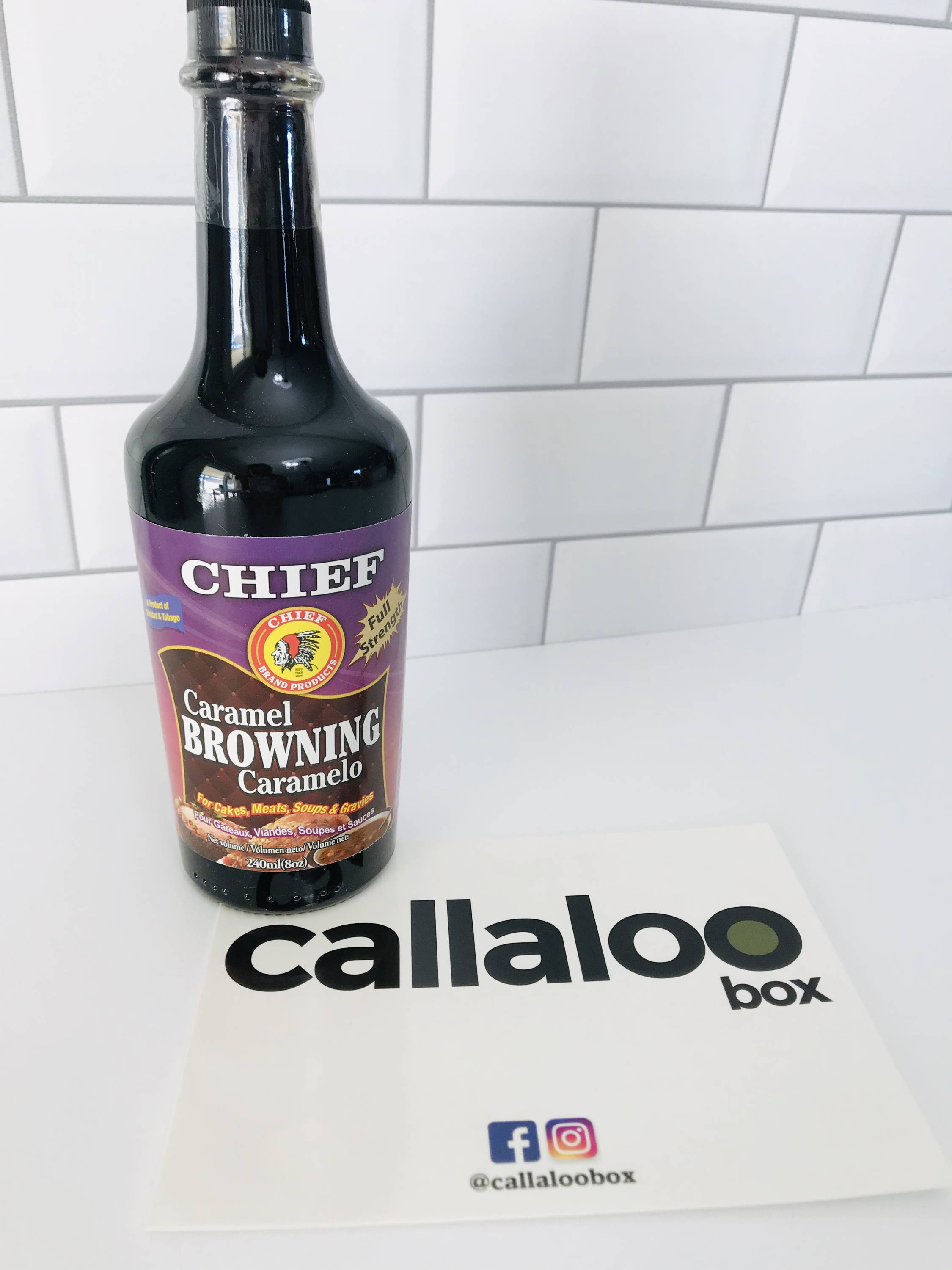 Introduced by our African ancestors, it is burnt sugar that has been caramelized. This is the foundation for stewing (or "browning") any type of meat. The meat is added to the caramelized sugar which gives it its brown color and rich gravy. Bottled browning may be used instead if you haven't yet mastered your timing.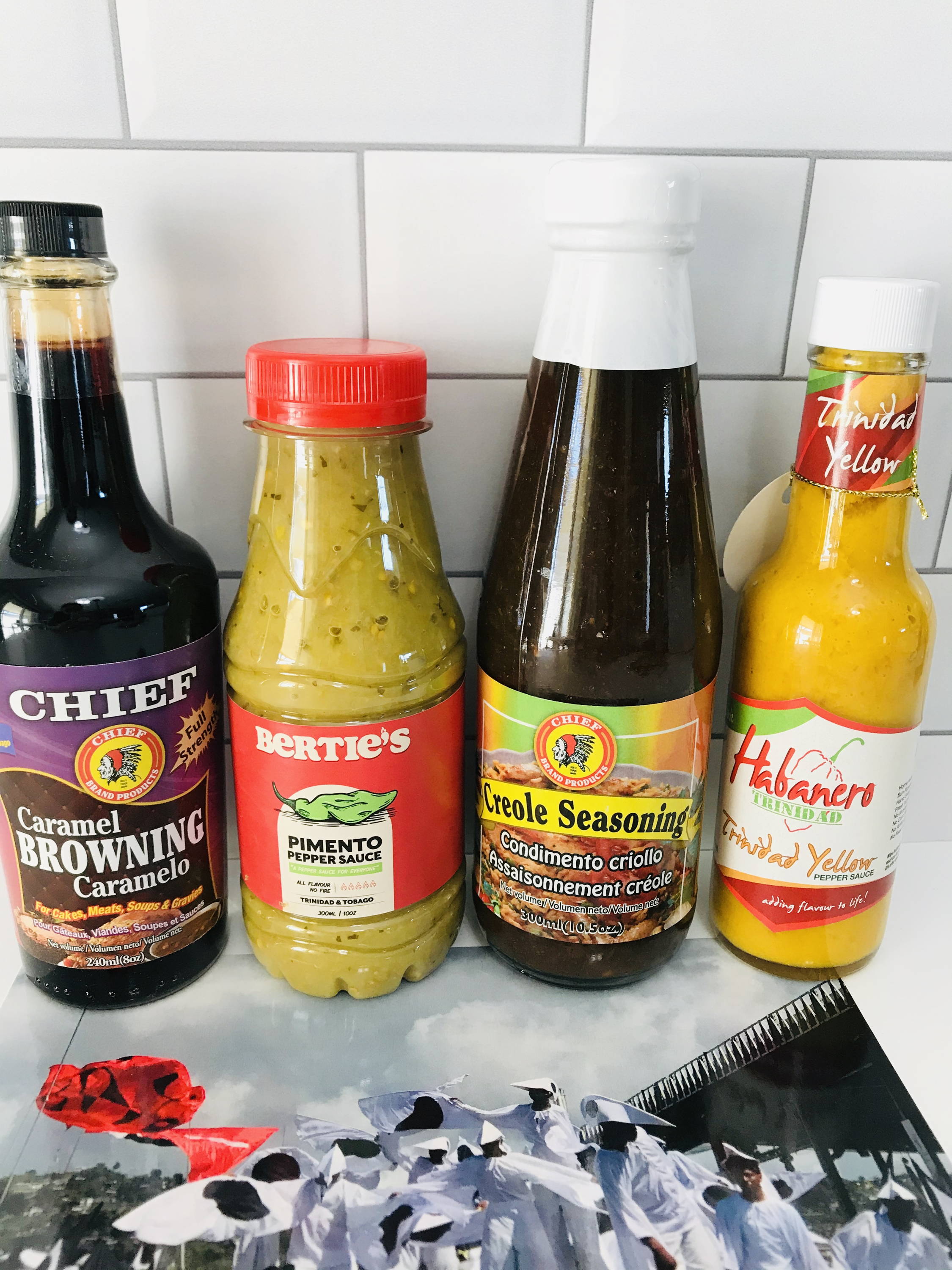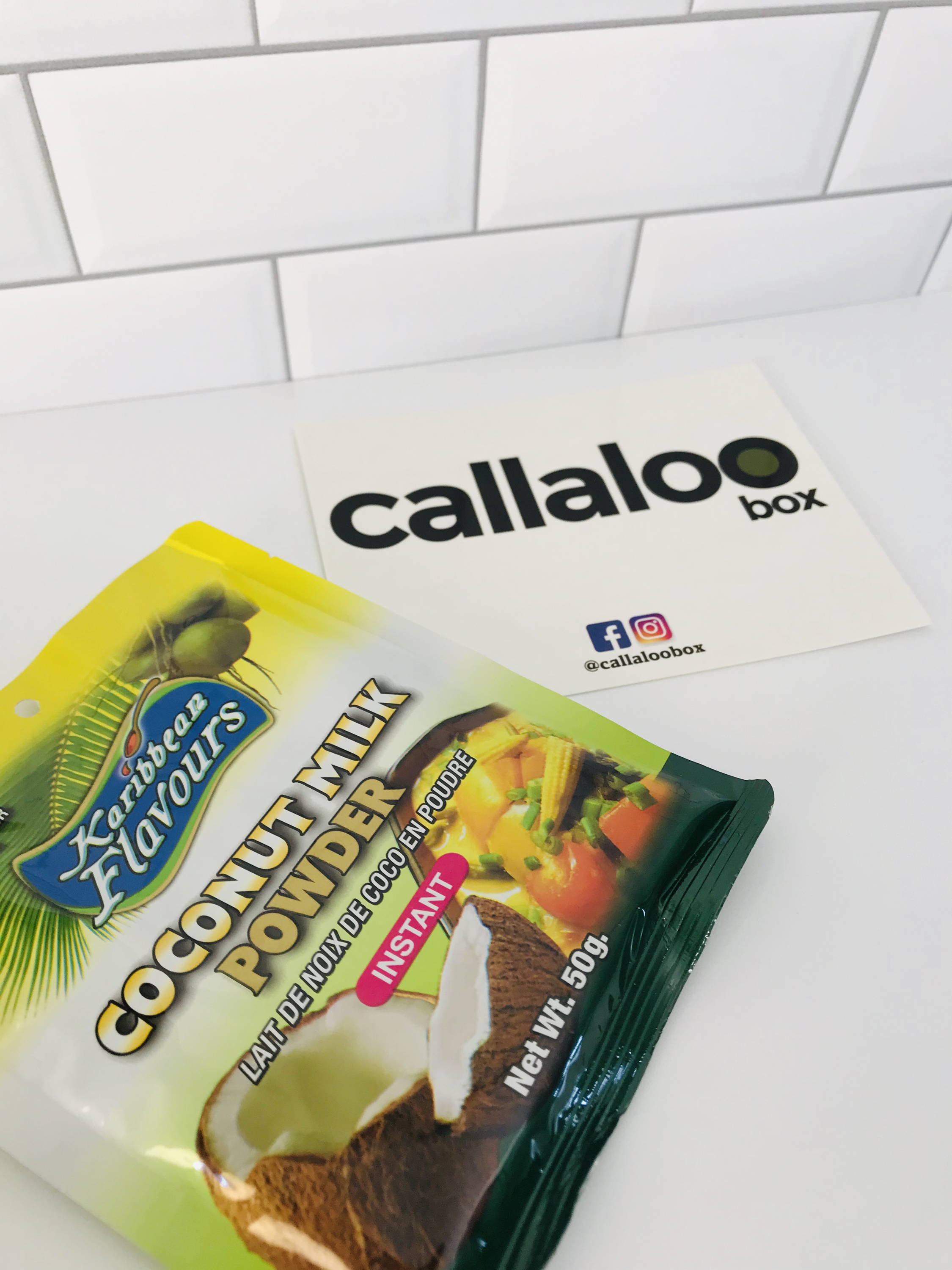 Coconut milk is a vital ingredient in many quintessential Trinbagonian dishes from our African heritage like callaloo, bread fruit oil down and cook-ups like pelau and okra (ochro) and rice. This coconut milk powder is a great alternative when fresh coconuts are not available to make coconut milk yourself.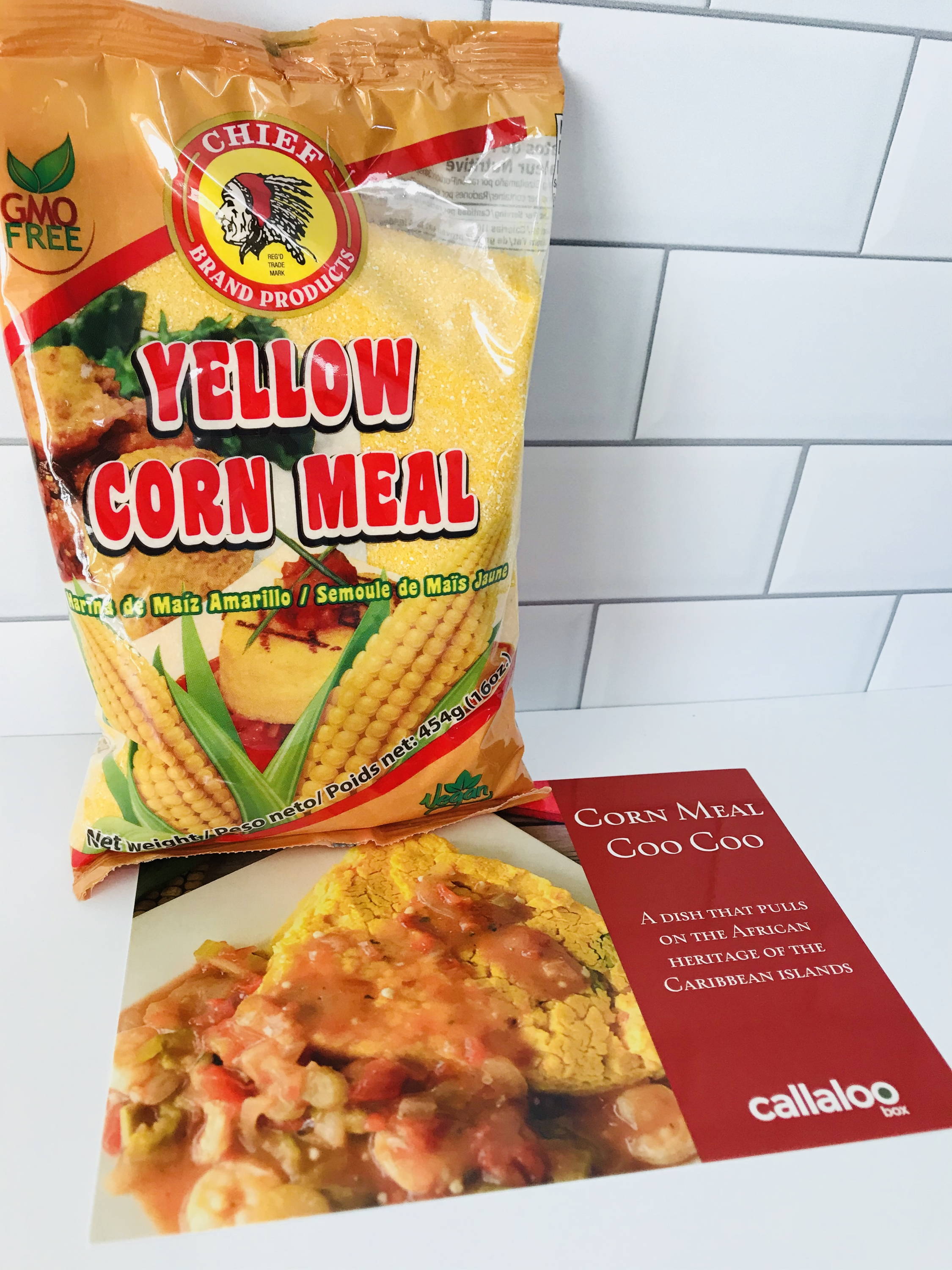 Made from dried, ground corn it is the main ingredient in popular Caribbean dishes like cornmeal dumplings, pastelles, fungie and the very popular coo coo in Trinidad & Tobago, Barbados and Antigua & Barbuda. Coo coo is most often eaten with callaloo and stewed fish.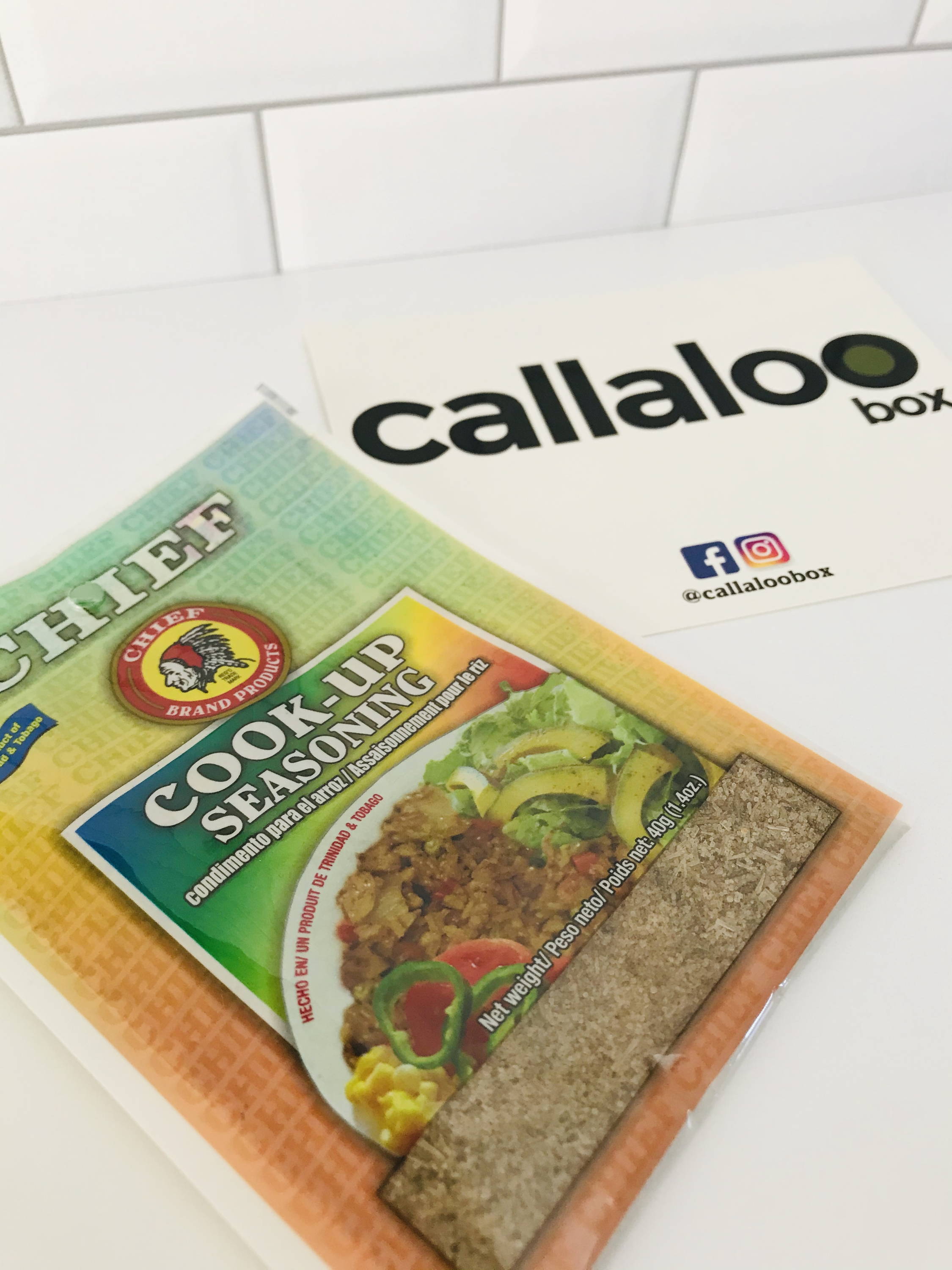 Our Africans ancestors introduced "one-pot" dishes now referred to as a "cook-up", the most popular of which is pelau. This cook-up seasoning is a dry blend of herbs, spices, black pepper, onion powder and garlic powder.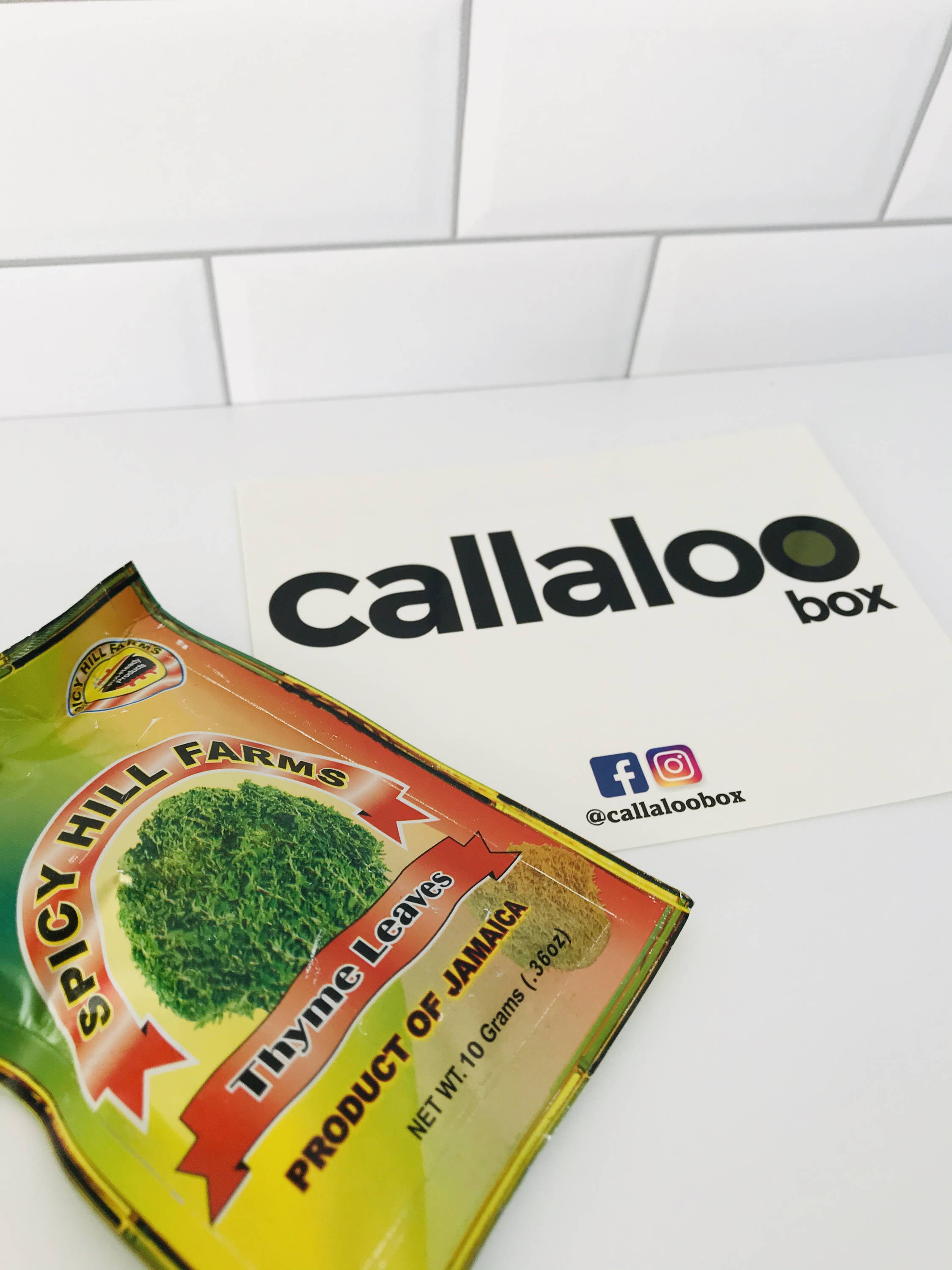 Perfect for peas, stews or soups, these natural granulated thyme leaves are sourced in Jamaica and one pack is equivalent to 4 oz. of fresh thyme.
Some classic sweet snacks from our African heritage that we enjoyed during our childhood and still enjoy today.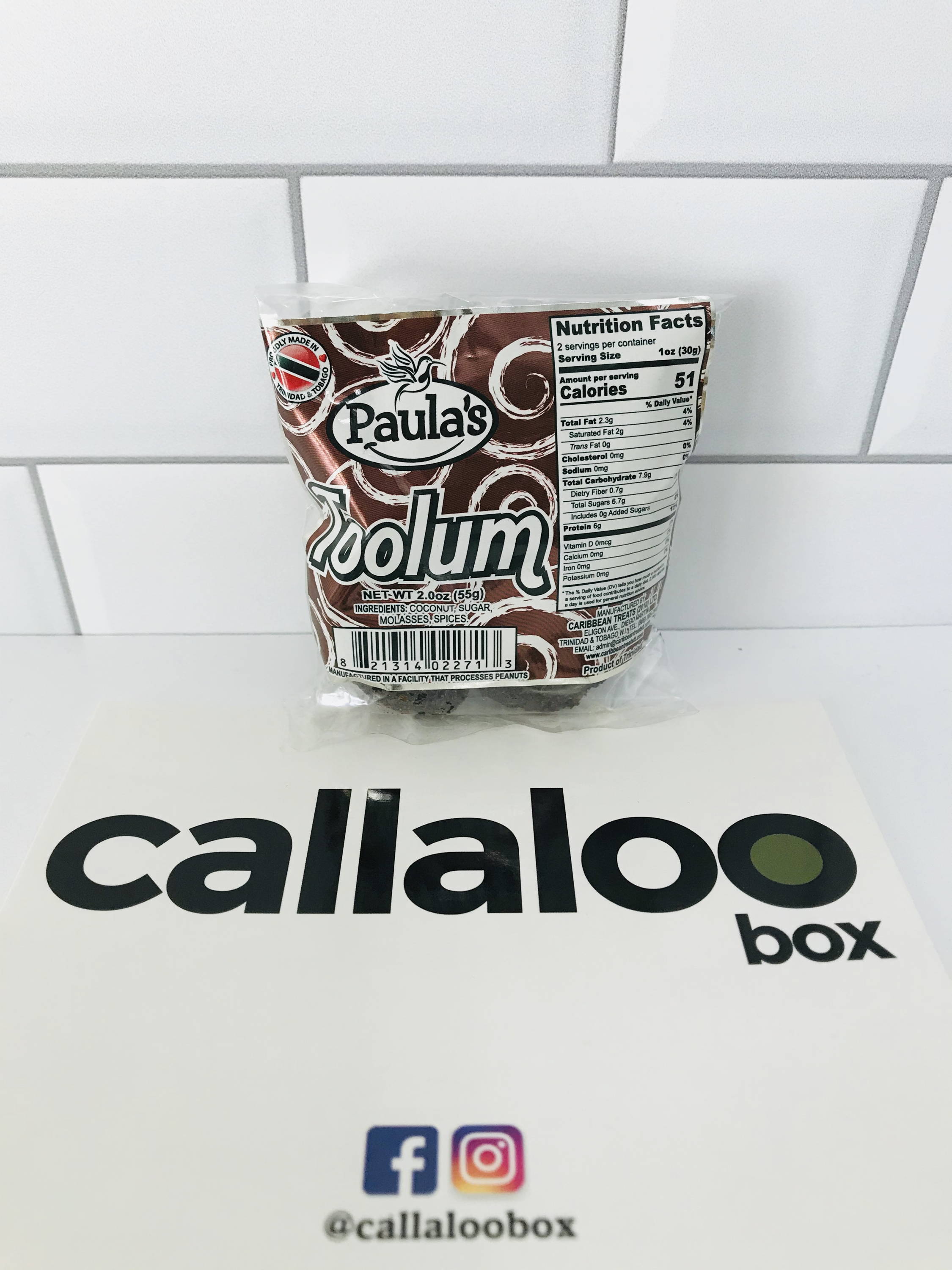 A traditional hard, chewy snack. Made of grated coconut and molasses, which gives it its dark brown color. All natural and contains no preservatives. It possesses many vitamins and minerals including iron, calcium and magnesium. It's believed that its creation lays in the first sugar plantations in Trinbago.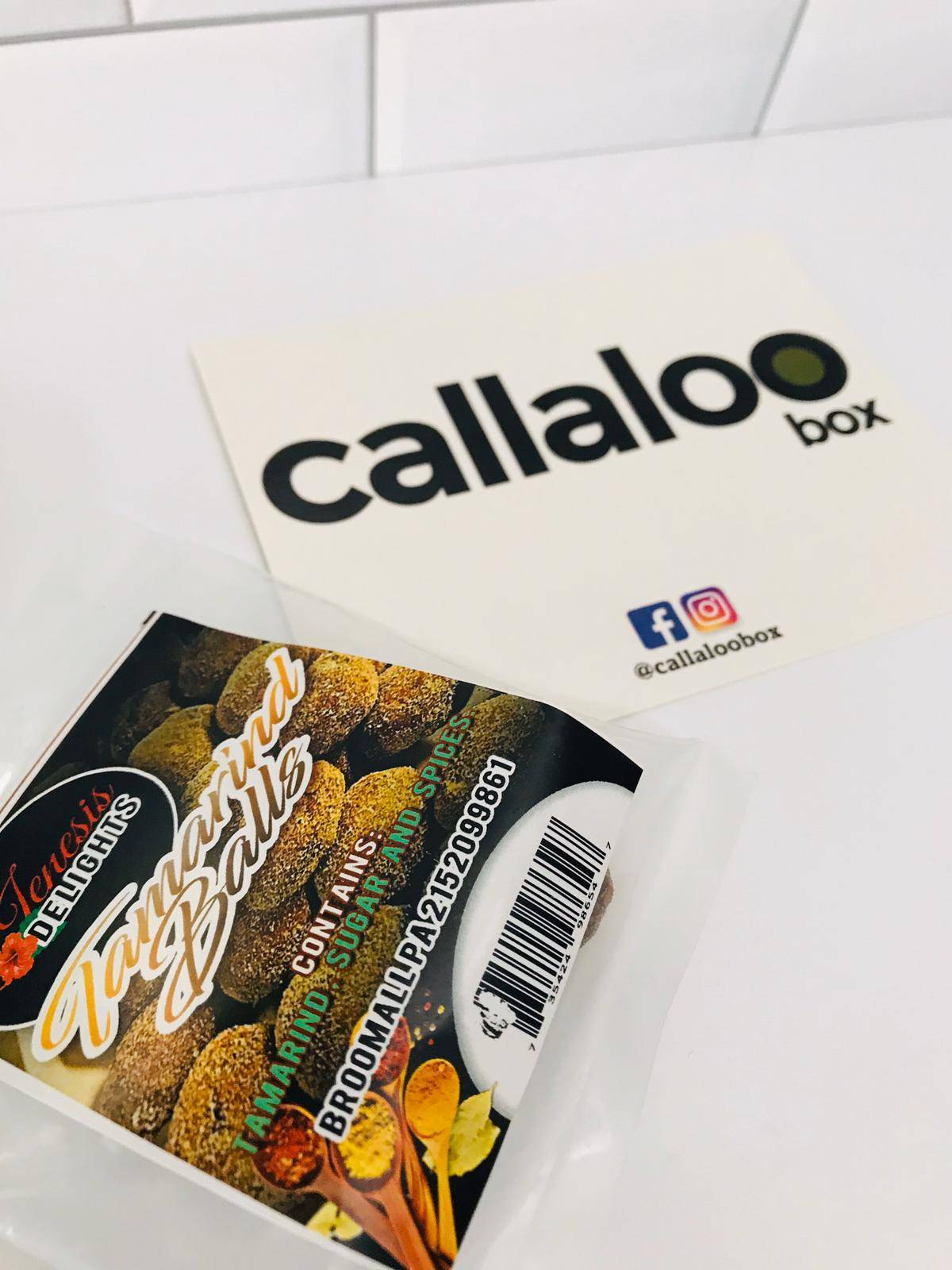 The pulp from the tamarind fruit combined with sugar and rolled into balls.