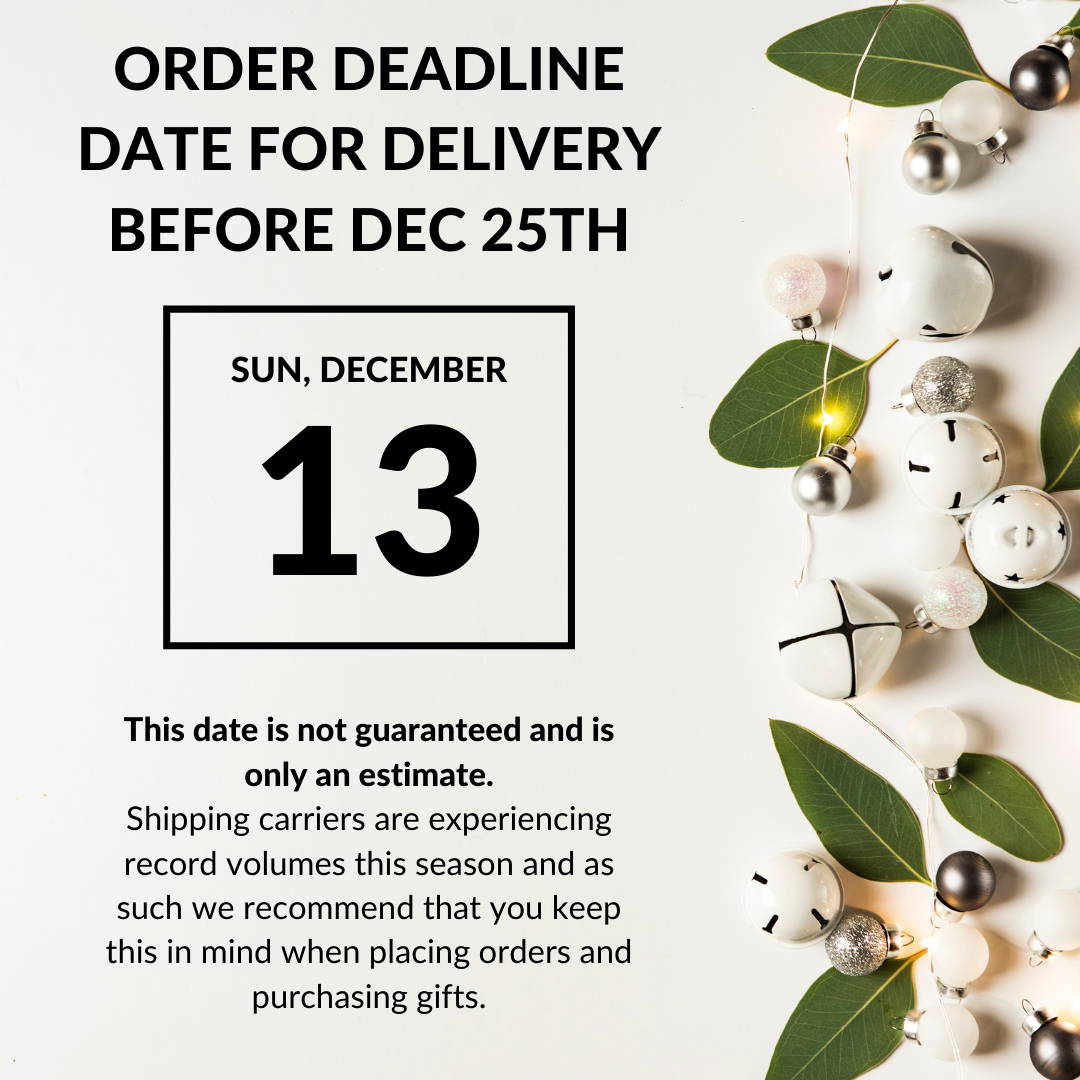 UPDATED MONDAY 14th DECEMBER
The last day to place your orders for delivery by Christmas has passed. Please refer to the below guidelines for more information.
Hello Callaloo Box Customers!
Please follow the below guidelines when placing your order if you would like to receive it before Christmas.
All shipping carriers throughout the United States are experiencing extreme delays due to the impact of COVID and the Holiday Season. The date above is not guaranteed and is only an estimate. Once your order is shipped we cannot guarantee the delivery date noted by the shipping carrier will be met.
We are working hard to ship items in a timely manner. Your order will be shipped approximately 2-4 Business Days after it is placed. Thank you for your patience and understanding. We appreciate the support.

Once your order ships you will receive an email with the tracking number. Please note we are unable to advise on the estimated arrival date for packages once they are in the possession of the shipping carriers. Please visit the carrier page for arrival dates.
United States Postal Service (USPS) Delays.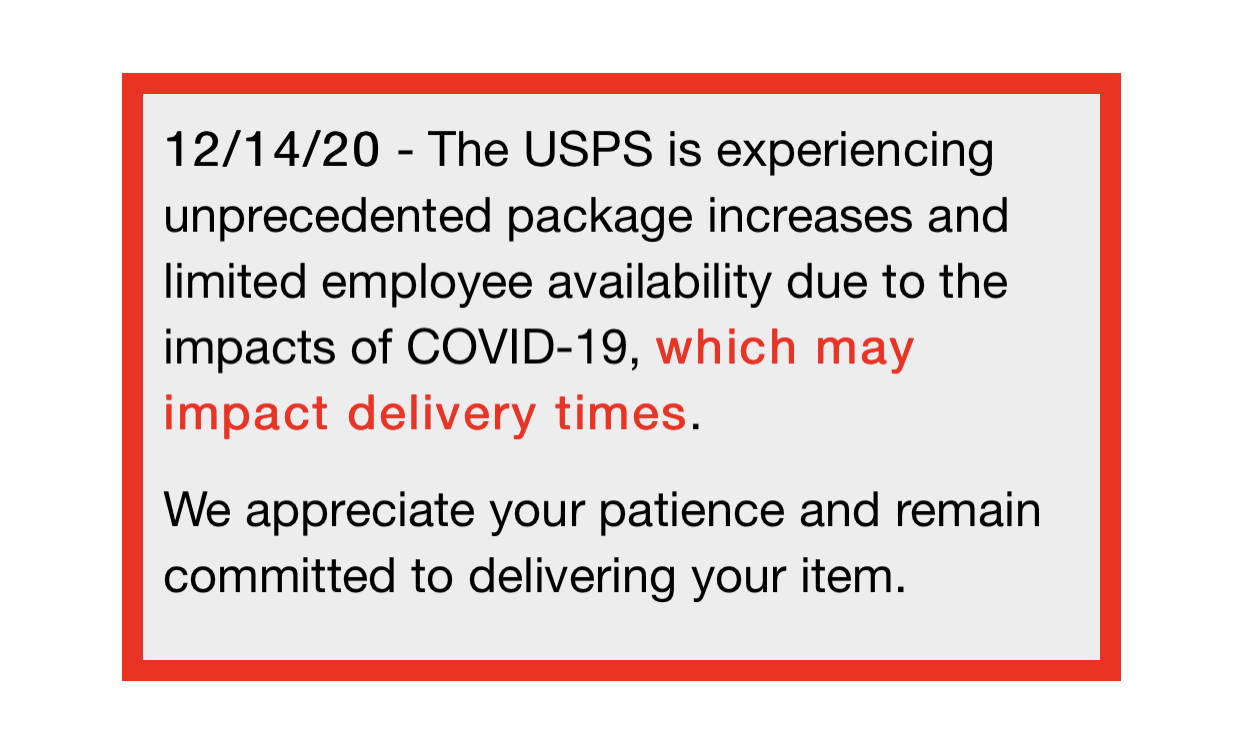 USPS is experiencing record volumes this season and many packages are delayed.

Some things to note:
- Once you receive your email that your package is on its way, please allow approximately 5 days for the status to be updated within USPS' system. Your status may say "pre-shipment" but the package has been sent to USPS.
- Packages are experiencing longer than usual transit times once in the postal system. Please note that we are unable to provide any additional information apart from the information provided by the Postal Service tracking page.
- To see the latest status of your delivery please track directly via the USPS Tracking page using the tracking number provided in your shipment confirmation email.
-We are unable to notify customers of changes in delivery dates as these estimates are provided by the shipping carriers. The tracking number and information provided by the carriers that you receive will advise as to any changes on their end.
-If the tracking status of your package has not been updated on USPS' site for about 5 days you may initiate a package search directly with the USPS at the following link -
https://faq.usps.com/s/article/Where-is-my-package
Sender Information:
Callaloo Box
8360 West Oakland Park Blvd,
Suite 101
Sunrise, FL 33351
- If you receive an email that your order has been delivered but you have not received your package, please click on the tracking number in the email to track directly on USPS' website. Their site will give more information on the exact location of the delivery.
Please check your front porch, back door, garage area and mail area. The package may also have been left in a shared mailbox/reception area. Also ask your neighbors if they may have received it for you. If your package still hasn't turned up in 2 more days, please contact us.
USPS may have also attempted delivery but was unable to. The package may be available at your Post Office for collection.
You may schedule a re-delivery online here:

https://redelivery.usps.com/redelivery/
For USPS deliveries, you may also enter your tracking number in the link below to track:
https://www.usps.com/shipping/trackandconfirm.htm