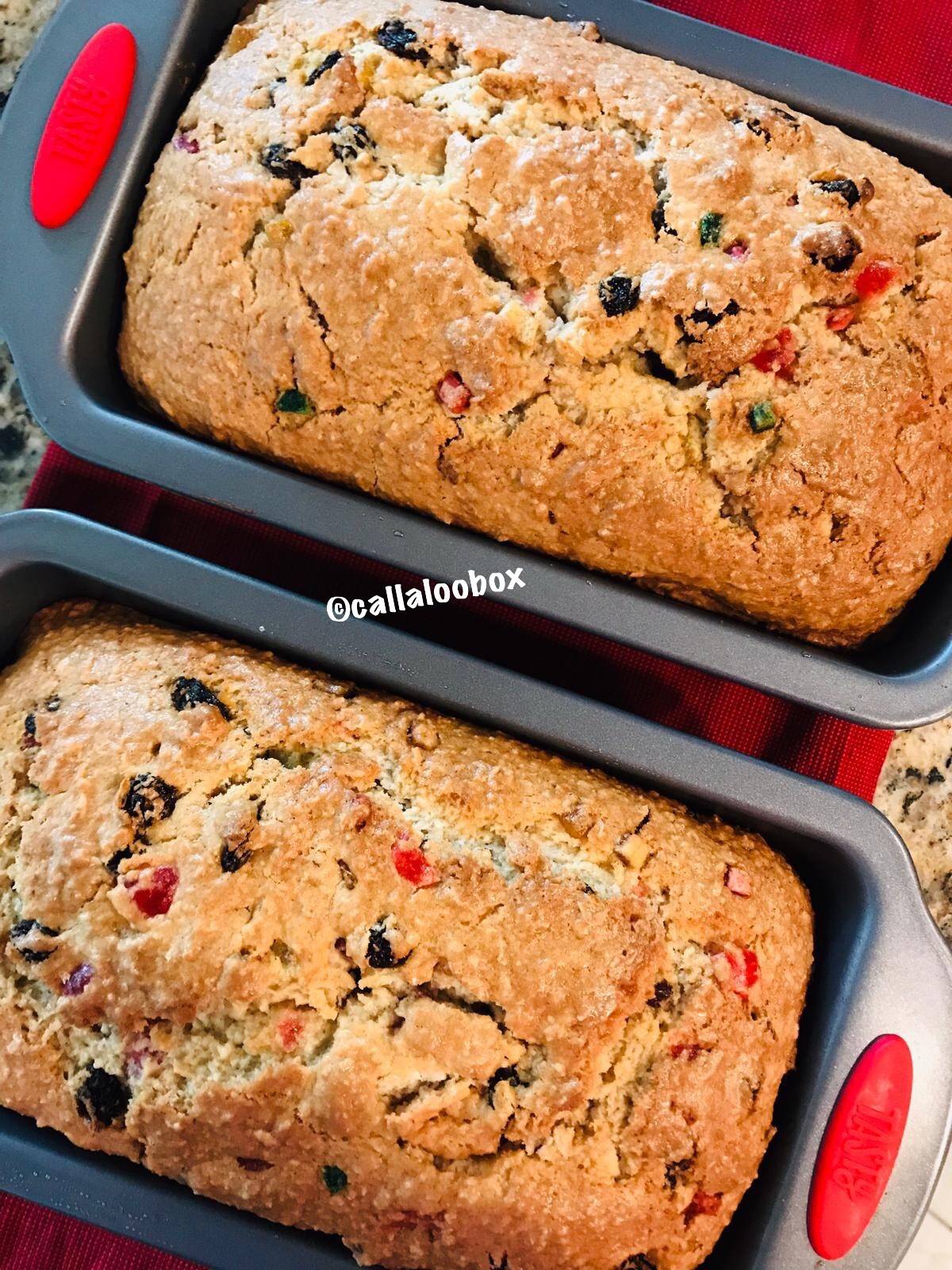 One of my favorite things to eat in life is sweetbread! It's the perfect blend of mixed fruits, coconut and just the right about of sweetness.
Our mom, Marva did NOT make this as much as we'd like when we were younger.
We've officially taken her out of retirement & made her Chief content creator for Callaloo Box! lol
That basically means that we record and take pictures while she's cooking - which interrupts her flow - but I think she's getting used to it!
This past Christmas she made Sweetbread using our friend Renee's (aka This Bago Girl) epic sweetbread recipe! And we're sharing the behind the scenes Enjoy!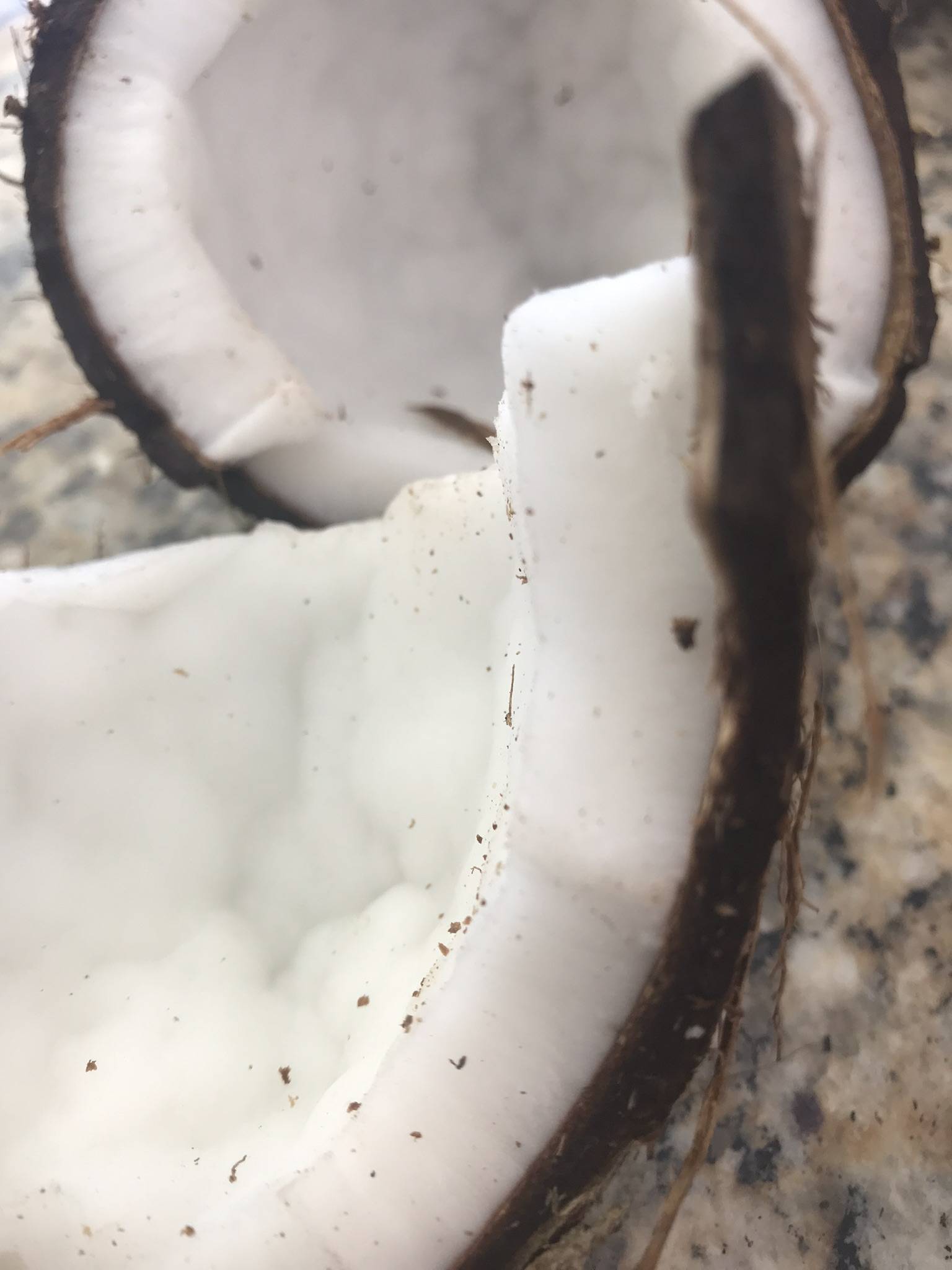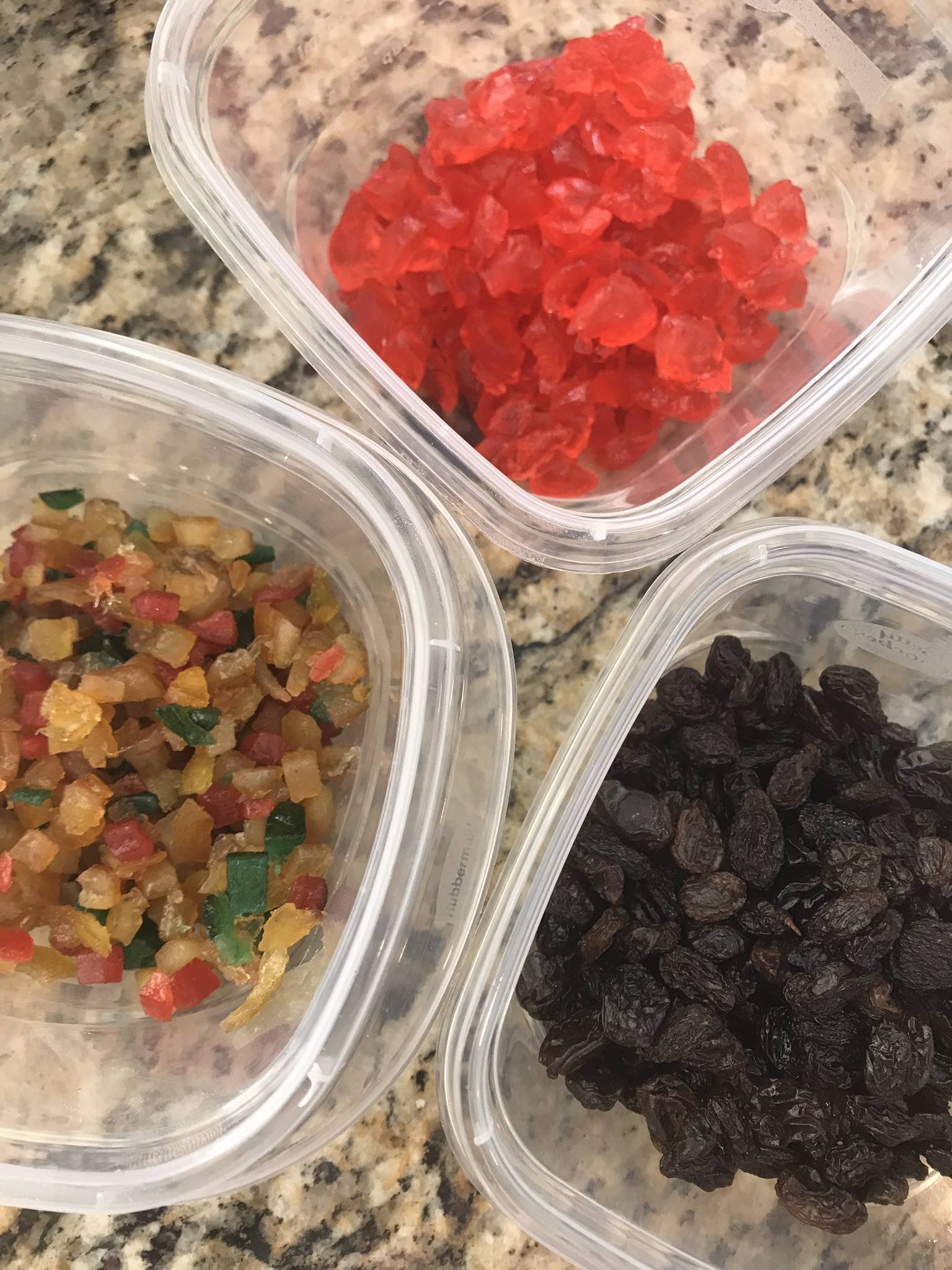 1 dry coconut (use 2 if they are small)

1/2 cup water
6 cups flour
6 tsp baking powder
2 cups sugar
1 stick butter (8 TBSP / 1/2 cup)
1 cup raisins
1/2 cup chopped cherries
3/4 cup mixed peel
1 tsp cinnamon
1 tsp nutmeg
1 tsp coconut essence / mixed essence
FOR THE GLAZE
2 TBSP water
2 TBSP sugar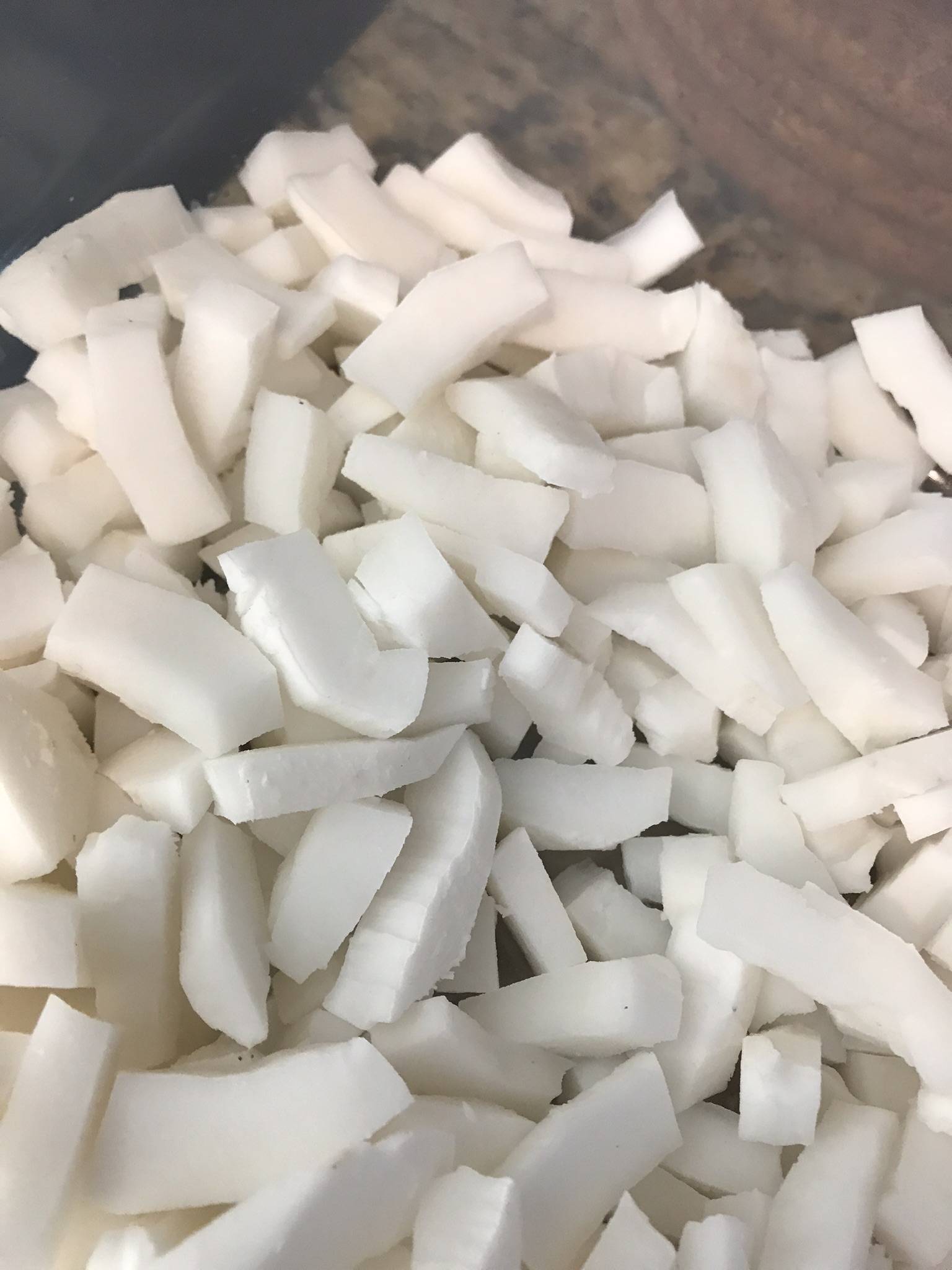 Dry coconut cut into small pieces before blending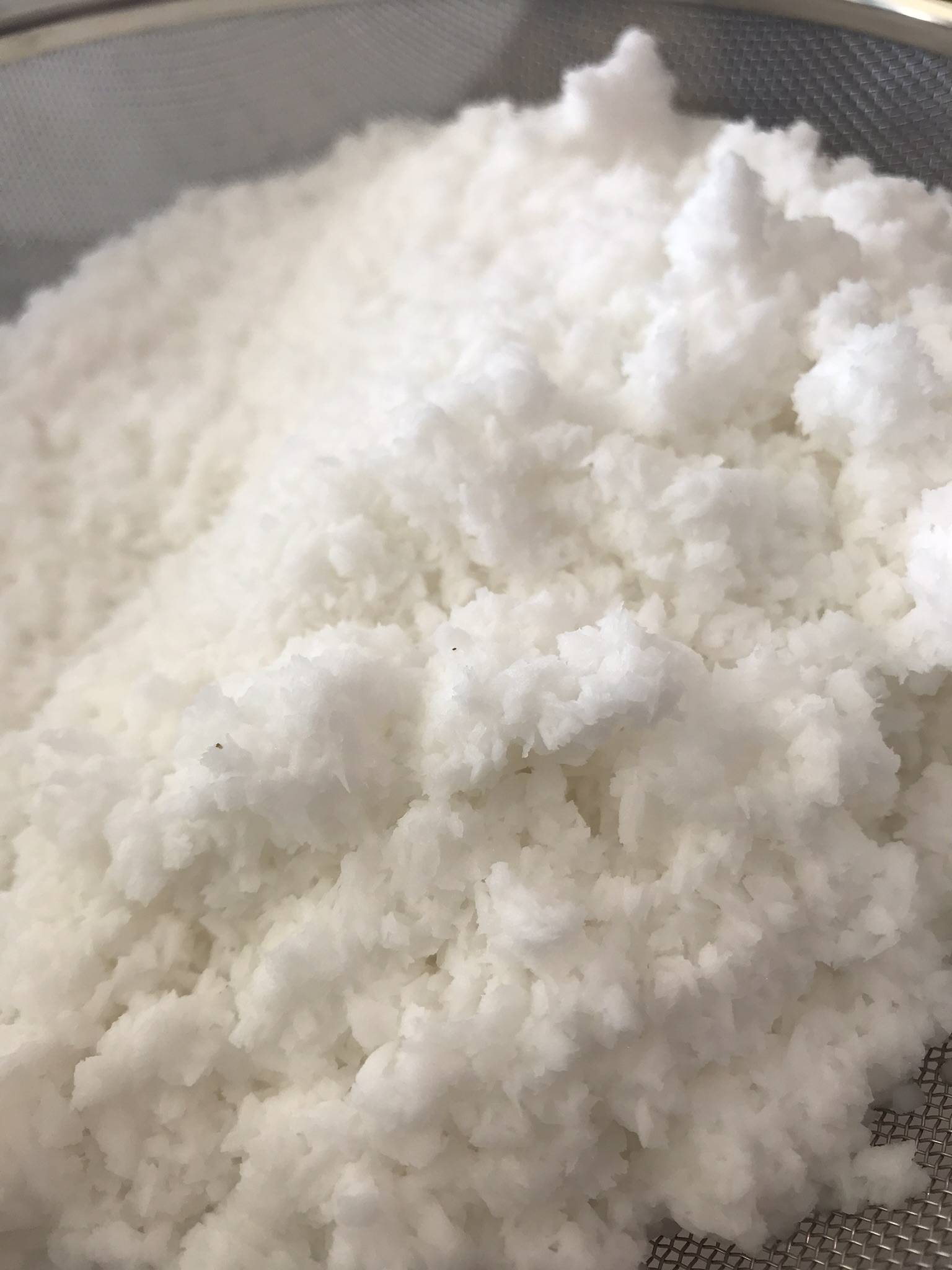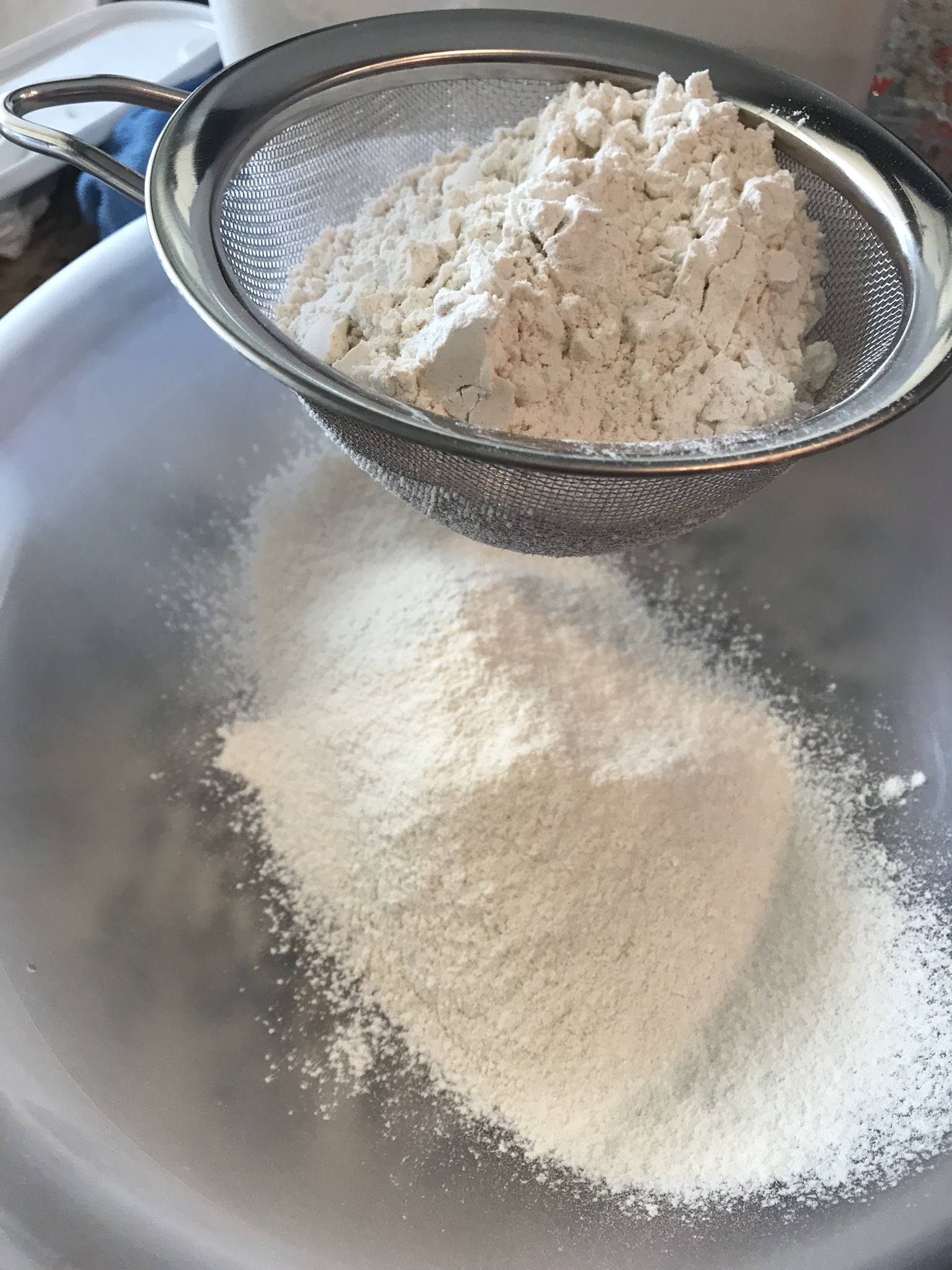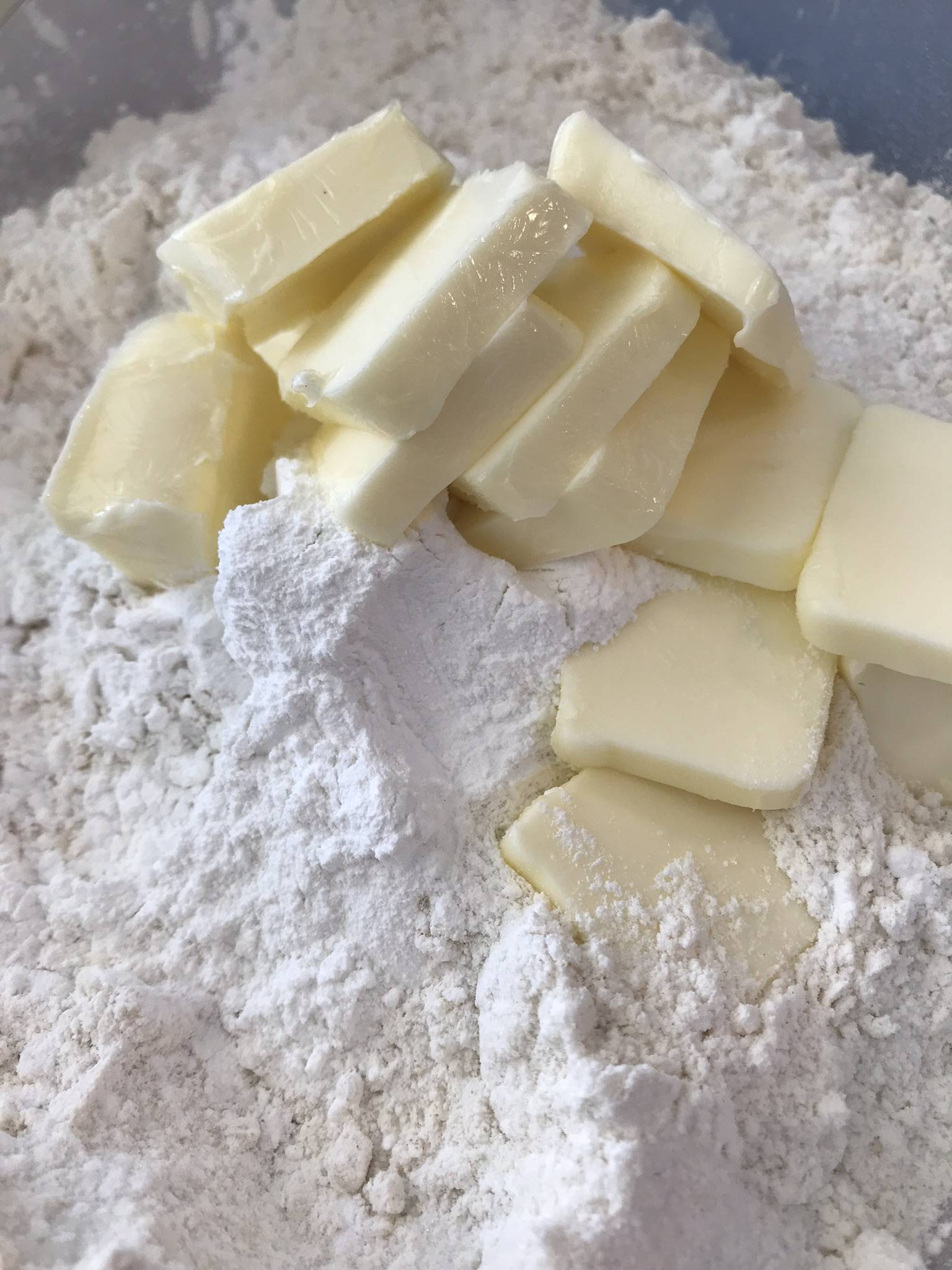 Adding the butter.
Make sure it's at room temperature - ours was not so it was a bit difficult to incorporate
Adding the coconut to the flour mixture
(Flour, baking powder, sugar, butter)
Mixing in the butter
It was not soft enough - so she had to mix it in by hand.
CHERRIES, RAISINS & MIXED PEEL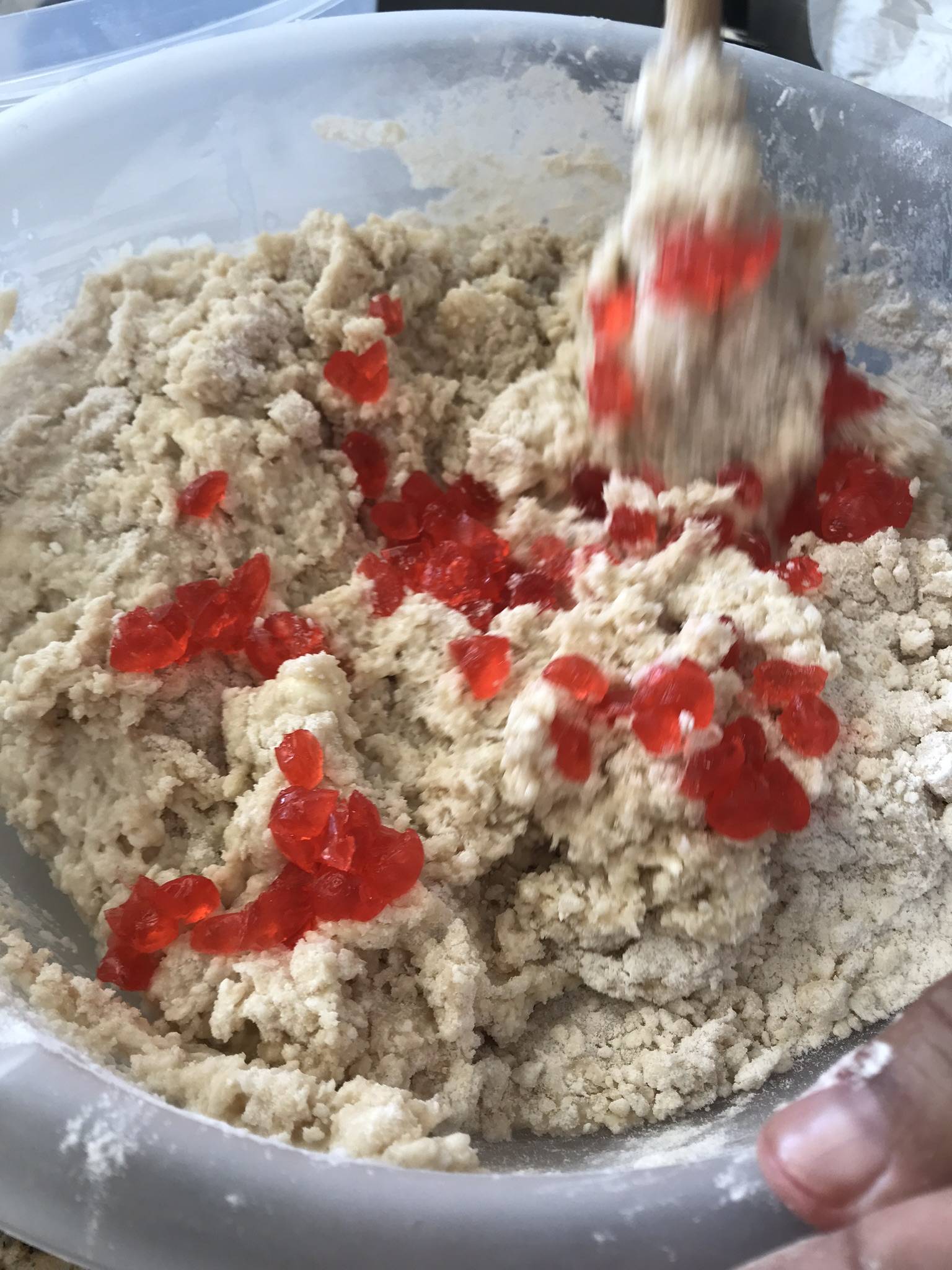 TIME FOR SPICES - CINNAMON & GROUND NUTMEG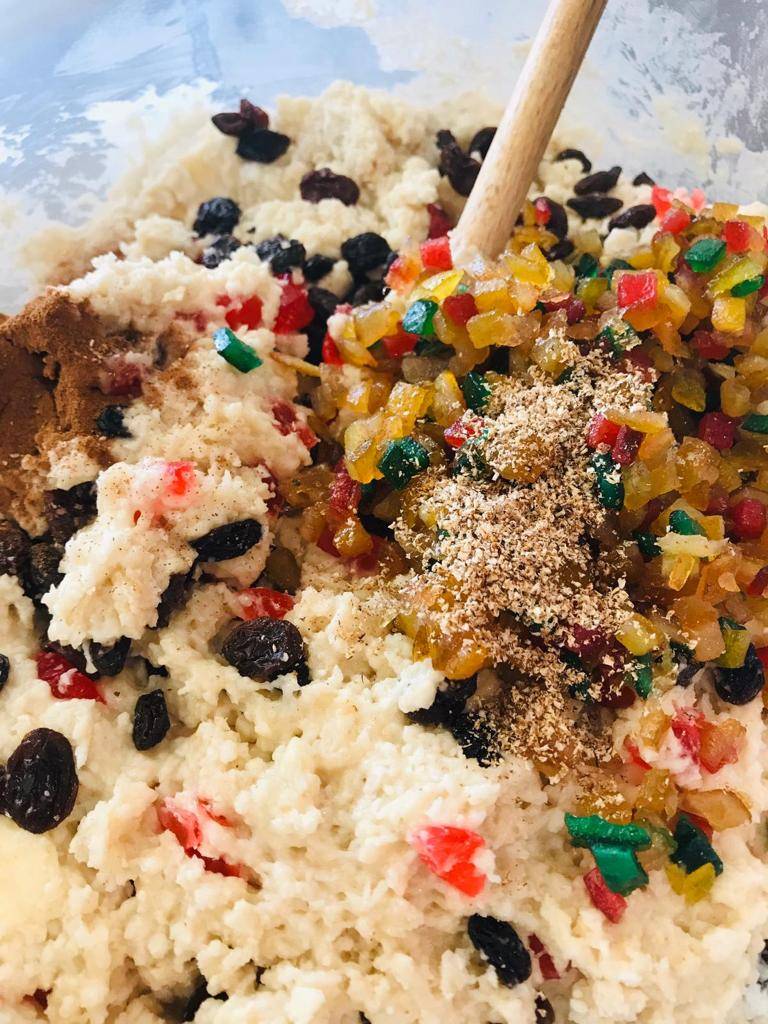 We used the Karibbean Flavours Nutmeg from the Callaloo Box Grocery. Nothing like the smell of freshly ground nutmeg!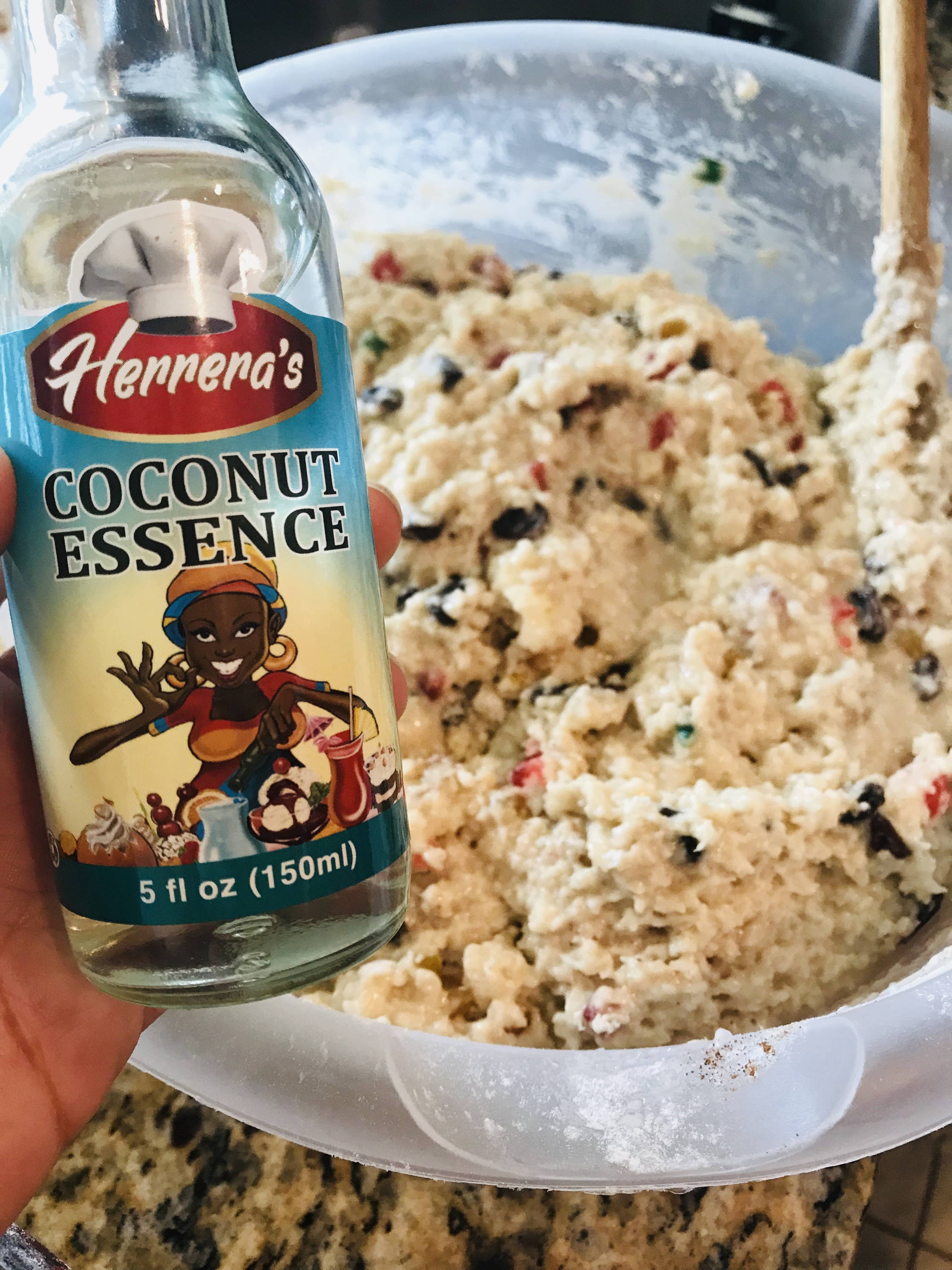 Then some Coconut Essence from the Callaloo Box Grocery. You can also use Mixed Essence.
Giving it the final mix before the oven.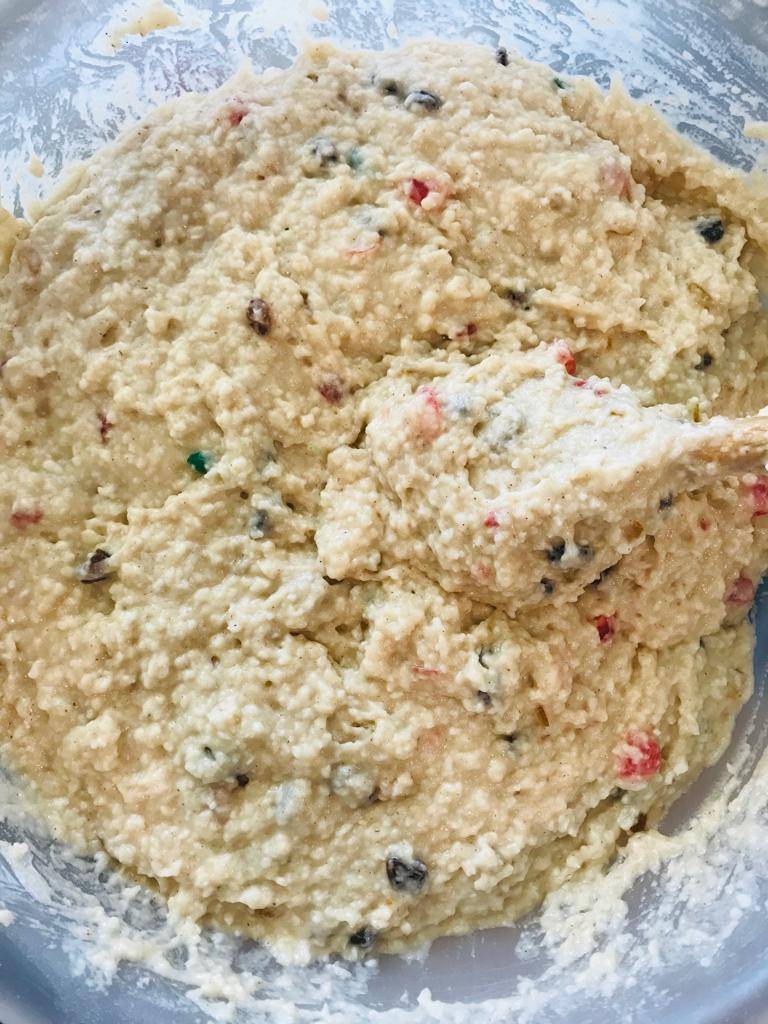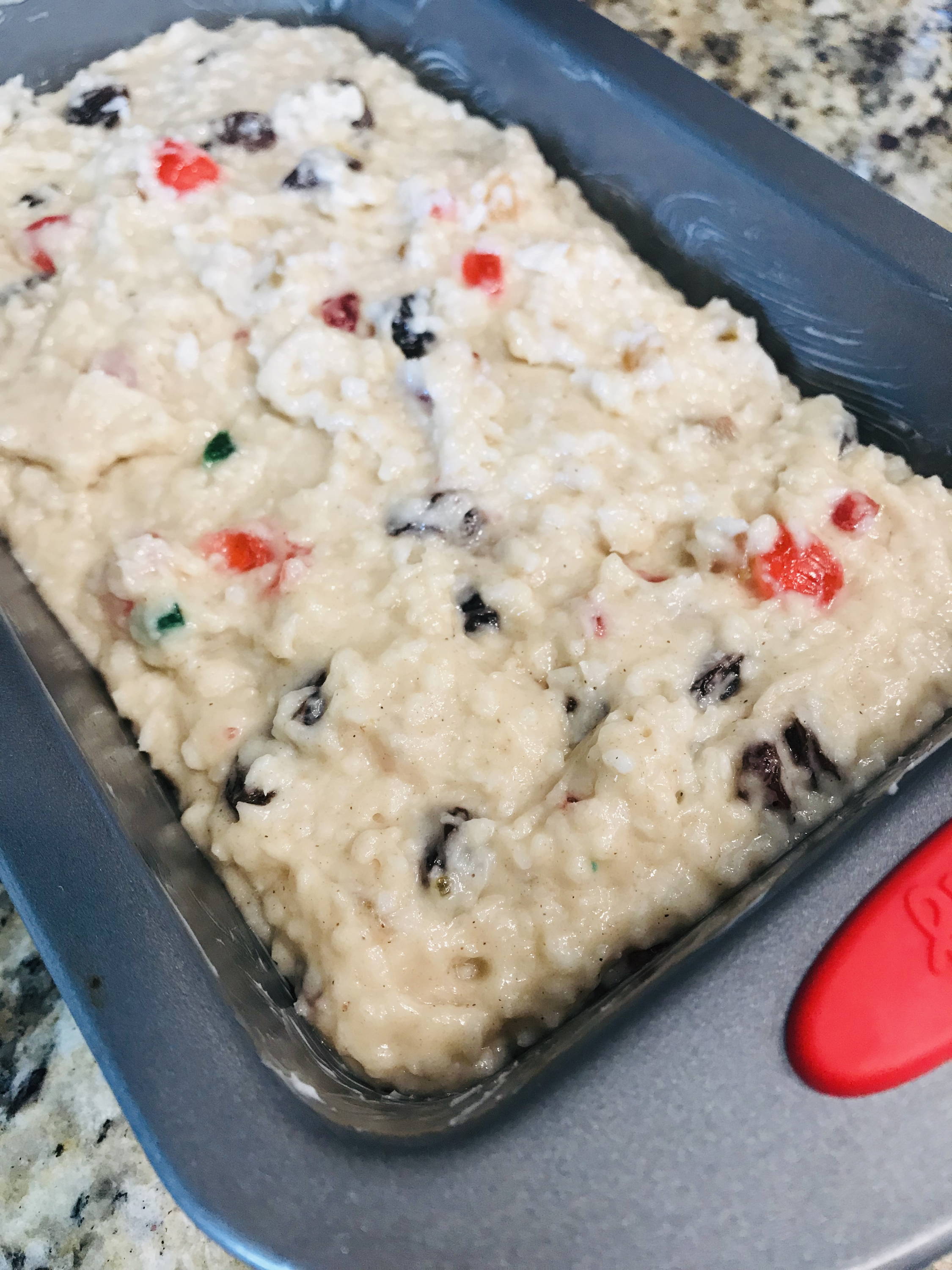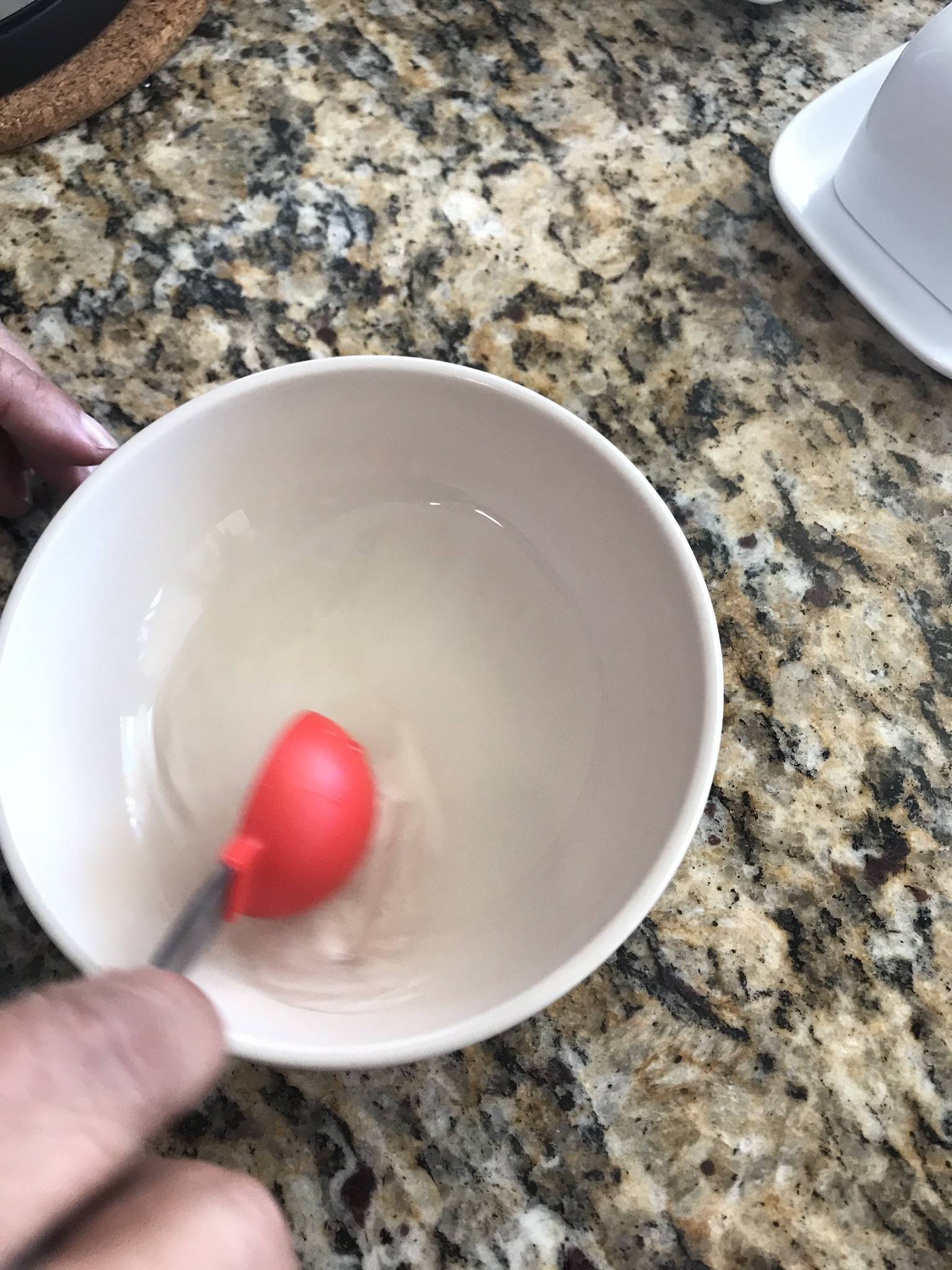 Making the sugar glaze.
Brush on about 10 minutes before it's finished cooking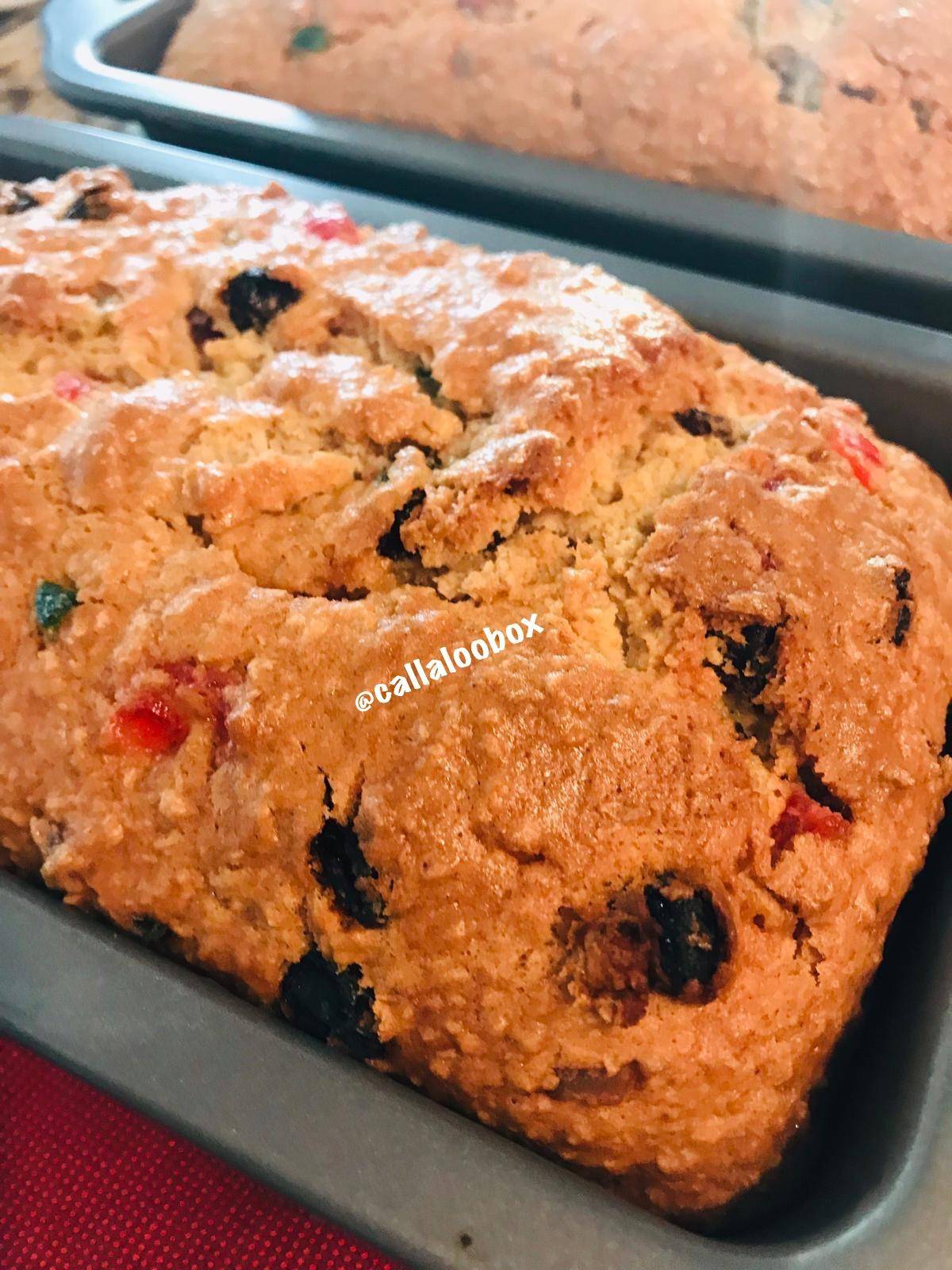 #CALLALOOBOX ON INSTAGRAM