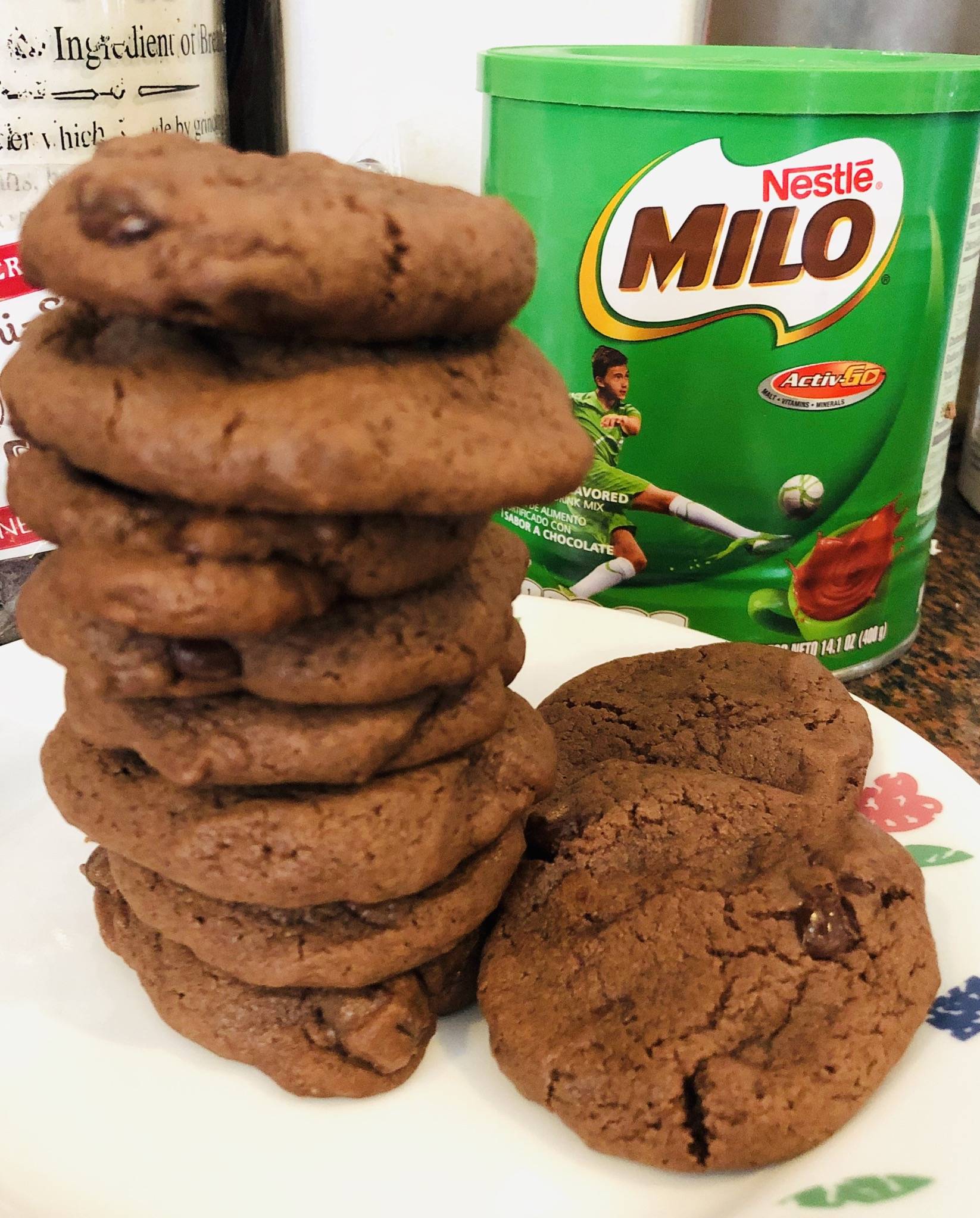 Ingredients
1 cup all purpose flour
1 1/4 cup Milo
3/4 cup sugar
1 tsp baking powder
Pinch of salt
2 tbs whole milk
1 large egg
1 tsp vanilla
1 stick of butter at room temp.
Method
1. Line a baking sheet with parchment paper and preheat oven to 350.
2. Combine flour, Milo, salt and baking powder in a bowl using a whisk.
3. In another bowl, cream softened butter and sugar until light and fluffy (about 5-7 mins).
4. Add egg and vanilla and mix until combined.
5. Slowly add half of the Milo mixture to the wet ingredients. Mix and add half of the milk. Oncecombined, add remaining Milo mixture and milk. Mix until JUST combined.
6. Fold in a handful (or 2!!) of semi sweet chocolate chips.
7. Once combined, use a small spoon to dollop cookie dough onto baking sheet. It'll round itselfout during baking.
8. Bake for about 10-15 mins or until cookies are set but soft to the touch.
9. Let cool on a rack. I, however enjoy them hot from the oven!
10. Once cool, store in an air tight container or Ziploc bag.