The Ultimate Caribbean Seasonings Box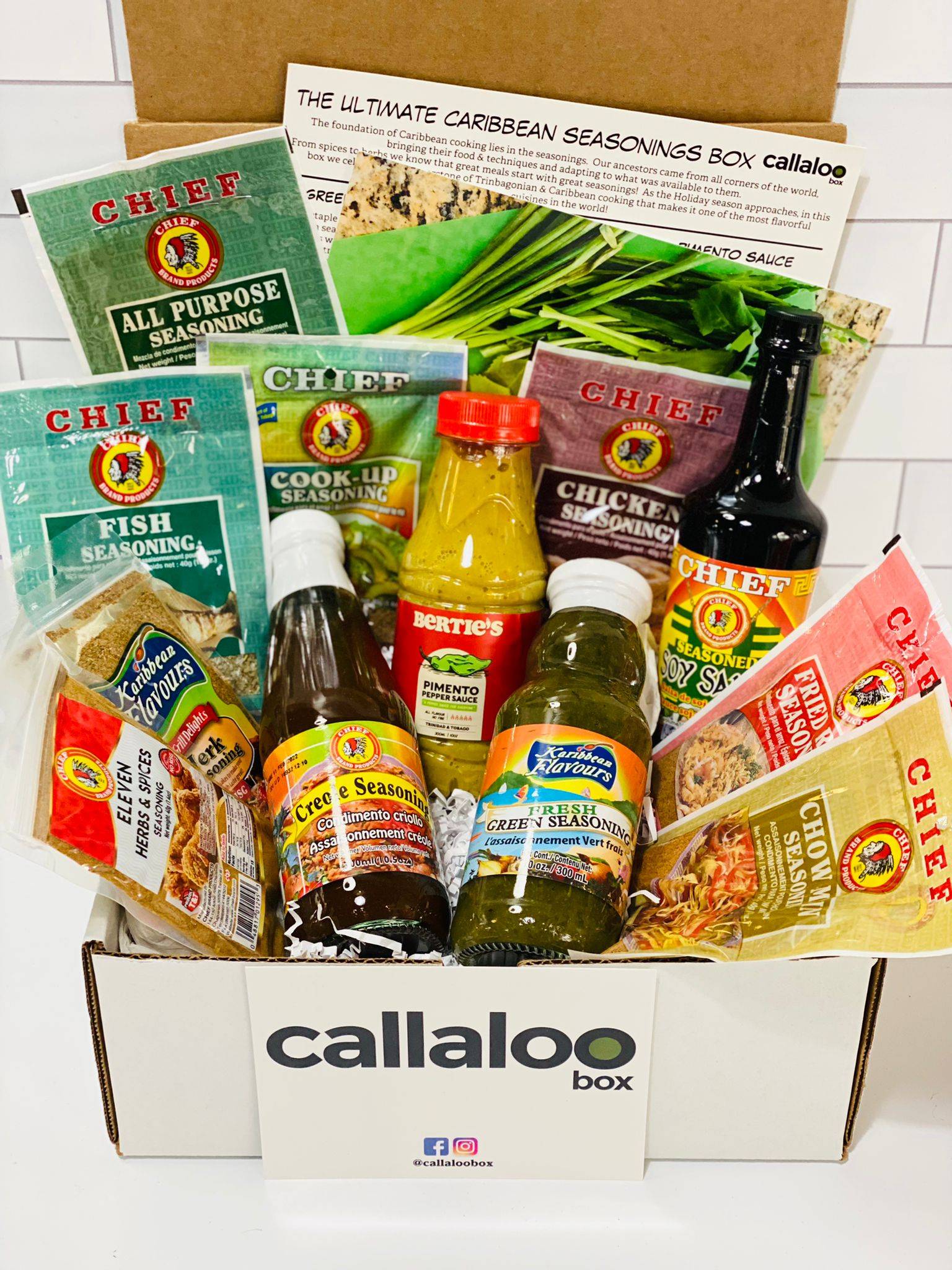 We're kicking off the Holiday Season here at Callaloo Box with the return of one our most popular boxes - the Ultimate Caribbean Seasonings Box!
Malika & I have such amazing memories of celebrating Christmas at home in Trinidad. A major part of the celebrations of course was the food - pastelles, ham, home made bread & black cake. However, the most cherished of our memories was the time that we spent with family & friends through out the season. We are thankful of these memories and will always cherish them.
Thanksgiving here in the United States will be celebrated this month followed by Christmas. Let us all embrace the universal principles of both holidays as we give thanks and continue to spread joy, hope, peace & love, not only during this time but all year round!
The foundation of Caribbean cooking lies in the seasonings. Our ancestors came from all corners of the world, bringing their food & techniques and adapting to what was available to them.From spices to herbs we know that great meals start with great seasonings! As the Holiday season approaches, in this box we celebrate the cornerstone of Trinbagonian & Caribbean cooking that makes it one of the most flavorful cuisines in the world!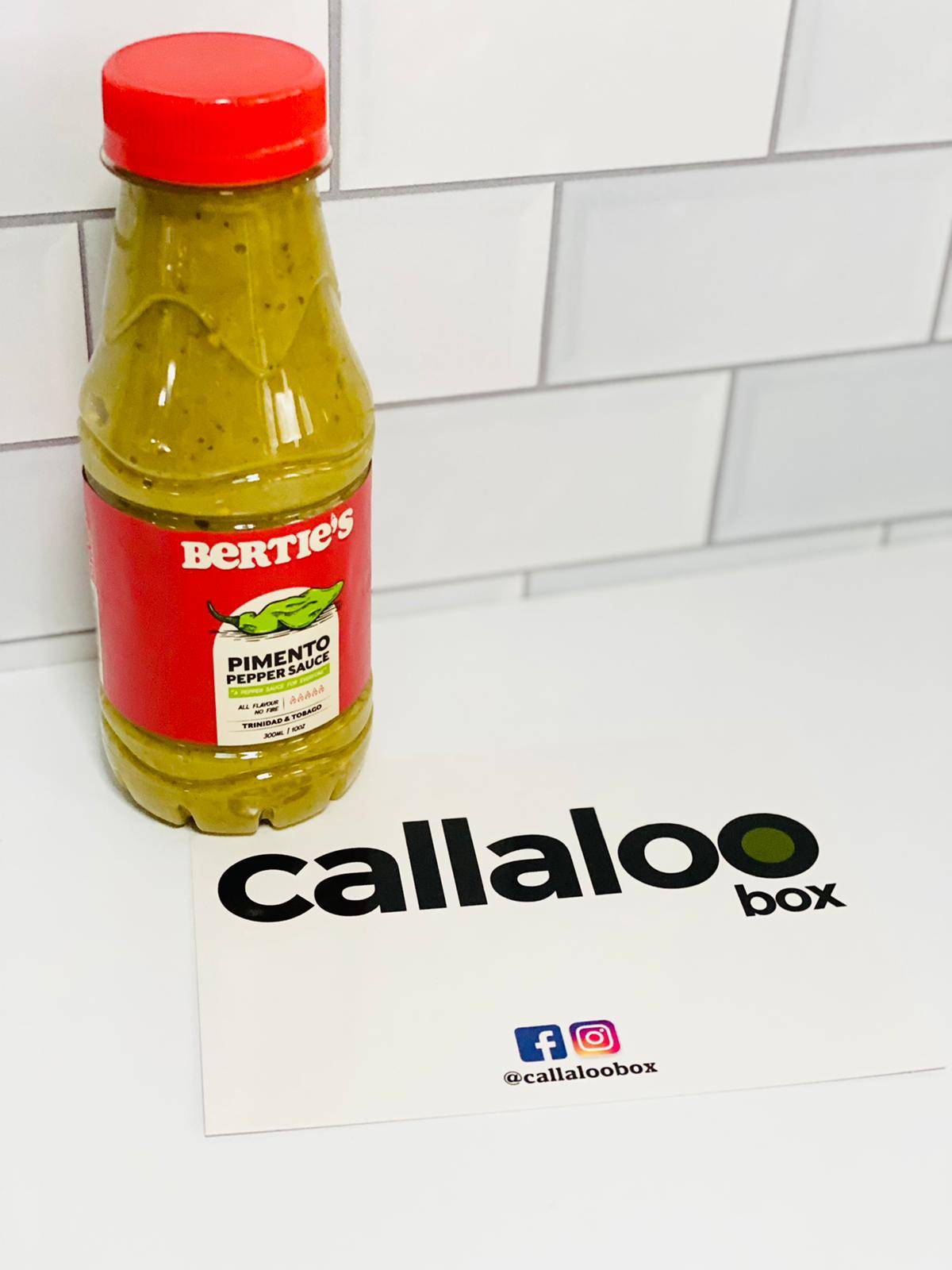 Arguably one of the most important seasonings in Trinbagonian cooking. The pimento pepper is a seasoning pepper which means it's full of flavor but without the heat. An excellent substitute when you cannot get fresh peppers, this sauce can be used in green seasoning, stews, soups, beans, pelau, cook-ups & more!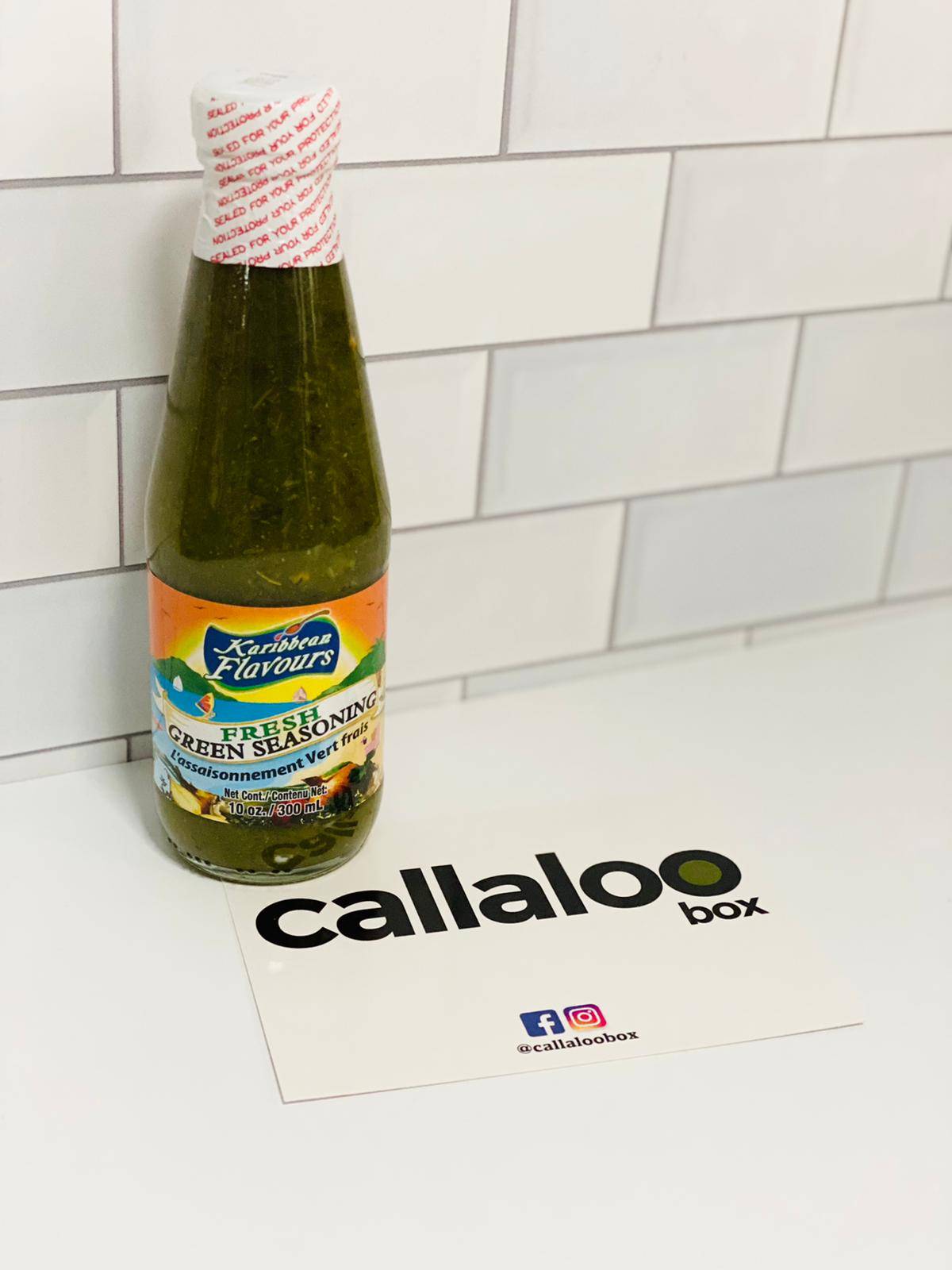 A staple in any Caribbean kitchen, green seasoning is a blend of herbs & spices which includes shandon beni (culantro), pimento peppers, chives, ginger, garlic, thyme & hot peppers to make a rich, flavorful marinade that forms the foundation of almost every Caribbean dish. When these ingredients aren't available or you just need to save some time - this is an excellent option!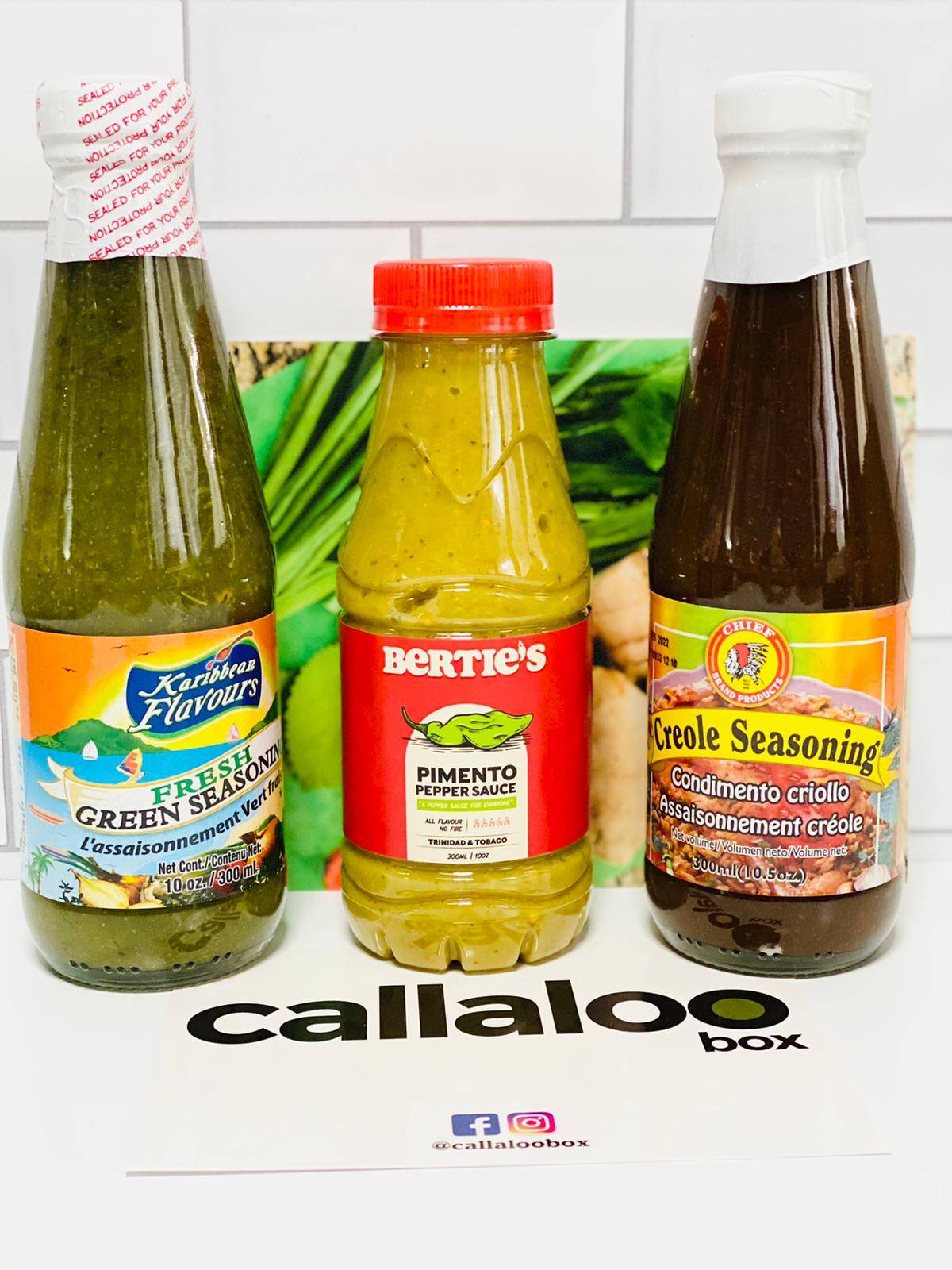 Caribbean Chinese Food is distinct from the mainland. These sauces & seasonings add that truly authentic Caribbean taste to your dishes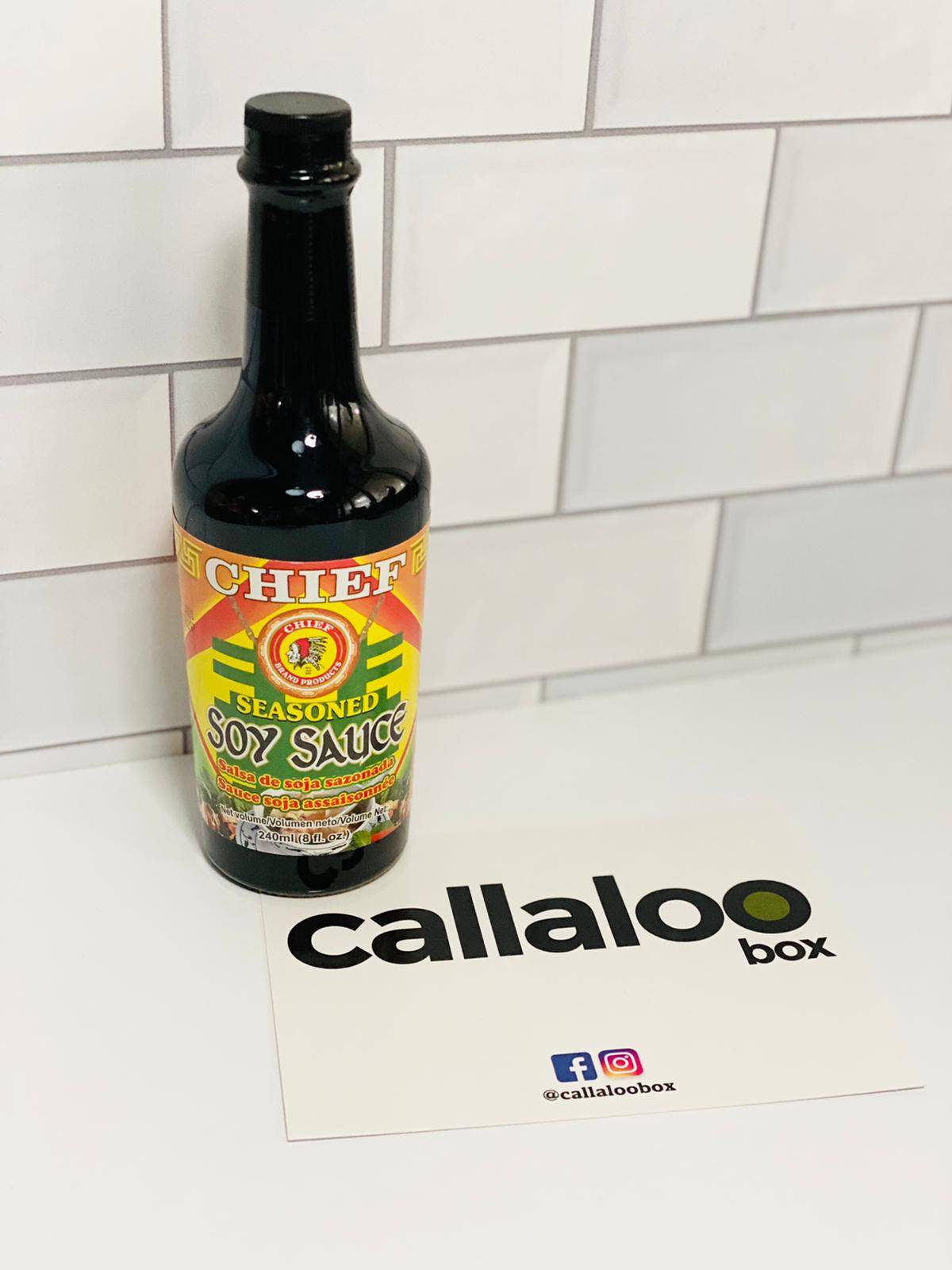 Use for fried rice dishes or to prepare marinades for meat or vegetables. Can also be used as a substitute for salt in your dishes.

Our goal is to bring a little piece of home to our customers. Essentially what we are really offering is a way for those in the diaspora to stay connected to culture. We are bringing that taste of home to your doorstep, through food and in extension the memories and feelings that these foods evoke.