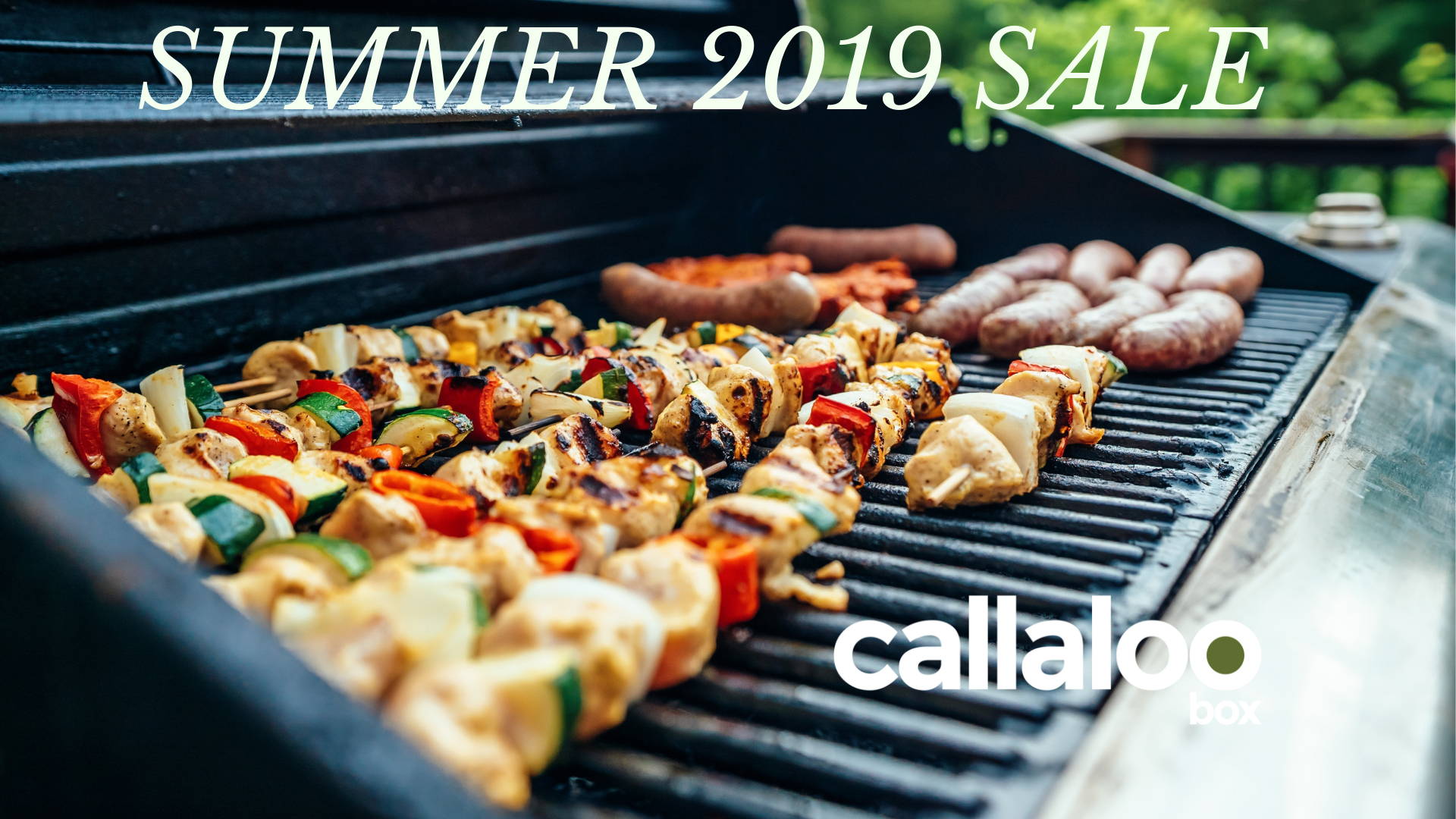 It's the official start of summer! And we have all the essentials to get your Summer BBQs, Hangouts and Backyard Parties started!
Enjoy savings on all the condiments, seasonings & snacks you'll need to bring that true Caribbean taste to all your limes (hangouts) this summer!
20% OFF Sitewide | Use Code: SUMMER19

4 DAYS ONLY!
SUMMER SNACKING ESSENTIALS
Enhance your summer eats with scrumptious snacks & finger food! Doubles and pholourie are just a few of the bites to make your get-together memorable & add that unique Caribbean taste!Or munch on these classic spicy & sweet snacks from Trinidad & Tobago. Sample a bit of everything with our Mini Snack Box and save!
Summer is officially here & it's heating up. Indulge in these classic Caribbean drinks. Whether you grew up with these staples or enjoyed them during your last trip the Caribbean, these drinks are sure to keep you cool all season long!

Caribbean cuisine is well know for its unique flavors and seasonings. In this box, we're celebrating both the diversity and shared cuisine and heritage of the many islands of the West Indies!
Our goal is to bring a little piece of home to our customers. Essentially what we are really offering is a way for those in the diaspora to stay connected to culture. We are bringing that taste of home to your doorstep, through food and in extension the memories and feelings that these foods evoke.
#CALLALOO BOX ON INSTAGRAM
Summer 2019 Sale starts Friday 21st June 2019 and ends Monday 24th June 2019 11:59 PM EST. Applicable to all items in the Callaloo Box Grocery, Callaloo Box Apparel & Merchandise Stores. Includes already reduced on Sale and Bundle & Save items. Excludes already discounted Callaloo Box subscriptions & Subscribe & Save items in the Callaloo Grocery.