It's Carnival in Trinidad & Tobago and we are celebrating our African heritage and its lasting impact on our food and culture. From dishes like callaloo, pelau, coo coo, breadfruit oil down, stewed peas, soups, buljol, salt fish and provision to hearty snacks like accra, souse, corn soup, boiled & roasted corn, fried & roasted bakes to sweet treats like sweet bread, tamarind balls, sugar cake, toolum, paw paw (papaya) balls and chip chip, our African heritage is vibrant in our food landscape.


Here are some recipes from the amazing Homemade Zagat! Enjoy!

A flavorful dish using dasheen bush simmered in a creamy and flavorful coconut sauce with crab.

TRADITIONAL TRINIDAD CORN SOUP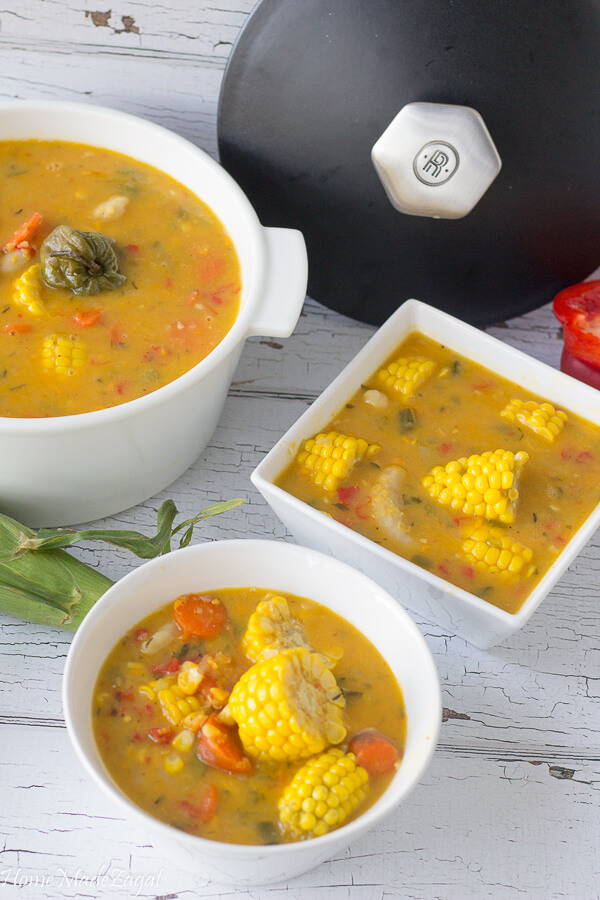 This warm and flavorful soup is perfect for the cold and warm weather. Packed full of flavor from the sweet corn to the succulent dumplings and a little bit of pepper.

A popular street food in Trinidad and Tobago that would make your taste buds tingle with delight with the highly seasoned water.

A dish that pulls on the African heritage of the Caribbean islands. Full of cornmeal, okra, pumpkin all folded together to make a side dish that pairs amazingly with some stew fish, or pork.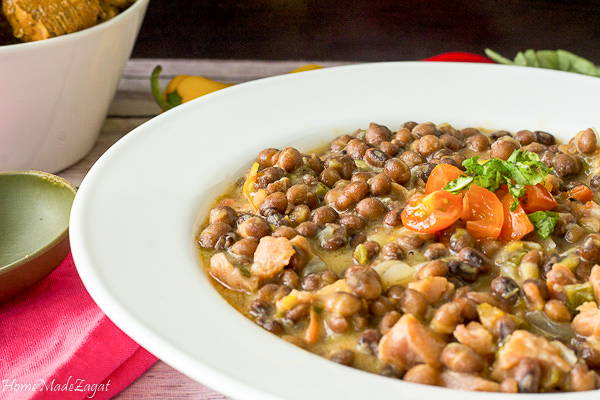 A delicious one pot cook up dish of white rice with ochro (okra) and coconut milk. Can also be cooked with saltfish and/or pigtail.