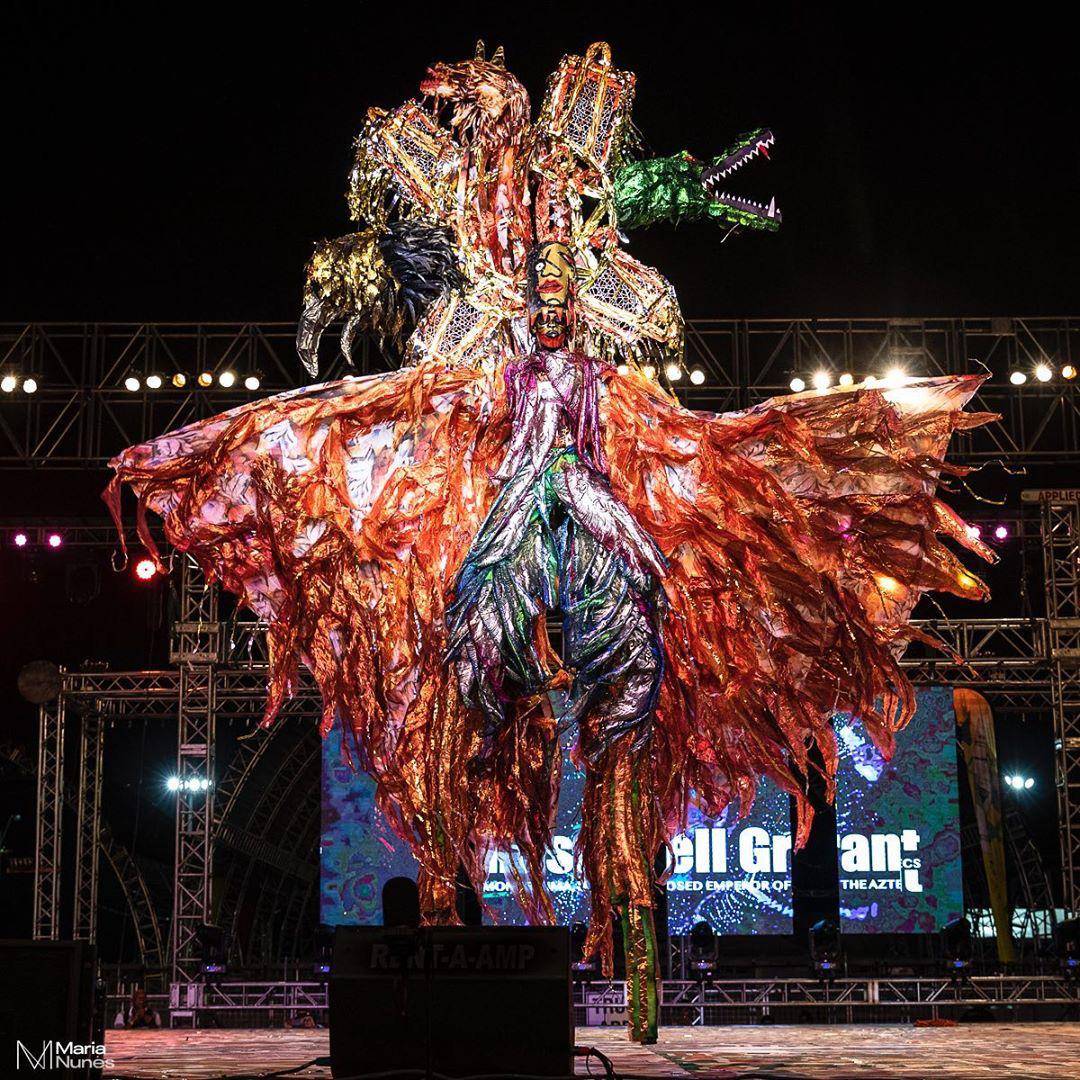 #Repost from @marianunesphotography (Instagram)
Russell Grant portraying "Montezuma, Deposed Emperor of the Aztecs" from from @mokosomokow 2020 presentation "Resurrection at Sorrow Hill"
Happy Emancipation Day! Trinidad & Tobago was the first country to declare Emancipation Day as a national holiday and the day is now recognized and celebrated throughout the Caribbean.
In light of the recent events that have brought to the forefront an unprecedented national discussion on systematic racial injustices and inequalities that have always existed, today gives us extra pause for reflection.
Despite contemporary messaging and imagery in popular media and what we've been taught or rather have not been taught, African history, civilization and culture dates back thousands of years before the Trans-Atlantic Slave Trade. Today we are witnessing an unprecedented re-evaluation of the historic narrative regarding enslaved Africans and post-emancipation experiences and events. These conversations are taking place not only here in the U.S. but throughout the diaspora. Knowledge is power and at this time we have all realized how important it is to be informed about the history and series of events that have led us to where we are now.
Today, as members of the Afro-Caribbean diaspora, we celebrate and pay homage to the resilience, fortitude and courage of our African ancestors who in the face of unspeakable adversity were able to hold on to their culture and improvise and adapt in the face of unthinkable oppression and suppression. We honor the elders who so fiercely guarded and passed on this rich culture through music, artform, dance, spirituality and cuisine at great personal expense. Mothers, fathers, sons and daughters, brothers and sisters, aunts and uncles, grandfathers and grandmothers, friends and neighbors, teachers, men and women of medicine, artists, griots and chantuelles…we celebrate and remember them all. And so today we have music, instruments, artforms and cuisine that are our very own. And for this we are deeply thankful.
"In the light of the bombardment of all our youth with alien images and cultures, Kambule says to our young people that you have much to claim and you have much of which you can be proud! Kambule reminds us that the African created a great deal despite enslavement. In the gayelle of existence, those ancestors fought inch by contested inch to clear a space for the manifestations of their culture…whether remembered or forged in the crucible of the environment to which they had been forcibly transported."©
Eintou Pearl Springer, Playwright

"My play Kambule pays tribute to our warrior ancestors of the mas and brings their achievements to the attention of the entire society. The Carnival that we now take for granted was fought for by the former enslaved of the barrack yards, not only in Port of Spain but also in the east and south of the island."
Eintou Pearl Springer, Playwright