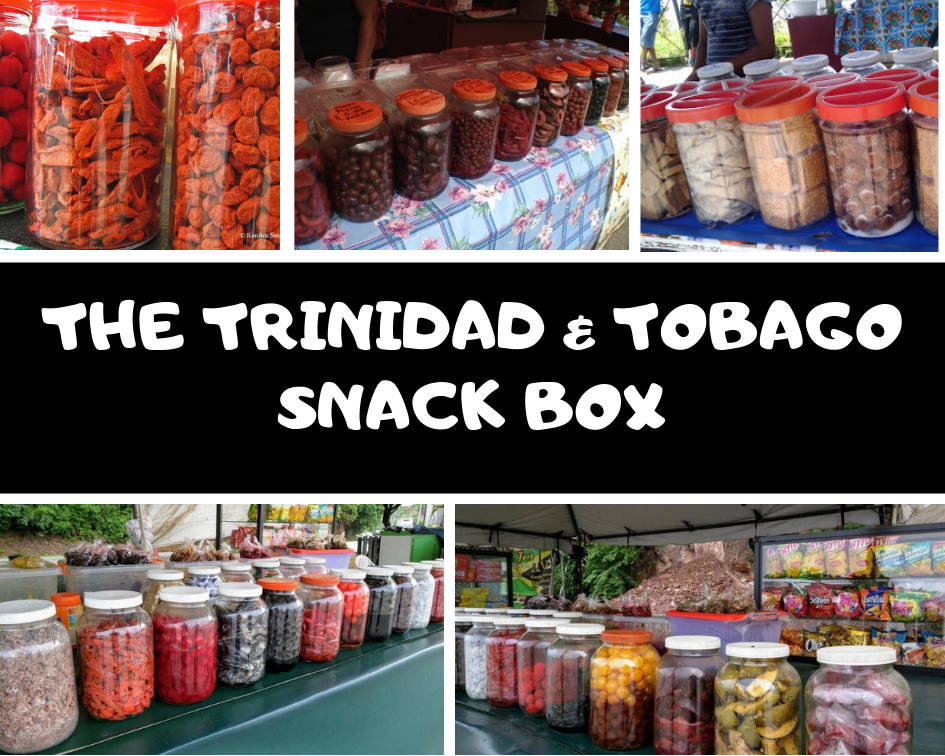 Take a trip down memory lane! We're bringing back the classics from childhood with this box, sure to evoke memories of neighborhood parlors and primary school snackettes.
Filled with the sweet & spicy snacks we grew up eating and still love today!
Trinbagonian Chinese preserved snacks. From the Chinese heritage of Trinidad & Tobago, it is a method of preserving fruit by drying the fruit then adding spices, salt, pepper & food coloring. Some commonly preserved fruit include mangoes, plums, cherries, pommecythere (golden apple) and prunes.

ESSENTIAL TRINIDAD & TOBAGO SNACKS!
#CALLALOOBOX ON INSTAGRAM